Here we go again, there's another Facebook message scam going around.
Seen this message recently?
"Hi....I actually got another friend request from you yesterday...which I ignored so you may want to check your account. Hold your finger on the message until the forward button appears...then hit forward and all the people you want to forward too....I had to do the people individually. Good Luck!"
You're not alone. It's being shared all across the social networking site and has a lot of viewers reaching out to VERIFY to ask:
Is this message real? Has my account been duped or cloned and is someone sending invites to my friends, pretending to be me?
No, while there have been real reported cases of Facebook accounts being cloned, this message is not a real example of one.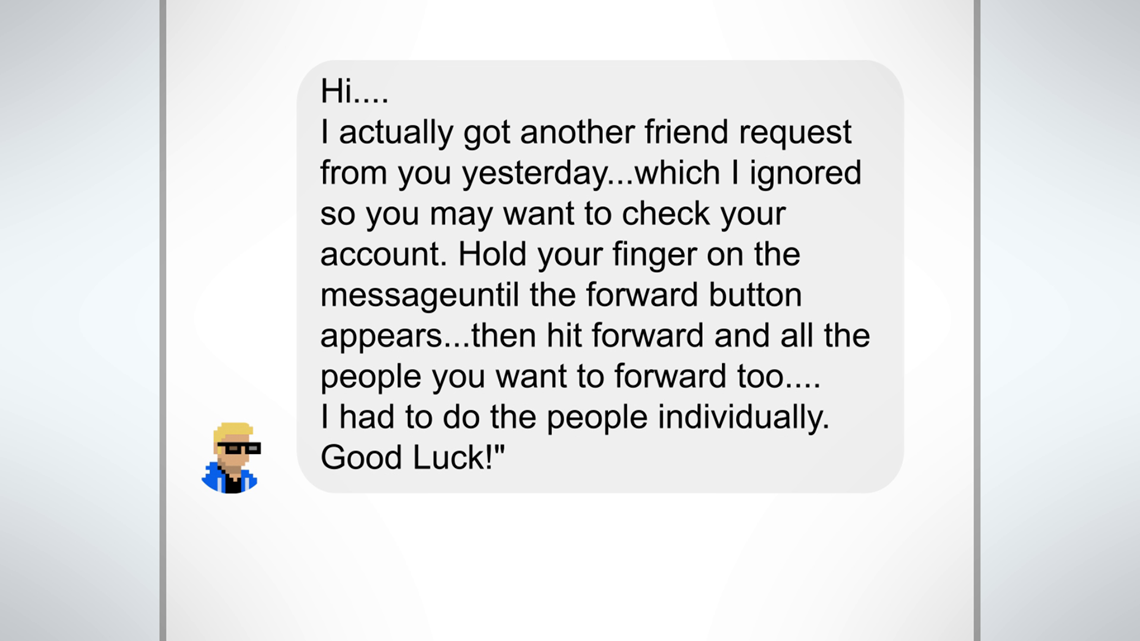 The only reason people are sharing it is because the post encourages them to do so, but that unfortunately has given a number of unaffected people reason to be worried about their accounts.
Facebook is aware of this message. On a help center page, they told a user that "the notification you saw is likely a scam."
When VERIFY reached out to Facebook, they acknowledged that "some people are seeing posts or messages about accounts being cloned on Facebook. It takes the form of a 'chain mail' type of notice."
According to Facebook's community standards, claiming to be another person on their site violates their policies.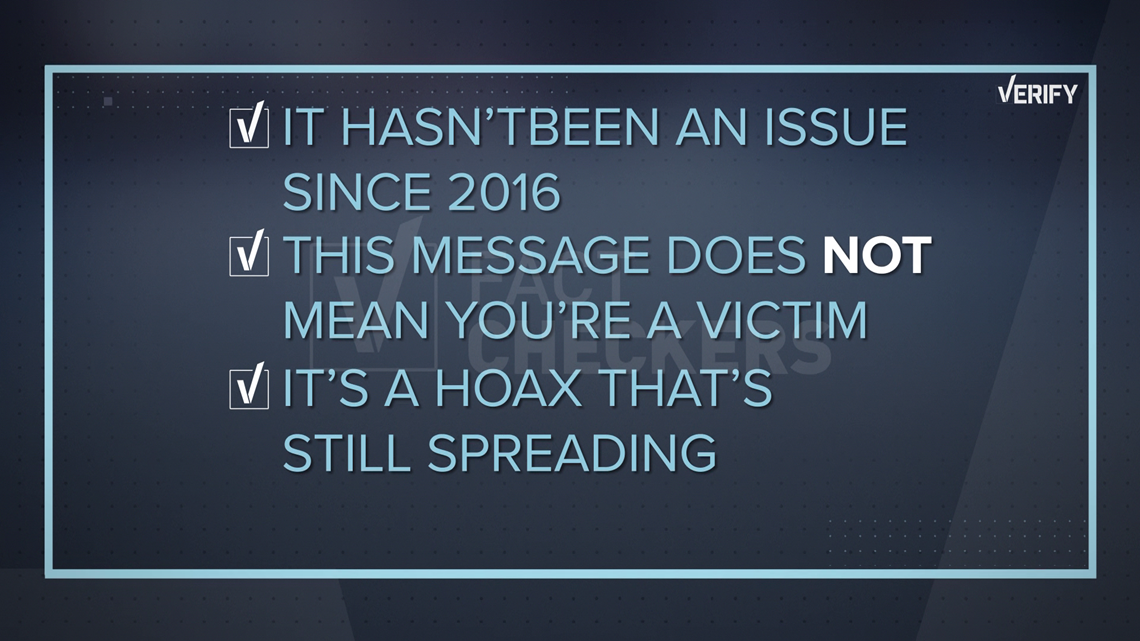 YOU COULD BE PART OF THE PROBLEM
The second part of the message encourages those reading it to share it with their friends. Please DON'T DO THAT!
By sharing this message, you're unintentionally adding more people into the pool who are worried about their accounts with no reason.
Tech Security Expert Burton Kelso explained that the best way to avoid being duped by this scam is to ignore it and delete it:
1. Stop sharing this message. If you do actually receive an invite from someone already on your friends list, send them an individual message.
2. If you get this message and are still worried you can always search your own name on Facebook to verify that there aren't any clones of your account out there.