2022 Illinois general election: Voter guide for St. Louis area
Here's what you need to know about the hot races on November's ballot
KSDK

On Nov. 8, Illinois voters will head to the polls to decide on candidates and issues on the general election ballot.
When/where to vote in Illinois:
Illinois does not require voters to show ID to vote in person. However, if this is your first time voting in a federal election in Illinois, you must follow these federal guidelines.
What has changed since the last election?
Gov. J.B. Pritzker signed legislation mandating every local election authority provide its voters with disabilities an accessible vote-by-mail option starting with the 2022 general election. Now, vote-by-mail ballots can be delivered electronically to voters with print disabilities, which allows them mark and verify their ballots using assistive technology.
As part of its 2022 LyftUp Voting Access Program, Lyft announced it would offer free and discounted rides across the country on Election Day.
Can't make it to the polls on Election Day?
To vote by mail, absentee ballot requests must be received by your local county clerk's office by Nov. 3. Completed ballot must be postmarked no later than Election Day and arrive at the election office by Nov. 22.
Illinois voters can also cast a no-excuse, in-person absentee ballot between Oct. 24 and Nov. 7 at the office of their local election authority or at a location designated for in-person absentee voting.
Governor
:
Pritzker runs for reelection
Governor J.B. Pritzker faces his first test for reelection after winning a decisive election in 2018. Buoyed by Democratic supermajorities in the General Assembly, the first-term Democrat succeeded in implementing most of his initial campaign pledges. His administration was rocked when the pandemic hit and cornered him with tough decisions, some of which he has since second-guessed.
Coronavirus closures sent the statehouse into remote session for two years. Conservative or libertarian-leaning legislators who balked at the health measures mounted an uprising of rowdy protests in the streets and repetitive lawsuits in the courts. That movement eventually swelled into the de facto grassroots campaign that would carry his Republican challenger, state Senator Darren Bailey, across the primary finish line.
Surges in inflation and crime have also tested the incumbent governor's favorability ratings, both of which are widely seen as lingering social and economic side effects of the pandemic.
J.B. Pritzker — Democratic incumbent

Incumbent Governor J.B. Pritzker racked up far more legislative wins than losses over his four years in office. The billionaire businessman came to power in 2019 and quickly passed a $15 minimum wage, and legalized sports betting and recreational marijuana, using the tax revenues to fund community improvement projects, more funding for police, and to finance a $46 billion capital infrastructure improvement plan. Pritzker's budgets have expanded state funding for early childhood and K-12 education funding, MAP grants, and social support services for vulnerable populations, and paid down a stack of unpaid bills from roughly $8 billion when he took office to roughly $2 billion now. His administration negotiated new contracts with public sector unions and consolidated police and fire pension funds.
While Pritzker's agenda sailed through a friendly statehouse, his administration has struggled to parlay legislative prowess into executive execution. Embattled state agencies like the Departments of Children and Family Services and Veterans Affairs continue to suffer from longstanding challenges that plagued Pritzker's predecessors. His signature campaign pledge, to alter the state constitution to raise taxes on the rich, faltered at the polls in 2020. The same year, he vacated a campaign promise to pass independent maps, giving in to the temptation to shore up his party's political defenses instead.
The latter half of Pritzker's term was far more divisive. The pandemic tested his relationships with downstate and suburban Democrats, strained his office's ability to handle a wave of emergencies, and exposed him to new levels of political vitriol from opponents who scoffed at his public health mandates.
The summer of social unrest and political protest that followed the police killing of George Floyd amplified the political power of the Legislative Black Caucus from mid-2020 into early 2021. Pritzker eagerly ushered their agenda through the House and Senate, wrapping up that effort as the country was convulsing in the throes of upheaval at the Capitol on Jan. 6. The increases in crime and cost of living that followed plunged Pritzker, and Democrats more broadly, into a period of political pain, which was evident in his election-year budget to suspend grocery taxes, freeze gas taxes and boost funding for Illinois State Police.
Later in 2021, Pritzker finally tugged his long-sought climate plan across the finish line. His Clean Energy Jobs Act pledges to wean Illinois' energy grid off carbon-emitting fossil fuels before a 2035 deadline, creates new state incentives for wind, solar, and nuclear energy plants, and offers rebates for residents who purchase electric vehicles. Pritzker's environmental manifesto was beset by a myriad of obstacles as rival energy sectors tried to tip the scales against their competitors, and as a wary legislature tip-toed its way around the power companies that were caught wading into a web of corruption scandals with the now-federally indicted former House Speaker Michael Madigan.
Pritzker regained his stride on the stump speaking out against the conservative U.S. Supreme Court's decision to reverse Roe v. Wade and positioned himself, and Illinois, as a Midwestern bulwark against the religious right's strategic siege on abortion clinics.
Pritzker's plan for a second term is far less clear than his idealistic aims at the outset of his first campaign. In fact, given multiple opportunities to explain the limits of his political ambition, he has not clearly stated if he will serve out the entirety of a second term in Springfield, only offering that his intention is to do so.
Darren Bailey — Republican candidate

State Senator Darren Bailey, a downstate farmer, won his first seat in the Illinois legislature in 2018. He launched his campaign for a seat in the Illinois House out of protest over the General Assembly's move to restore the income tax rate back at 4.95%. A handful of Republicans voted for the measure to override former Republican Governor Bruce Rauner's veto. In mounting his campaign to attack Republicans from the right, he cemented his status in conservative circles as an anti-tax crusader.
Before his ascent to the Illinois legislature, Bailey launched a private Christian school, worked on the family farm, and served on the local school board in Clay County.
Once he arrived in Springfield, Bailey found his voice as a fierce critic of the new incoming Democratic governor J.B. Pritzker, but struggled to pass any bills of significance through the House or the Senate. (He won a seat in the state Senate after serving one term in the House). In fact, in four years in Springfield, Bailey has only passed two bills to the governor's desk. Legislating can be tough sledding for Republicans in a Democratic-controlled chamber, but almost every one of his Republican colleagues found more success in authoring new laws than he did.
Bailey never appeared to measure his success in attempting to obstruct or criticize what he saw as abuses of power in the executive branch. His most notable claim to political stardom came in April of 2020 when he filed a lawsuit challenging Governor Pritzker's stay-at-home order. A local Republican judge granted him a temporary victory and released him from the executive order to stay at home, although as an essential worker on a farm, he was already exempt from the order. The specifics didn't matter. In the eyes of his supporters, he had sparked a righteous rebellion.
When he walked into the courthouse in Clay County, he carried the grievances of his community with him. When he walked out and declared victory against a "dictator" governor, people in the crowd were already calling for him to launch a campaign of his own. The organic calls to run for governor appeared to catch him off guard, but weeks later, when he brought that protest to the steps of the statehouse, he was relishing in the chants from the crowd. The seeds of his statewide campaign were planted, and his allies in the legislature were watering them.
The two-and-a-half years that followed evolved into experiments in political messaging, in building out a campaign of political newcomers and outsiders, and in stoking flames of activism in corners of the state where political clout had long ago atrophied. Bailey cast himself as the underdog fighting upstream against a distant power, and cornered the downstate distrust of the political power amassed in the heavier-populated city of Chicago.
When Republican candidates lined up to run for governor, they jumped into a primary field where Bailey had already cornered the market on anti-Pritzker fervor and religious zeal. He spoke of his political enemies as "evil" influences on the state. His southern twang and regular recitation of the Bible conveyed a certain air of authenticity to his rural neighbors who followed his daily devotional routines on social media, and who, like Bailey, felt an increasingly secularized modern society threatened their Christian culture, individual identity, and very way of life.
Some of those suspicions were overstated and oversold. Bailey and his political allies packed church houses full of voters, many of whom were wary of far-reaching state mandates that might indoctrinate their children with hypersexualized graphic content, or might secretly brainwash them with Marxist ideology concealed in a Trojan horse called "critical race theory." In their final debate, Pritzker correctly pointed out that state-level learning standards still allow parents or entire school boards to opt students out of the recommended sex education curriculum, and that the university-level legal theories about "critical race theory" are not taught in elementary schools.
However, Bailey and his allies still seized on "culturally responsive teaching" methods adopted by the Illinois State Board of Education, and argued that those standards, which in their draft form encouraged teachers to be more sensitive to how marginalized groups or communities of color might hear stories about eras where their ancestors were left out of power, were somehow akin to the core belief system of critical race theory.
Bailey's platform is long on suspicion about government and short on specifics about governing. After winning the Republican party nomination, he has muted some of his more conspiratorial leanings that might question election results or the ingredients in a vaccine. He has since attempted to soften or rebrand his political appeal to the more moderate middle. However, Pritzker's campaign team has continually hammered him for his gaffe in calling for people to "move on and celebrate" in the wake of a mass shooting in Highland Park mass shooting, or has repeatedly reminded voters of his preference to ban abortion with no exceptions for rape or incest.
Bailey's plan for the future of Illinois is hard, if not impossible, to discern. His proposals call for a vague "zero-based budget," which he contends will yield the state billions of dollars in savings. However, during his time in the legislature, including three posts on Senate appropriations committees, Bailey has yet to outline specific line items in the state budget where he would make cuts. He also has failed to explain how state agencies can possibly manage to start their budgets at zero dollars when they have obvious overhead expenses that go far beyond salaries, and include factors like court-ordered services that they are legally obligated to provide.
In the closing weeks of his campaign, he has floated proposals to cut state education funding, which experts and policymakers in both parties say would directly drive property taxes higher.
Bailey says he would repeal the SAFE-T Act, but claims he would still be open to some unspecified aspects of bail reform. He claims he wouldn't necessarily possess enough political capital to enact abortion restrictions, but also makes no promises he would protect abortion access. His campaign website pledges to maintain his anti-abortion stance "as Governor," though he could not articulate how he would accomplish that during two televised debates.
Scott Schluter — Libertarian candidate

Schluter is a diesel technician and a veteran of the U.S. Air Force. He says the Air Force inspired his political activism. He wants to limit the "cesspool" of Illinois politics.
He wants to decriminalize all drugs, remove all restrictions on gun ownership, balance the Illinois budget and insist that Illinois politicians do away with their pension plan.
U.S. Senate
:
Duckworth runs for reelection
Republican Kathy Salvi will take on first-term incumbent Democratic Sen. Tammy Duckworth, who ran unopposed in the primary.
Tammy Duckworth — Democratic incumbent

U.S. Sen. Tammy Duckworth represented Illinois' 8th Congressional District for two terms before being elected to the Senate in 2017. She now approaches the end of her first term. Duckworth attended the University of Hawaii for undergrad, earned a master's degree in international affairs from George Washington University and pursued a Ph.D. in political science at Northern Illinois University, according to her website.
She is a veteran, having served in the Reserve Forces for 23 years before retiring as a lieutenant colonel in 2014. She is a Purple Heart recipient and former assistant secretary of the U.S. Department of Veterans Affairs.
She also said she would repeal the Hyde Amendment provisions which bar women on Medicaid or in the military from using taxpayer-funded health insurance coverage for most abortion procedures.
Kathy Salvi — Republican candidate

Kathy Salvi is a personal injury lawyer in Waukegan, according to her law firm's website. She graduated with a bachelor's degree from Loyola University and a Juris Doctorate from the Chicago-Kent College of Law. Salvi has served as a judicial clerk in the Second Appellate District of Illinois and as an assistant public defender with the Lake County Public Defender's Office. She is married to former Illinois State Rep. Al Salvi.
Bill Redpath — Libertarian candidate

Bill Redpath is a Libertarian Party member running for U.S. Senate. According to his campaign website, he's been a member of the party since 1984 and previously served as chairperson for the Liberation National Committee from 2006-2010. Redpath was born and raised in Ohio but moved to Illinois in 2019.
He is currently the managing director of a financial consulting and valuation firm. He has run for office as a Libertarian several times.
Illinois Sec. of State
:
Sec. of State Jesse White retires
Secretary of State Jesse White's decision to retire at the end of his term created a new opening for a new wave of ambitious Democrats to compete for a statewide job, and it created a new chance for Republicans in an open contest without an incumbent.
The Secretary of State oversees 21 departments and about 4,000 people. The office maintains official state records, manages the Illinois State Archives, oversees the official state seal, manages the state's library system, and is also responsible for issuing driver's licenses and registering vehicles. Illinois is one of two states where the Secretary of State's office is responsible for drivers' services.
Alexi Giannoulias - Democratic Candidate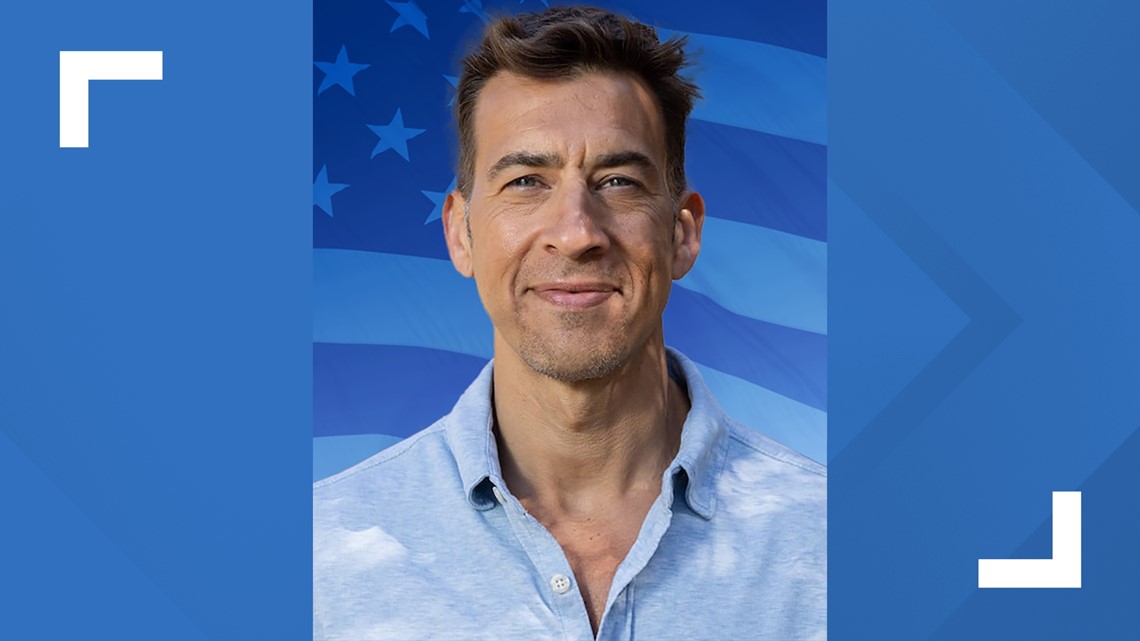 Former Illinois Treasurer Alexi Giannoulias will attempt to complete his political comeback after more than a decade on the sidelines. He won a statewide election in 2006 for the Treasurer job but lost his 2010 race against Republican Mark Kirk in a bid to take President Obama's former seat in the U.S. Senate.
Giannoulias easily defeated Chicago City Clerk Anna Valencia in the primary election, securing the top spot in 101 of Illinois' 102 counties.
Since leaving elected office, Giannoulias worked as an investment banker and sat on the Chicago Public Library board. In his bid for Secretary of State, Giannoulias campaigned against Republican calls to ban or restrict books in public libraries, though his Republican opponent has never suggested enacting such a policy.
He warns other Republican-led state governments might attempt to use the Secretary of State's office to scan license plates with surveillance cameras and track women traveling across state lines to obtain abortion care.
"We need a Secretary of State on the front lines to protect our democracy," he told Democrats at a rally in August. He argued democracy was "under assault by Trump Republicans who want to undermine our elections and restrict everyone's right to vote."
Giannoulias vowed to expand voter registration to include a pre-registration process for 16 and 17-year-olds who would become automatically registered to vote once they turn 18. He also suggested the state could allow people to pay a small fee to re-take the picture that appears on their driver's license.
Dan Brady - Republican candidate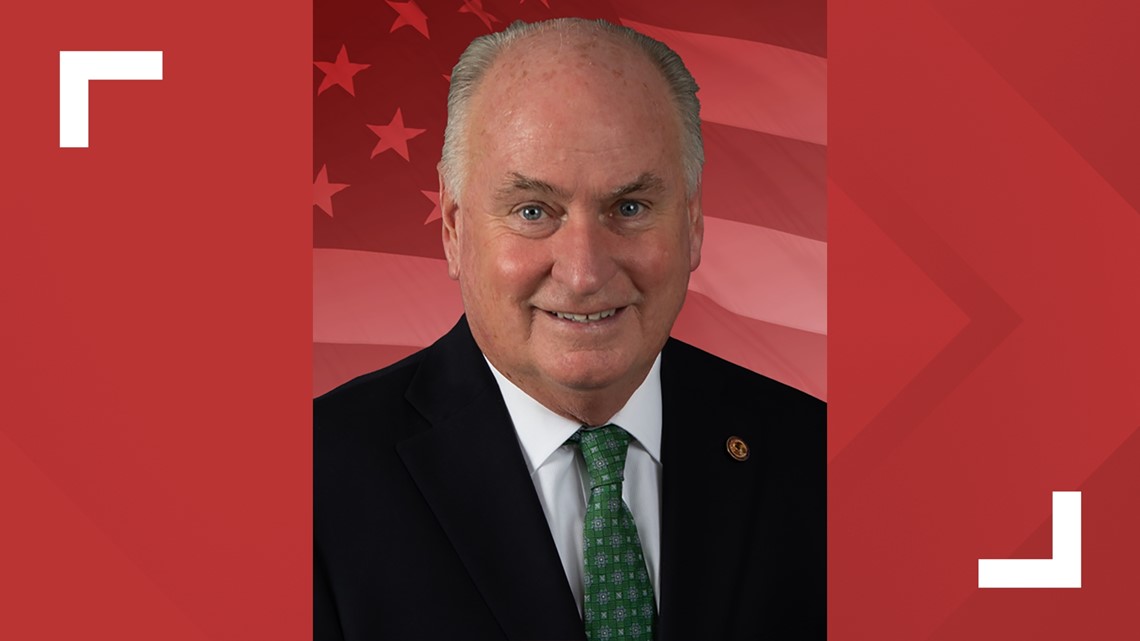 State Representative Dan Brady (R-Bloomington) launched his bid for Secretary of State after winning 11 consecutive terms in the Illinois House. The Central Illinois Republican, a funeral home director by trade, first held elected office as the McLean County Coroner.
Brady made a career in Springfield largely avoiding controversy and conflict, opting instead to work on taskforces and committees to shape state budgets and legislation in ways that didn't always draw the public spotlight.
In August, he continued his tradition of avoiding polarizing figures or positions when he refused to answer directly whether he'd be endorsing or supporting Senator Darren Bailey's bid for governor.
Brady thumped federal prosecutor John Milhiser in the primary contest, winning 101 out of 102 counties, despite Milhiser's support from GOP megadonor Ken Griffin.
Brady boasts he has "an energy level that no one else can match," and points to his legislative career as experience that would help him in a highly visible government role.
Brady's opponents dismissed him as a "career politician," a moniker which he shrugged off during an interview with 5 On Your Side this summer.
"I don't know that anything is wrong with being a career politician if people continue to re-elect you," he said. "If you're doing a good job in politics, people continue to elect you. If you work hard on their behalf, people continue to elect you."
Brady said the Republican Party should build a big tent that embraces everyone, and focus policy positions on "jobs, lower taxes, a better way of life."
Brady has campaigned on promises to modernize the office, reduce wait times, and make it easier for senior citizens to get assistance from the state.
Jon Stewart - Libertarian candidate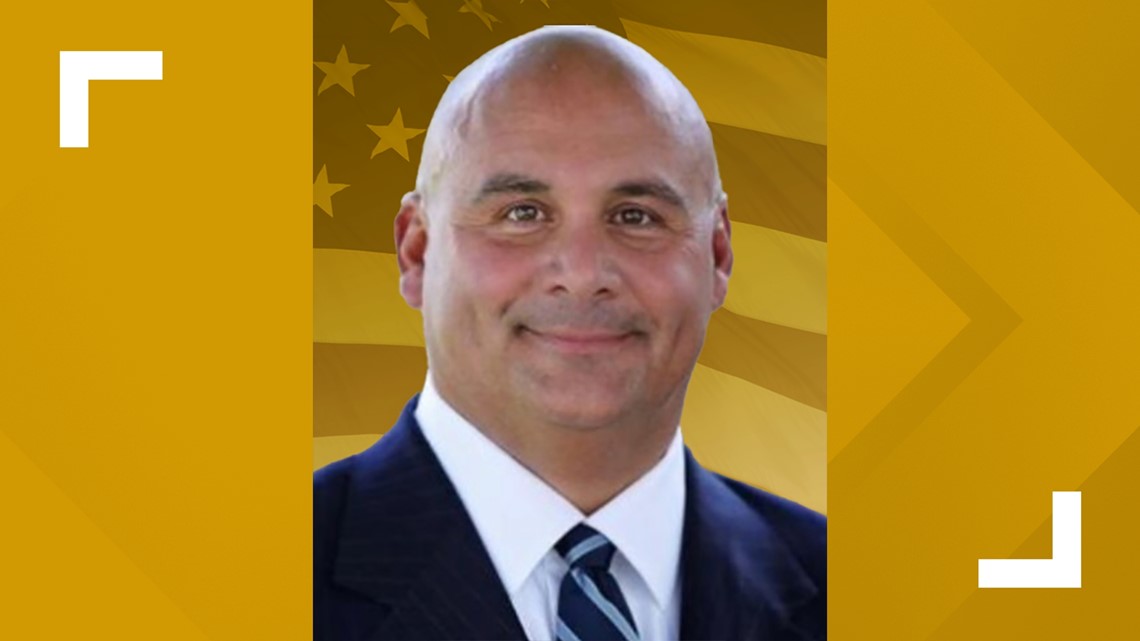 Jon Stewart was a professional wrestler, best known for a mixup where he was hired to appear for a charity event at a Utah high school. They meant to book Jon Stewart, the comedian. Stewart owns a car dealership.
He hopes to lower prices of licensing and titling vehicles in Illinois and cut costs in the department.
13th Congressional District
:
Inflation, infrastructure key issues in close race
As national Republicans push to reclaim control of the U.S. House of Representatives in the upcoming November midterms, voters in the Metro East could have a hand in deciding the balance of power in Washington, D.C.
At the turn of the decade, Illinois Democrats used new census data to draw a new outline for the 13th Congressional District, whittling rural Republican voting regions out, and packing reliably Democratic urban and suburban areas in.

In 2020, voters in the old district elected Republican Congressman Rodney Davis by a nine-point margin, and voted for former President Trump by 3.5%, compared to the new district, which voted for President Biden by a nine-point margin. The shift in political makeup of the district, and new lines that carved incumbent Rep. Davis out of it, prodded him to run in the new 15th district where he lives. His decision created an open seat and significant interest from donors and interest groups in both major parties.
The two major party nominees, Nikki Budzinski (D) and Regan Deering (R) debated each other in early October. You can watch their full debate here.
Nikki Budzinski - Democratic candidate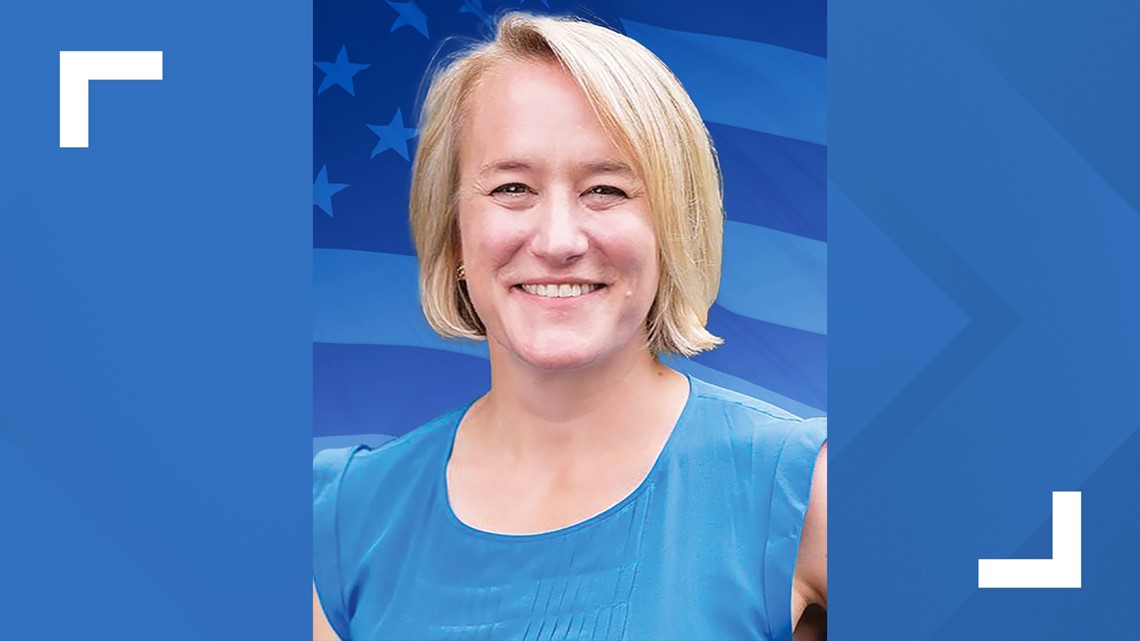 Nikki Budzinski handily won the Democratic nomination in June, defeating David Palmer in the primary election. The longtime labor operative and political consultant had close ties to Governor J.B. Pritzker's and President Joe Biden's administration. She moved back from Washington, D.C. to establish residence in Springfield and launch her bid for Congress.
As a senior adviser to Pritzker, Budzinski worked with labor unions and business groups as they hammered out a plan to double the state's motor fuel tax, and tie all future increases to inflation. That gas tax increase was the first of its kind in more than two decades, and became a key revenue stream to fund new infrastructure repairs.
Now, Budzinski is applauding Pritzker's six-month gas tax freeze, and calling on the Biden administration to freeze the federal gas tax "until 2023."
Budzinski made $558,225 in income as a political consultant last year, according to her financial disclosure reports, which puts her just outside the top one percent of earners in the nation. She lists her assets and investment portfolio in a range worth somewhere between $700,000 and $1.9 million.
In June, Budzinski said the Biden administration "should be doing more" to combat inflation. Since then, the president signed the Inflation Reduction Act into law.
Nonpartisan studies from the Congressional Budget Office and the Wharton School of Business found Biden's plan would do very little to nothing to reduce inflation.
Budzinski would not say whether or not she would support a second term from President Biden, and would not say if she would welcome Biden to campaign with her in the district, signs that Biden's baggage could be a drag on her electoral prospects.
Budzinski called gun violence an "epidemic" in the district and expressed support for the recent bipartisan gun safety legislation Congress passed to President Biden's desk.
"I don't support military-style weapons. I do support the Second Amendment," she said. "I don't think those two are mutually exclusive. We don't need military-style weapons."
Budzinski boasts the backing of "electricians, plumbers, firefighters," she said during an August interview with 5 On Your Side. At least 19 trade unions and labor groups have endorsed her campaign so far.
"I'm hearing a lot about rising costs," Budzinski said. "And for family farmers, it's about high input prices and commodity prices that just aren't keeping up with those."
Budzinski said she'd support crop insurance in the upcoming farm bill in Congress, more domestic energy production, and an e15 ethanol blend she says can "reduce carbon emissions, bringing down the prices of gas as well."
Late in the campaign, the Deering campaign seized on recent reporting from the Better Government Association that revealed while Budzinski worked for Pritzker's administration, she passed along details about the governor's schedule to a lobbyist, and later, after she left her government job, she accepted a consulting fee from the same lobbyist.
Budzinski and her Republican rival have both said they would vote in favor of a ban on members of Congress trading stocks while in office.
Regan Deering - Republican candidate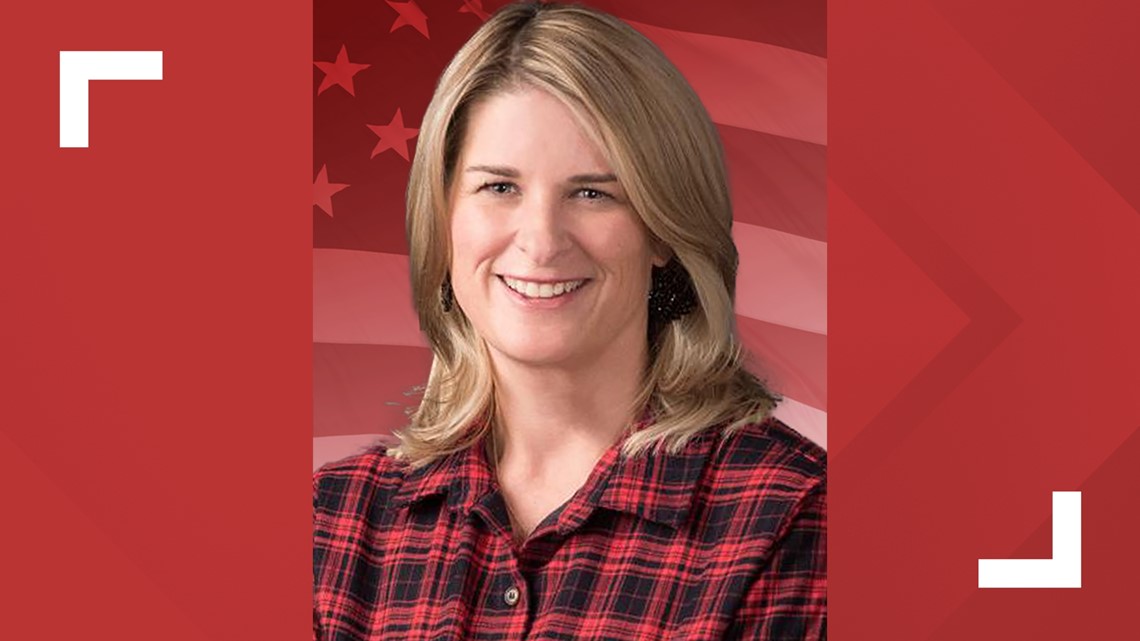 Regan Deering won a close GOP primary, beating attorney Jesse Reising for the nomination by 671 votes. Deering's campaign sees its electoral chances improving in a district where voters regularly voice concerns about the rising cost of gas prices, groceries, and rent under the Biden administration.
"We need to work on some policy issues that are getting Americans back to prices they can afford," Deering said in August.
Analysts at The Cook Political Report factored a Biden backlash into their calculations. They recently shifted the race from shading Democrats as a four-point favorite down to a three-point advantage, putting Deering within reach of a potential upset in the gerrymandered district. They still project voters in the district will "Lean Democratic," which makes it the most hotly contested Congressional race in the Greater St. Louis region.
On gun safety measures, Deering said she would not support a federal ban on assault weapons.
"There's questions around what that language means as far as knowing what an actual assault rifle means, so I think that we have good laws on the books," she said during the debate. "I do obviously applaud bipartisan efforts to make sure that we are strengthening and hardening security at our schools."
Deering, a Decatur resident, became more politically active during the pandemic, protesting school mask mandates and other pandemic public health protocols.
"I advocated for my children when I didn't feel like the government overreach was the best choice for my family," she said during the debate.
Deering signaled strong support for former President Donald Trump during the primary election, and has since muted some of her praise for him. She declined to say if she'd support Trump for a second term, and was cagey in her answers about whether or not she would join some of the far-right members of Congress who are already calling to impeach Biden before the new Congress is sworn in.
Deering, a multi-millionaire who lists her net worth between $35 million and $142 million, drew nearly all of her recent income from her investment holdings, according to her financial disclosure report. Most of her wealth comes from her family inheritance in Archers Daniels Midland stock. Her investments in ADM could be worth up to $85.3 million, according to her financial disclosure.
Deering approaches the fall with farmers and agricultural executives in her corner. The political arm of the Illinois Farm Bureau endorsed her campaign during a tour across the district on Tuesday.
"Farming seems hard today," Deering told a room full of farmers in Edwardsville in August. "I have talked to a lot of people throughout this district that feel as though there's kind of an assault on many levels, whether it's rising costs or regulations, unrealistic goals."
Additional races
:
Other statewide and local races on the ballot