ST. LOUIS — Attorneys general in 20 conservative-led states warned CVS and Walgreens on Wednesday that they could face legal consequences if they sell abortion pills by mail in those states.
A letter from Republican Missouri Attorney General Andrew Bailey to the nation's largest pharmacy-dispensing companies was co-signed by 19 other attorneys general, warning that sale of abortion pills would violate federal law and abortion laws in many states. Missouri is among states that implemented strict abortion prohibitions last summer after the Supreme Court ruling overturning Roe v. Wade.
Bailey didn't specify what legal action he would take if the pharmacies began selling abortion pills to Missourians by mail.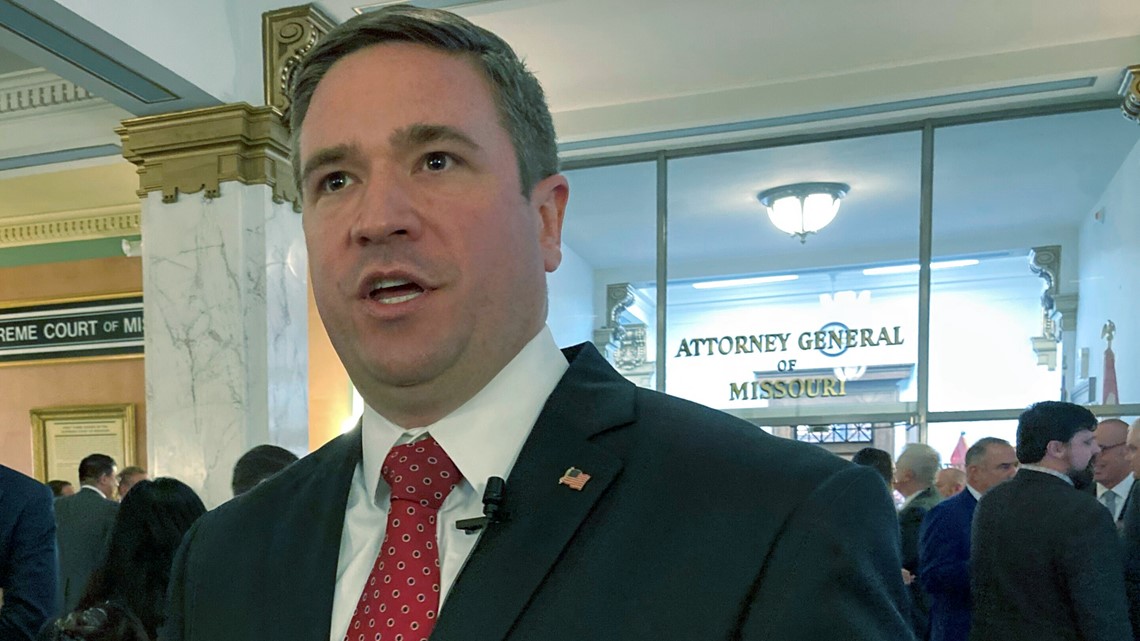 "I will enforce the laws as written," Bailey said in a statement in response to questions from The Associated Press. "That includes laws protecting the health of women and their unborn children. The FDA rule is in direct violation of federal law, and the unelected bureaucrats at the FDA have no authority to change Missouri law, either. The people's elected representatives have spoken on the issue of abortion in our state, and we will fight to uphold that in court."
In the St. Louis area, there are many mixed reactions on this letter.
"Missourians deserve access to the full healthcare that they need," 8th Ward Alderwoman Annie Rice said.
She feels this is yet another restriction to reproductive rights in Missouri.
"They're out here to score talking points and they're instilling more fear in people who need abortions in states where it's restricted," she said.
"I think there's a significant legal question as to whether or not participating in abortion pills by mail is something that Attorney General has any say over," she said.
Rice feels this letter provides more harm than good. But others feel it's a crucial reminder.
"We should be informing the public that a chemical abortion is not a safe and simple thing for you to do at home," Coalition Life Founder and Executive Director Brian Westbrook said.
Coalition Life provides alternatives to abortions for pregnant women, such as ultrasounds, tests, options coaching, and financial and material support for them and their baby.
"It's not better for the mom, and it's certainly not better for the child who dies through that abortion," Westbrook said.
He believes the writing in the letter should be taken seriously.
"A surgical abortion is the same as a chemical abortion so if pharmacies want to distribute chemical abortions, they become an abortion facility," he said.
"There's a lot of clients coming to Illinois for abortions, and we need to be able to serve them right here in this area," he said.
Its why Rice feels this battle is far from over.
"Restricting access is terrible -- it's healthcare people need -- so I'm grateful for those organizations still out there fighting for access," Rice said.
Nineteen states have imposed restrictions on abortion pills, but there's a court battle over whether they have the power to do so in defiance of U.S. Food and Drug Administration (FDA) policy. A physician and a company that makes the pill mifepristone filed separate lawsuits last month seeking to strike down bans in North Carolina and West Virginia.
For more than 20 years, the FDA limited dispensing of the drug to a subset of specialty offices and clinics because of safety concerns. But since the start of the COVID-19 pandemic, the agency eased restrictions, eliminating the in-person requirement for the pill and allowing brick-and-mortar pharmacies to dispense it.
A spokesman for Walgreens said the company is not currently dispensing mifepristone. However, they are working to become eligible through an FDA-mandated certification process, requiring pharmacies to meet specific standards in shipping, tracking and confidentially storing drug prescribing records.
"We fully understand that we may not be able to dispense Mifepristone in all locations if we are certified under the program," a statement from spokesman Fraser Engerman read.
Messages left with CVS were not immediately returned.
On Jan. 3, the FDA finalized a rule change that broadens availability of abortion pills to many more pharmacies, including large chains and mail-order companies.
The letter to the pharmacy giants said President Joe Biden's administration's endorsement of abortion pills by mail is "an attempt to circumvent the right of states to protect women and children."
It was co-signed by attorneys general in Alabama, Alaska, Arkansas, Florida, Georgia, Indiana, Iowa, Kentucky, Louisiana, Mississippi, Montana, North Dakota, Ohio, Oklahoma, South Carolina, South Dakota, Texas, Utah, and West Virginia.
The Missouri law was written in 2019 to go into effect if Roe v. Wade was ever overturned. It was implemented almost immediately after the Supreme Court decision was announced in June.
The law makes it a felony punishable by five to 15 years in prison to perform or induce an abortion. Medical professionals who do so also could lose their licenses. The law says that women undergoing abortions cannot be prosecuted.
AP journalists Geoff Mulvihill in Philadelphia and Matthew Perrone in Washington, D.C., contributed to this report.