If there's one thing that we can all agree on, it is this-- no one likes traffic.
Whether it's I-270 north in the morning or 40/64 in the evening rush, we'd all prefer a shortcut around bumper-to-bumper headaches that come with commuting.
So Five on Your Side wanted to know-- which app on your smart phone is the best guide around the snarls and back-ups of daily driving?
We put three of the most popular apps (Waze, Google, iPhone Map) to the test on a recent Friday morning commute in typical St. Louis traffic.
Five on Your Side randomly selected a commute from St. Louis County to downtown St. Louis where all three of the apps suggested a different route.
Our journey began in Ellisville at the intersection of Manchester and Clarkson Road.
KSDK producer Megan Wiebold used the iPhone map for this 25-mile trip, starting at 7:17 a.m. KSDK producer Joe Young went with the Google map. And Pat McGonigle used the Waze app.
The iPhone map directed Megan to take Clarkson Road north, then east on Clayton Road, north on Highway 141, and then onto 40/64 east to KSDK in downtown St. Louis.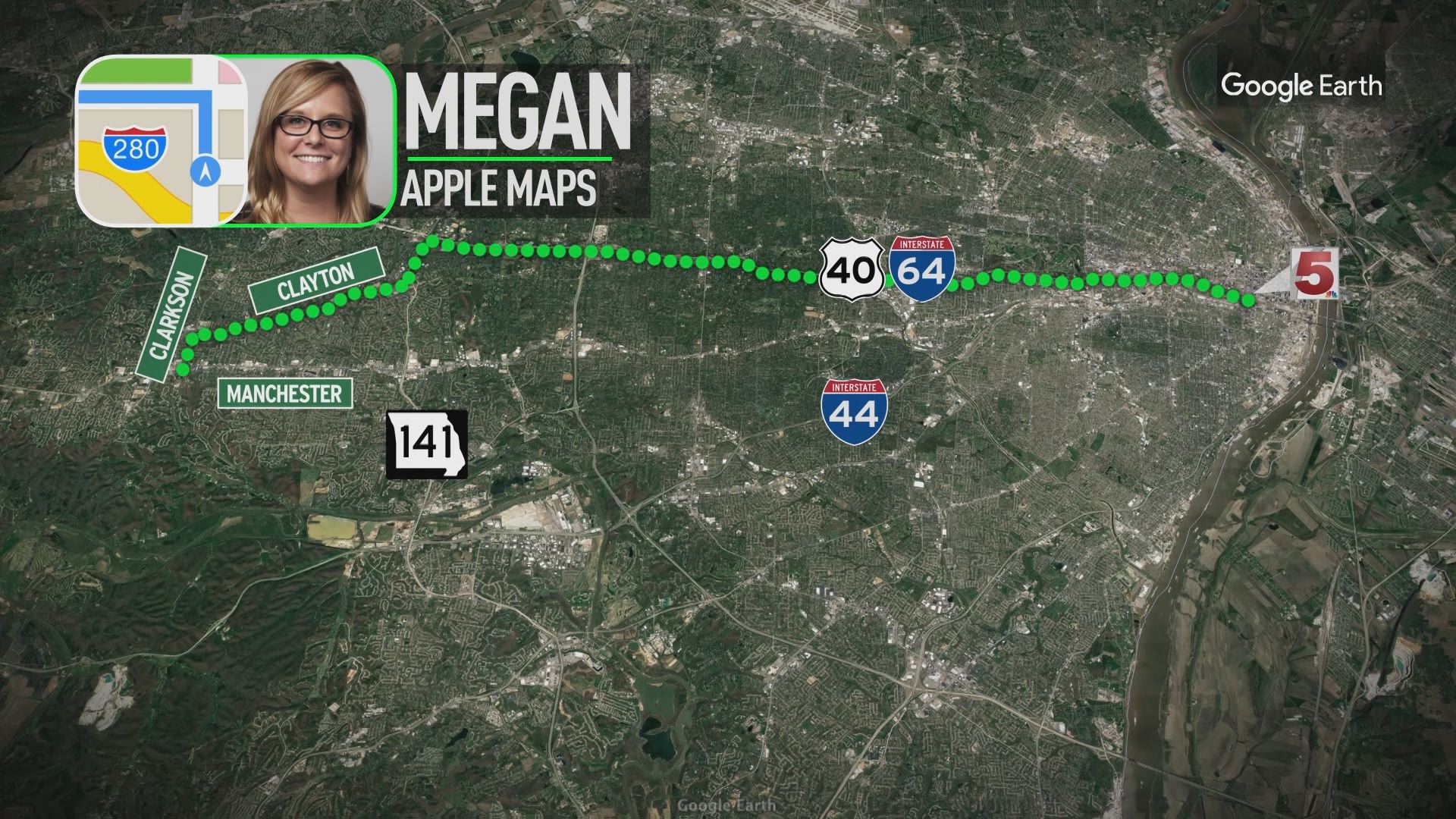 Using Waze, Pat followed directions that took him directly north on Clarkson Road and then onto 40/64 east to KSDK.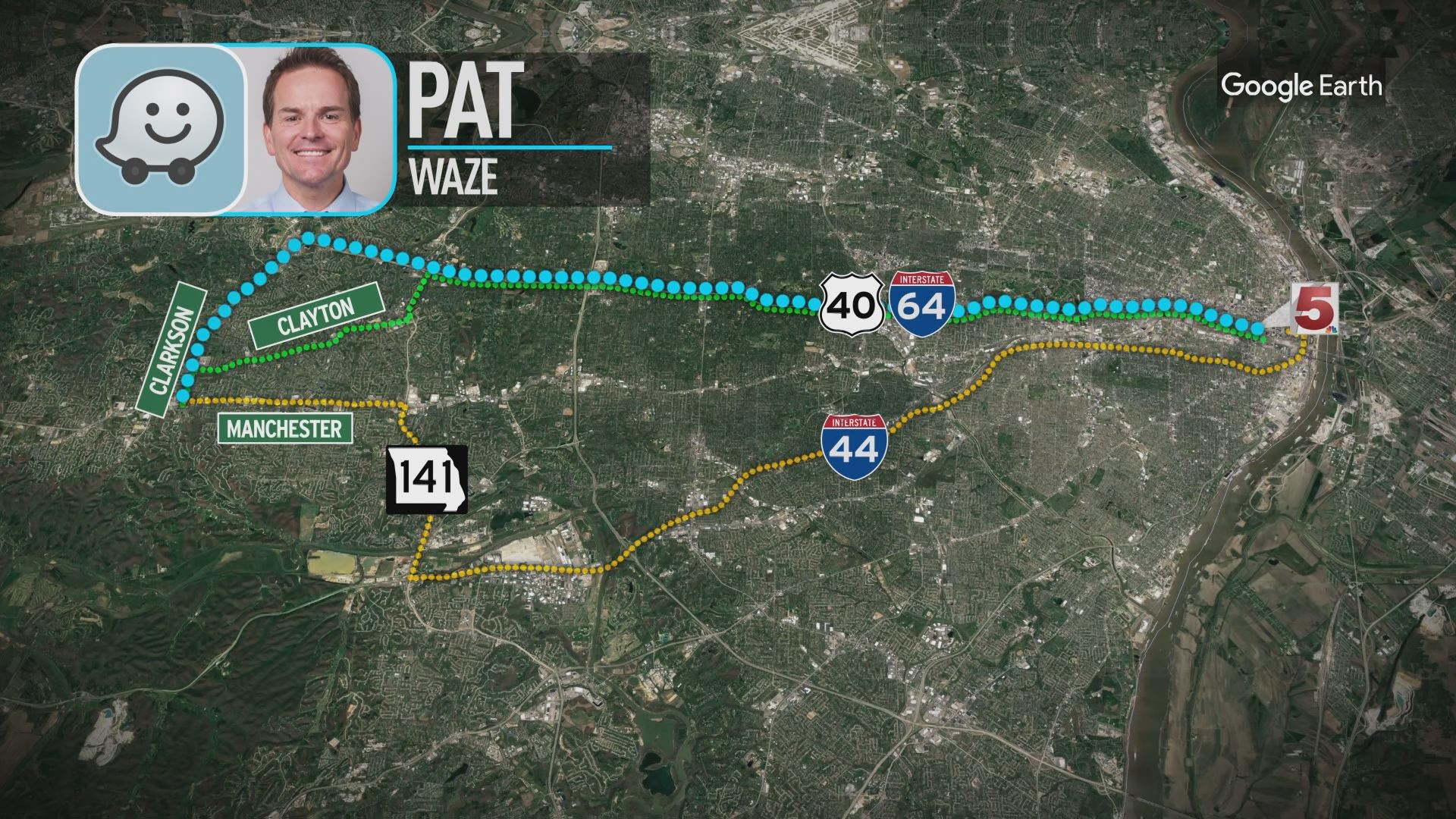 Joe Young, following instructions from the Google map, headed east on Manchester, south on 141, and then onto 44 east to downtown.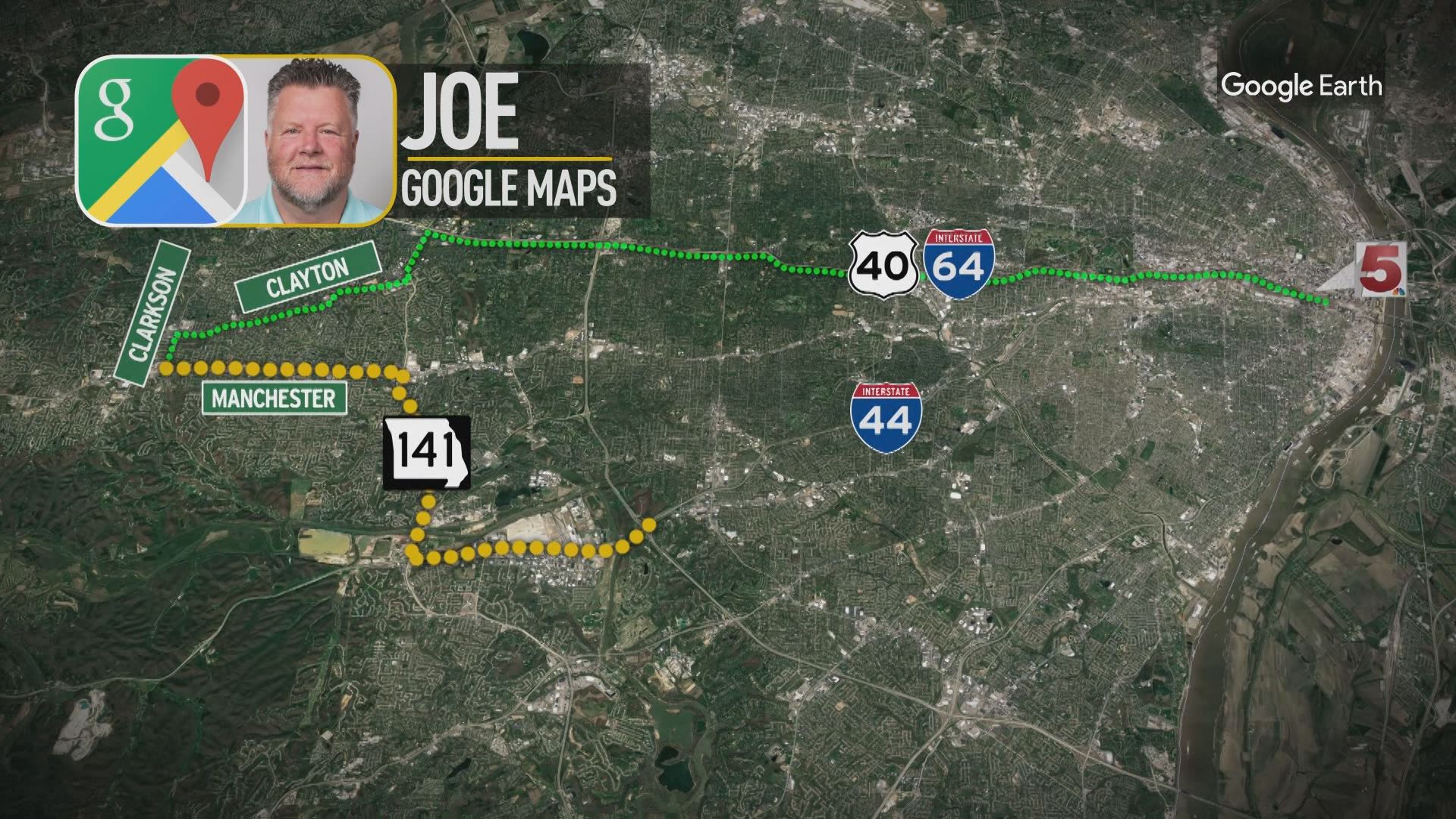 Our results determined that the Waze app provided the fastest commute into the city. Pat made the 25-mile trek in roughly 38 minutes.
Using the iPhone app, Megan Wiebold came in second, with a total trip time of 45 minutes.
The Google map led Joe Young headlong into an accident scene on 44 east, giving him a ride into work at a full hour.
"Google didn't alert me to that traffic backup," said Young.
Waze and the iPhone app, in our test, provided more feedback on road conditions, in real time, compared to the Google app. The Waze app relies on information from other drivers, which can result in speedier updates on slow-downs and back-ups.
In all, the difference in commute time between all three apps, in our test, accounted for more than 20 minutes. And as we all know, that's 20 minutes you can never get back. And 20 minutes later, is simply 20 minutes to your boss, clients, or homeroom teacher!