LONDON, UK — The beginning of the summer was a busy time for the Windsors, Wales, Cambridges and Sussexes, but as July turned into August, we noticed royal life seems to have slowed.
The royal family often takes several weeks on the back end of summer to take some time for themselves. They often go on holiday and enjoy having time away from the spotlight.
Which made us wonder: Where have all the royals gone?
Here's a roundup of what we know:
Queen Elizabeth: She's currently spending time at Balmoral Castle up in the Scottish Highlands. She typically spends a couple of months there beginning in July. It's said to be one of her favorite places to be. Members of the royal family take turns visiting her, including the Cambridges, Sussexes, Tindalls, Phillipses and Yorks (including Fergie!).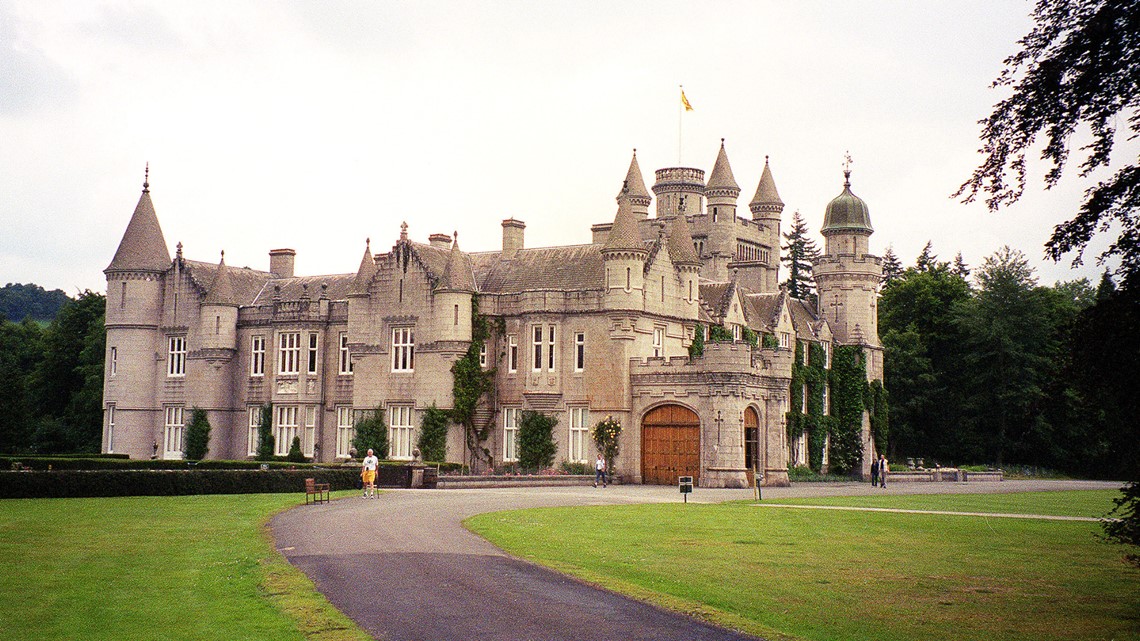 The Waleses: Charles is also spending time in Scotland. Known as the Duke of Rothesay while he's there, Charles attended the Mey Highland Games in Caithness. Camilla recently took a short vacation to Corfu and stayed at Rothschild, a villa in Kerasia. She and Charles have stayed there several times before. She's expected to join Charles in the Highlands.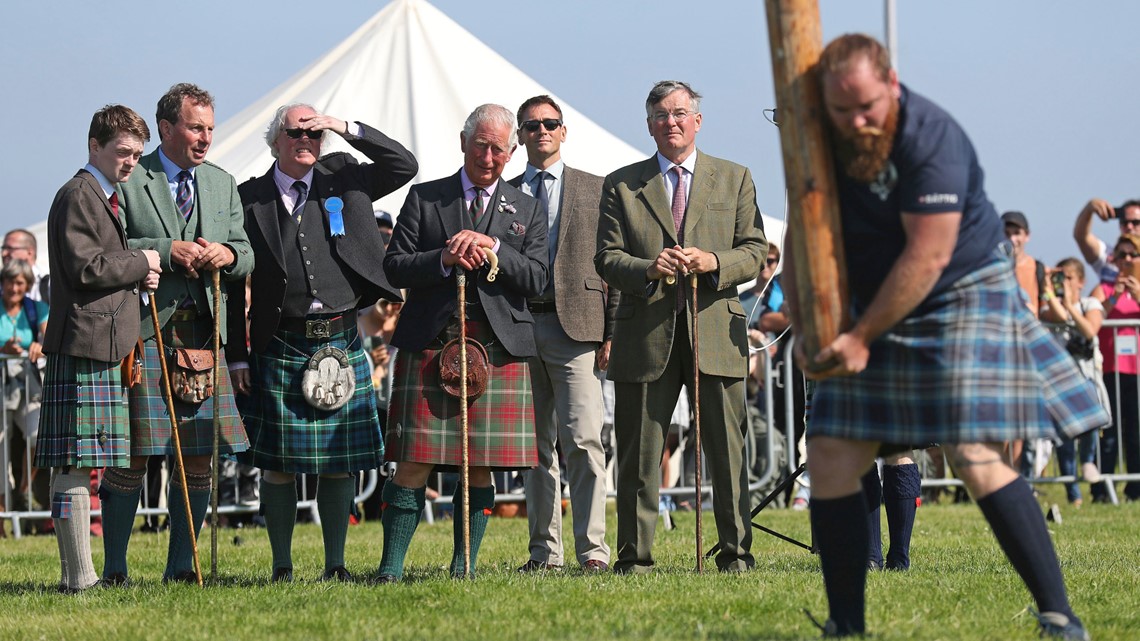 The Cambridges: We last saw William and Kate at Wimbledon the third week of July. They soon jetted off to the private Caribbean island of Mustique shortly after that, where they spent Prince George's sixth birthday. Italian media reported they were spotted at the Google Camp welcome dinner in Sicily, but the Daily Mail says those reports are false. Now that William and Kate raced each other at the King's Cup Regatta on Isle of Wight Aug. 8 (William won!), we won't see them in an official capacity again until September.
The Sussexes: The last time we saw the Sussexes together was when Duchess Meg met Queen Bey and the world seemed to stop spinning for a minute. Meghan is still on maternity leave, but her husband, Prince Harry, is said to have given a speech about climate change at Google Camp last week while barefoot. You may be wondering why he was barefoot. We are too, and if we figure it out, we'll let you know.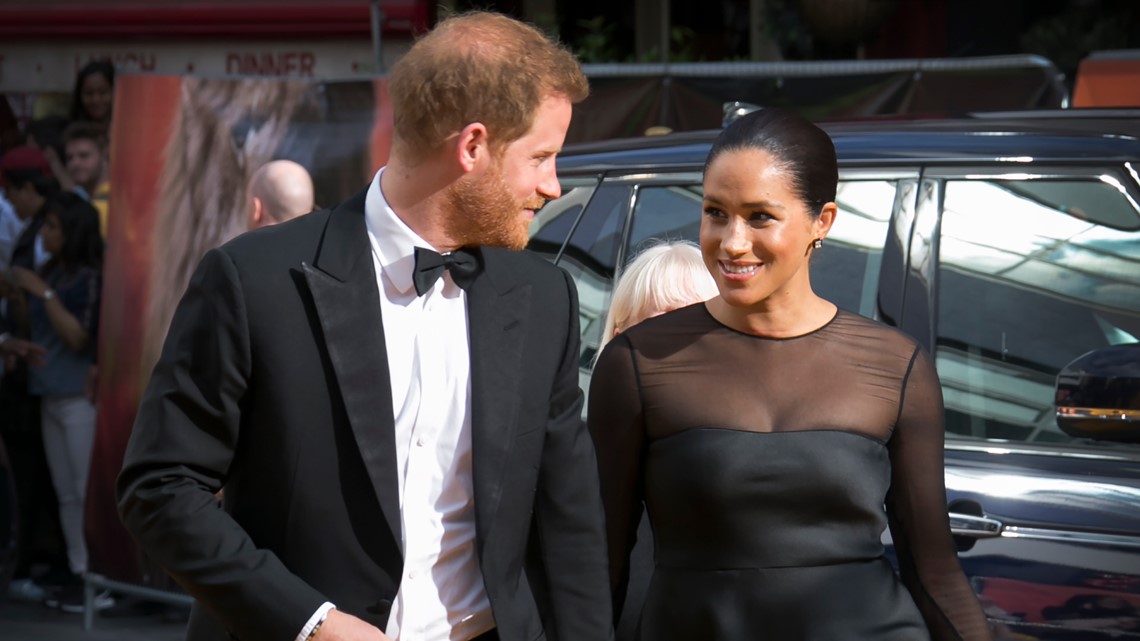 Sarah, Duchess of York: Our favorite royal redhead popped up at a backyard party in Massachusetts the last weekend of July. USA Today reports the party was hosted by a car dealership CEO named Ernie Boch Jr. During a 43-second snippet of her speech that was recorded and tweeted, Fergie said "we" love Casamigos tequila, announced that her daughter, Princess Eugenie, is not pregnant, confirmed she still lives with her ex-husband Prince Andrew at Royal Lodge and called him "the best-looking prince of the whole darn lot."
Princess Eugenie: Fergie and Andrew's youngest daughter is working on launching a podcast called Tech Tackles Trafficking. She's partnering with Freedom United on the project, and it will feature a speaker series to bring awareness to and stop modern day slavery.
Princess Beatrice: Bookies have suspended bets about when Beatrice and her boyfriend, Edoardo Mozzi will marry. The suspension came after a spike in bets, which led to suspicions of inside knowledge. No announcement has been made, but Ladbrokes saID the majority of bets are on the couple marrying next year.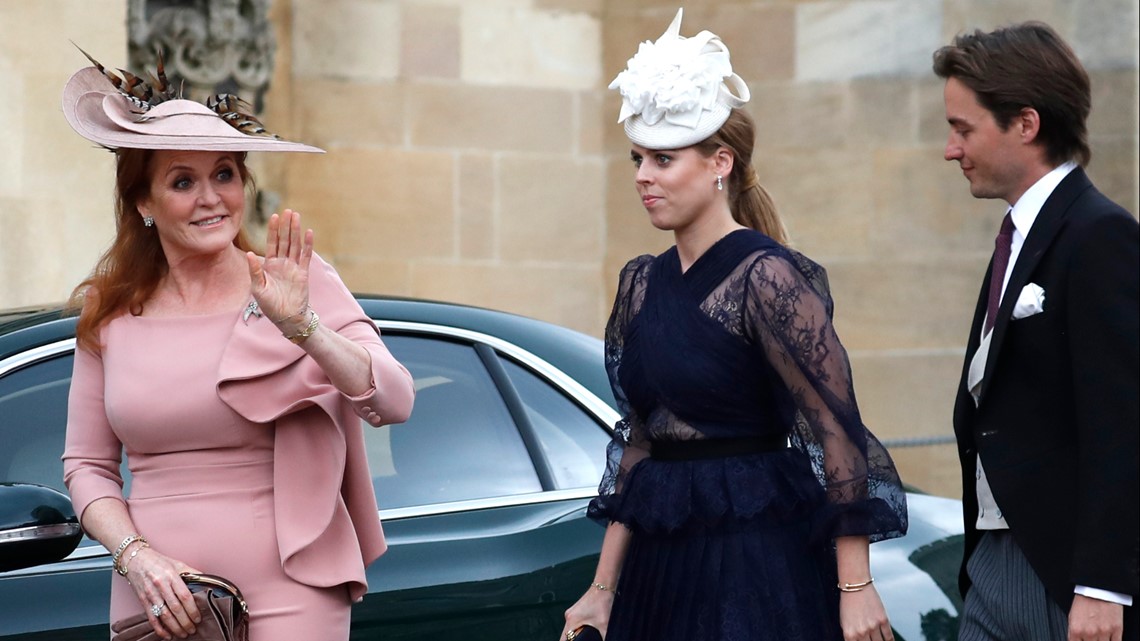 About the Royal Dish podcast
Do you find yourself keeping up with all things Windsor, Wales, Cambridge and Sussex? We may live across the pond, but if you're like us, our fascination with everything and anything royal translates right here in the USA.
Now, we're taking it to another level in our new podcast, Royal Dish. Hosted by 5 On Your Side's Kay Quinn and Brandie Piper, it's an American look at the British monarchy.
Subscribe here
Make sure to subscribe to get the latest episode as soon as it's released.
Take a listen and let us know what you think! Send us your thoughts, comments and topic suggestions to podcasts@ksdk.com.
And make sure to follow Royal Dish on Twitter, @RoyalDishPod! Keep up with the latest scoop and chat with us about all things royal.
More from the Royal Dish