ST. LOUIS – Brett Hull is living his best life at the championship parade in downtown St. Louis.
"It's the greatest day ever, greatest day ever!" Hull said to 5 On Your Side during the parade.
Hull also wouldn't leave until he got a picture with 5 On Your Side's Sports Director Frank Cusumano.
He has been celebrating the Blues' win all week. Hull was spotted at OB Clark's with the players after they returned to St. Louis from Boston.
At the rally on the Archgrounds, Hull busted out his rendition of "Gloria".
Hull was also seen with a chinchilla during Game 4 of the Stanley Cup final.
There are thousands of people in downtown St. Louis for the celebration.
Photos: Blues fans at the Stanley Cup Championship Parade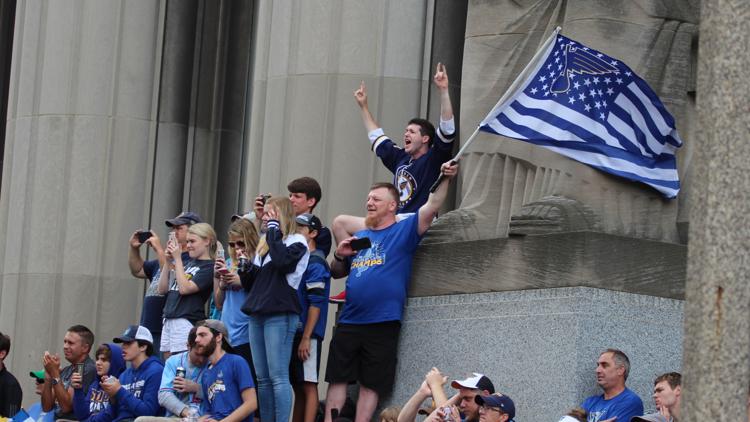 Blues superfan Laila Anderson was also spotted in the parade. She's been an inspiration to the team all season long.