ST. LOUIS — The streets of downtown St. Louis were a sea of blue Saturday. But exactly how many fans showed up for the Blues Stanley Cup parade and rally? We still don't know and according to the Blues, it'll be tough to tell.
The St. Louis Blues released a statement Sunday afternoon to 5 On Your Side that did not include a number.
'Like everyone in St. Louis, we are still collecting ourselves after a parade and celebration that was indescribable, unbelievable and immeasurable, but forever memorable. It may be difficult to determine anything official as to the size of the crowd, given its immense span from the start of the parade at Enterprise Center to the rally underneath the Gateway Arch. We do know the town was painted blue like never before, and it's hard to imagine a happier place anywhere in the world than St. Louis.'
The city's director of special events was expecting about 500,000 people to attend Saturday's historic celebration for our Stanley Cup champions.
Photos: Blues fans at the Stanley Cup Championship Parade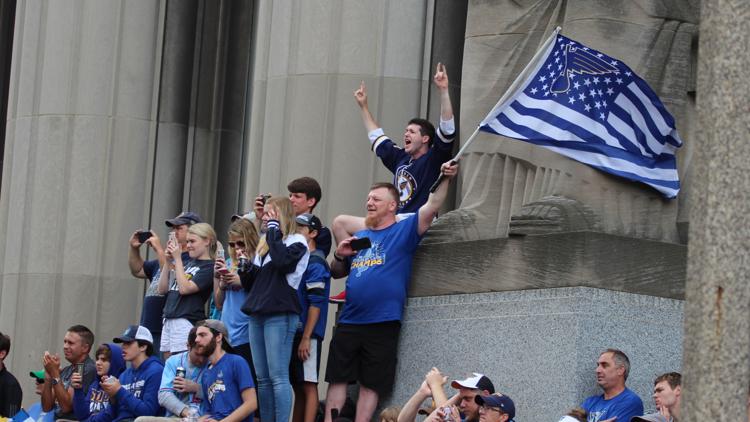 Top Blues stories people are reading right now:
Watch highlights from the Blues Stanley Cup Parade and Rally: