Editor's Note: Click here if viewing on the 5 On Your Side mobile app.
ST. LOUIS - A little rain didn't keep St. Louis from celebrating the Blues winning the Stanley Cup on Saturday.
A downpour in the morning turned into a light rain by the time the parade started at noon. When the sun finally came out, downtown had turned into a sea of blue with chants of "Let's Go Blues" heard all around as fans celebrated St. Louis' first Stanley Cup championship.
Photos: Thousands of Blues fans celebrating downtown for Stanley Cup Parade
Photos: Blues fans at the Stanley Cup Championship Parade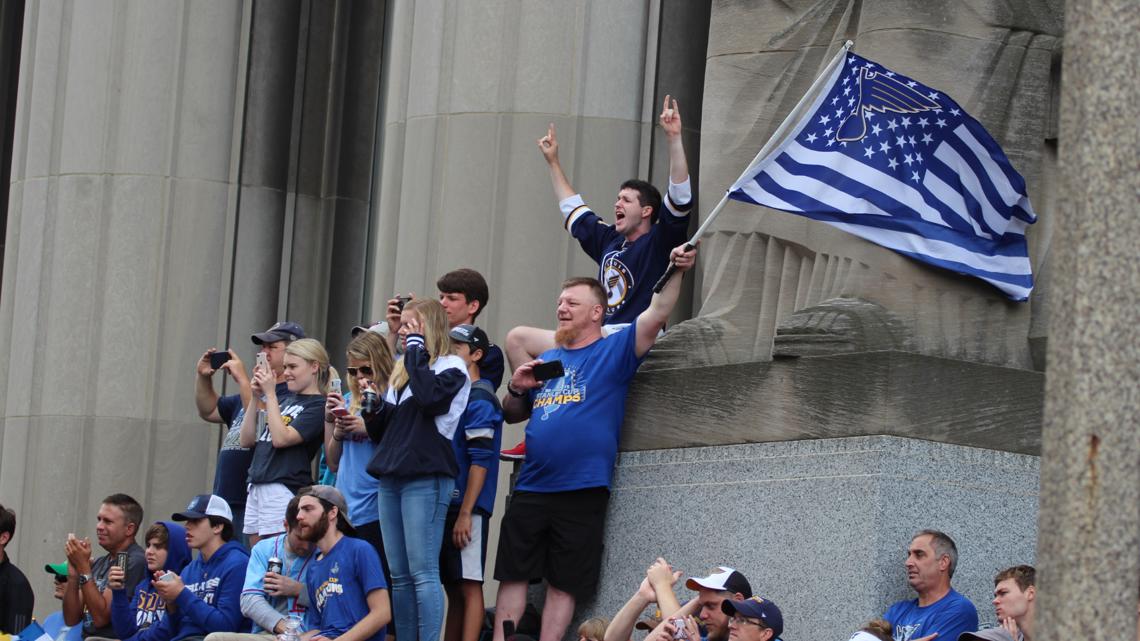 The parade traveled down Market Street and ended with a rally at the Gateway Arch.
RELATED: St. Louis Blues fans revel in Stanley Cup Championship Gloria
Blues players took turns carrying the Cup along the parade route and frequently let fans put their hands on history.
It was estimated around 500,000 people attended the celebration.
WATCH: Stanley Cup Championship Parade in downtown St. Louis
Download the 5 On Your Side mobile app on iPhone or Google Play.