ST. LOUIS — The woman behind the 'STL Stanley Cup Tracker' Twitter account finally got the chance to see the Cup in person!
Natalie Condon started the Cup tracker after the Blues won the Stanley Cup this summer.
The account helped so many fans see the Cup, even though she never got the chance to see it herself.
All of that changed on Monday when the Blues reached out to her.
They told her she had provided a tremendous service to fans and asked her if she would be willing to do an interview with them and, of course, she said yes.
When they showed up to her work for the interview, they surprised her with the Stanley Cup!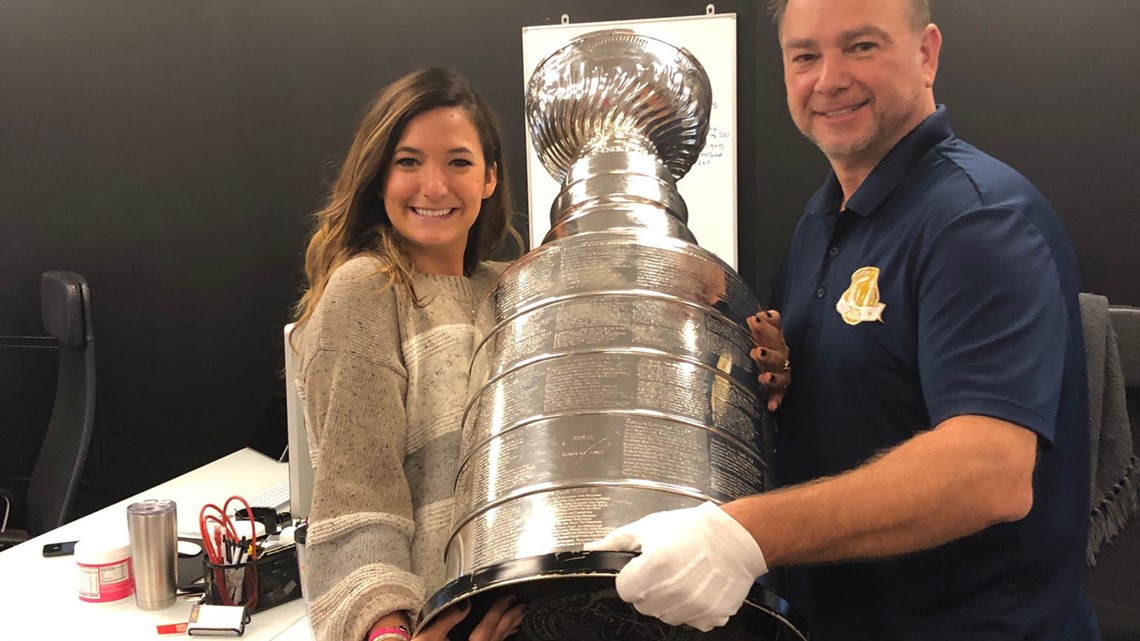 MORE BLUES NEWS