EAST ST. LOUIS, Ill. — East St. Louis native and Olympic track star Dawn Harper Nelson is coming out of retirement. She has her sights set on the 2020 Olympics in Tokyo.
Harper Nelson made the announcement Monday morning on Today in St. Louis.
She hopes to clear that hurdle while clearing another: motherhood. Harper Nelson retired last year to focus on becoming a mom.
When it came time to start a family with husband Alonzo Nelson, she thought her life on the track had to come to an end.
"I always thought I had to completely stop running to be a mother," she said. "That was just what I told myself. I can honestly say no one really said that to me, I just made that up in my own mind."
Harper Nelson won a gold medal at the 2008 Beijing Olympic Games and a silver medal in the 2012 London Olympic Games.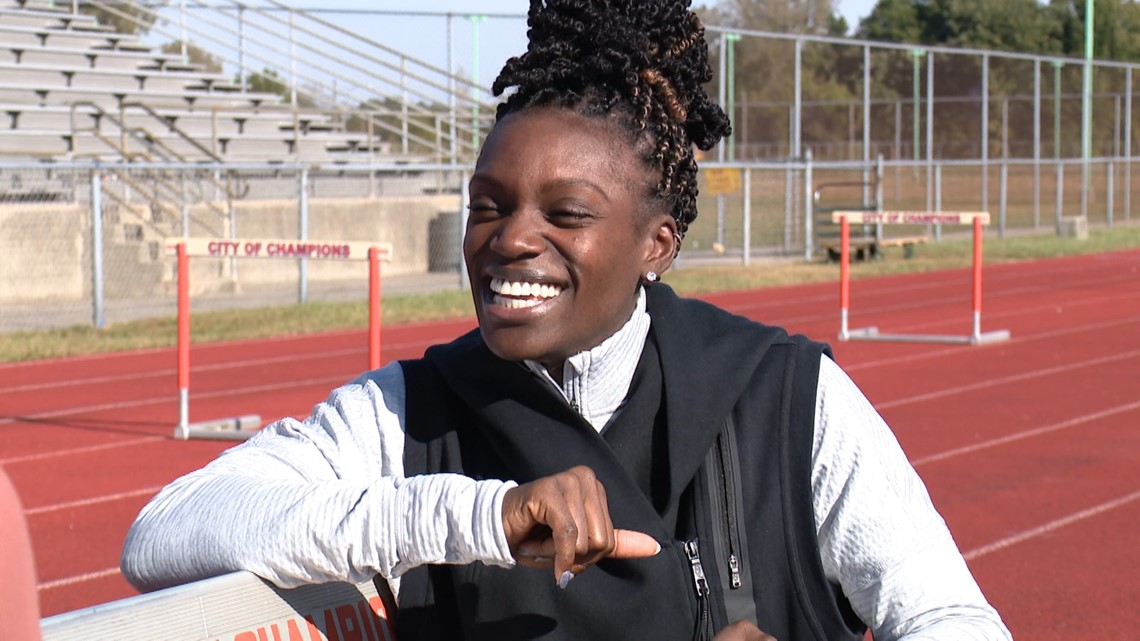 She announced her retirement in September 2018, but decided while she was pregnant with her daughter, Harper, she wasn't ready to hang up her cleats.
Now, Harper Nelson isn't just raising her daughter, she's raising the bar for herself, coming out of retirement and setting a course for the Tokyo Summer Games.
Harper Nelson still has to qualify for the Olympics. She hopes to do so at the track and field Olympic trials in Eugene, Oregon, in June 2020.
"I just think about crossing that line and then getting Harper handed to me, and it's going to be like, 'Ahhh! We did it!' It's going to be so exciting," she told 5 On Your Side.
Latest Olympics coverage: