The now 27-year-old was the first Black woman to win the Olympic all-around gymnastics title at the London Olympics in 2012. But Douglas hasn't competed since the Rio Olympics in 2016, when she helped the U.S. women's gymnastics team win a second consecutive gold medal.
In 2017, Douglas revealed publicly that she was one of the gymnasts who had been sexually abused by disgraced doctor Larry Nassar.
In her first Instagram post since August 2022, Douglas said she had spent her time off "journaling, reflecting, soul searching and found myself back where it all began."
The post was accompanied by a pair of photos of Douglas practicing on the high beam.
She ended the post with the hashtag #2024, indicating she is training for the 2024 Games.
Douglas is the last of the previous three Olympic gymnastics champions to return to training with the hope of competing in Paris next year.
Sunisa Lee, who won at the Tokyo Games in 2021, confirmed earlier in the week that she's been forced to take a break because of a kidney issue, but continues to train when she can.
Biles took most of 2021 and 2022 off after Japan, where her decision to remove herself from multiple events to focus on her mental health shifted the focus from the games themselves to the overall wellness of the athletes.
The 26-year-old Biles has become one of the most vocal advocates for athletes finding space to protect their mental health after her stand in Japan put the issue front and center.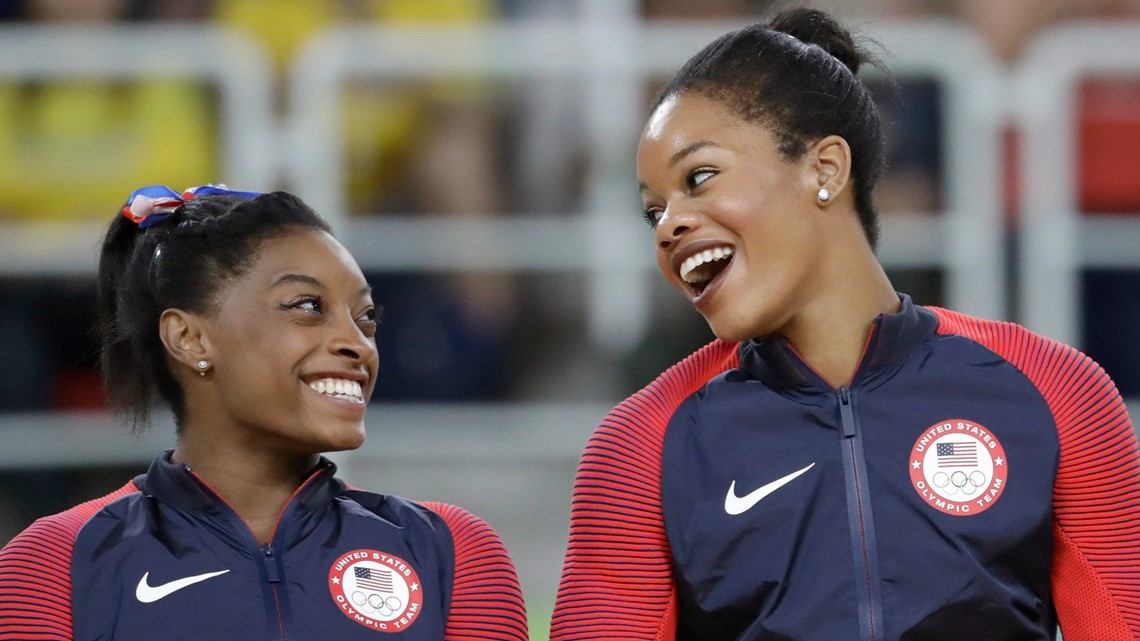 Douglas has yet to outline a timeline for when she might be ready to join what will be a very crowded field to make what could be a loaded American team under the rings next summer. Douglas could petition USA Gymnastics for a spot at the U.S. Classic. She had not done that as of Thursday afternoon but still has ample time to do so. There is no petition deadline for the event, set for Saturday, Aug. 5 at NOW Arena in the Chicago suburbs.
Douglas, who is currently training out of World Olympic Gymnastics Academy in the Dallas, Texas area, will have considerable work ahead of her. The relaxation of name, image and likeness rules have allowed several members of the 2020 Olympic team — including all-around champion Suni Lee, floor exercise champion Jade Carey and world and Olympic medalist Jordan Chiles — to extend their elite careers.
The Associated Press contributed to this report.