Before going to sleep, one final blow: On their beds sat empty black-and-gold boxes, with notes inside signed from IOC President Thomas Bach. "An Olympic medal is forever," the note began. The boxes were supposed to be the perfect spot for the skaters to place the medals they never received.
Five-hundred days later, the medals remain somewhere in storage because of yet another sordid and as-yet-unresolved doping case to come out of Russia. The nine empty boxes, one belonging to each U.S. skater who finished second in the Olympic team event, are now sitting under glass as part of an exhibit at the U.S. Olympic and Paralympic Museum that opened Thursday to commemorate the 500 days since the medals ceremony in Beijing was abruptly canceled.
"As the time has gone by, it almost feels like it didn't happen at times," Chock said. "And when we think about it, it's hard not to get emotional and just feel kind of sad about the whole situation, and how it's turned out and how long it's taking to be handled."
In an unprecedented move, Olympic officials decided not to award medals at the games after news that 15-year-old Kamila Valieva, who had led Russia to a first-place finish, had tested positive for a performance enhancer months earlier.
That case has been subject to anti-doping and legal hearings in Beijing, Russia and Switzerland. In an ironic twist, news came Thursday — Day 500 — that the Court of Arbitration for Sport had finally set dates to hear the Valieva case and potentially settle it, once and for all. The dates, Sept. 26-29, means it could be pushing two years before the Americans receive their medals, whether they be silver or gold.
"You want to cross the finish line and be awarded for that race, or for what you have accomplished in that moment," Bates said. "The exclamation point on the sentence is not supposed to come, like, 10 sentences later, or in the next paragraph."
For the most part, the residuals that often stem from an athlete's Olympic moment have not come their way either. For most of the skaters, the prospect of media tours, post-Olympic shows, sponsorships and the like have been waylaid. Most are well aware that many moments that were supposed to feel celebratory would eventually lead back to the same query: "Where's your medal?"
"At this stage, you can't possibly salvage what they would've earned if they had stood on the podium when the world was watching," said Travis Tygart, the CEO of the U.S. Anti-Doping Agency.
The Americans aren't the only people wronged in this affair. The Japanese team that finished third never received medals and the Canadian team that finished fourth could be due for them, as well, if Russia is disqualified. There's also the case of Valieva, who was 15 at the time of the Olympics and is widely seen as an unwitting victim whose health and fitness, to say nothing of her medical needs and prescriptions, were in the hands of coaches and handlers in her circle.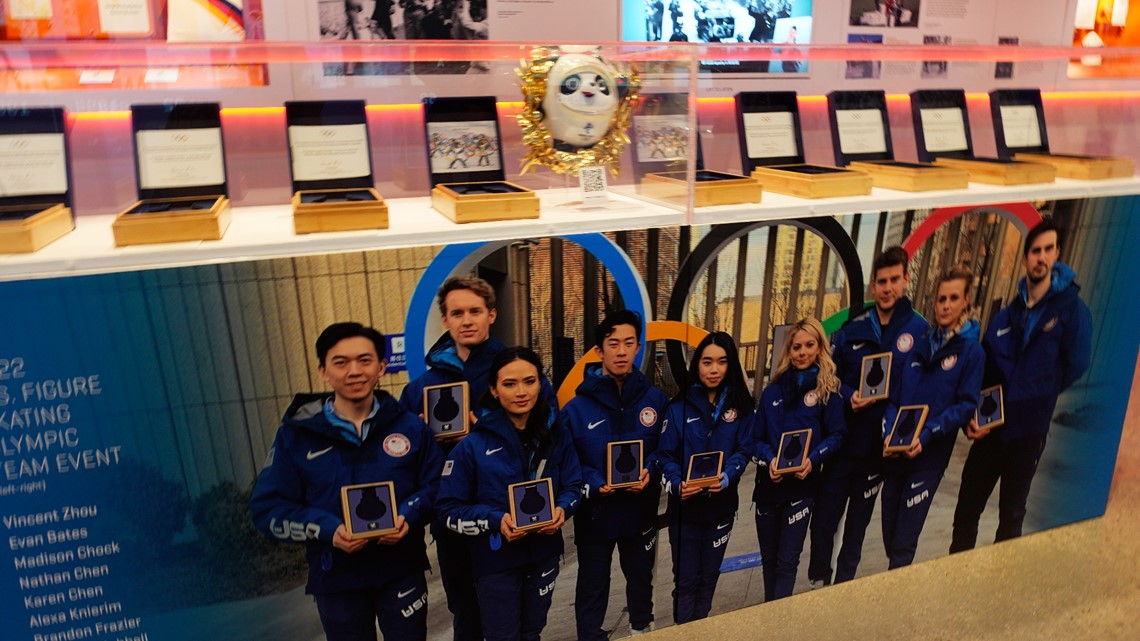 When Tracy Marek began as CEO of U.S. Figure Skating in January, the still-unresolved medals case was at the top of her in-box.
"In my opinion, the common American out there would be shocked right now," Marek said. "In retrospect, they might say, 'Oh, yeah, I remember that.' But they would probably be shocked to know that these athletes have achieved one of sports' greatest accomplishments and they've received an empty box."
When the case is resolved, the skaters won't be unlike the dozens of Olympians over decades who have received their medals in "alternate" ceremonies — at malls, or at subsequent Olympics or world and national championships.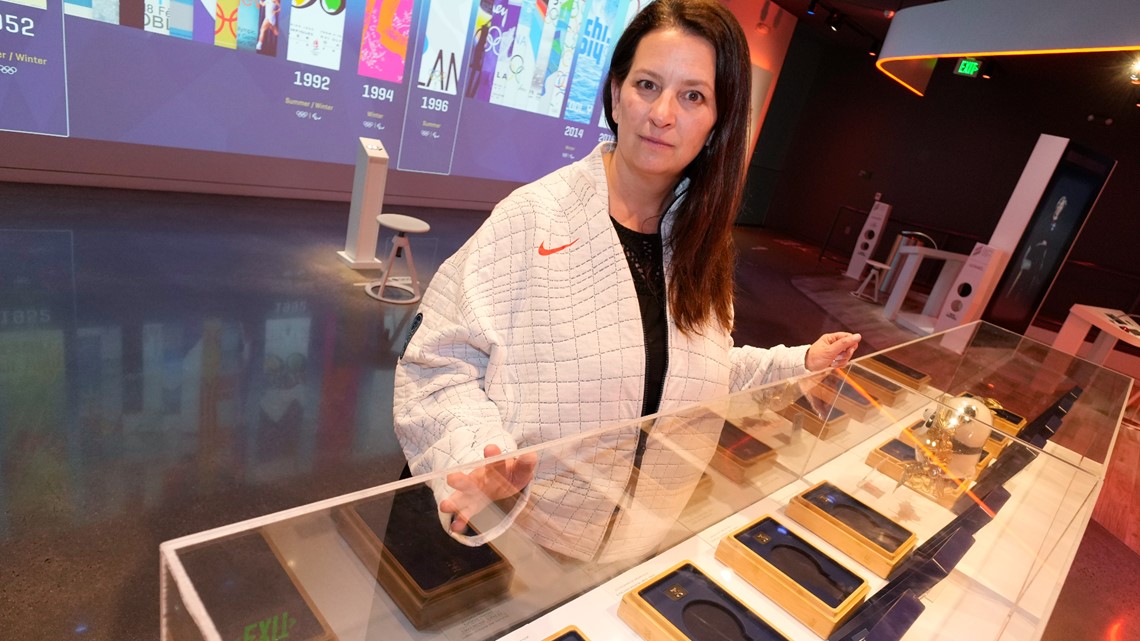 Bates and Chock recalled the emotional meeting they had with Bach, the leader of the International Olympic Committee, the day after their ceremony had been canceled. They still have the Olympic torches he offered them as a goodwill gesture while the medals were sorted out.
"He assured us that when this was resolved, they would do everything to create a medals ceremony that suited our expectations," Bates said. "To which we said, 'Well, we would like it yesterday.'"
Five-hundred days later, they wait. Some of their teammates have decided to call it a career, knowing their best days are behind them, and that their best day of all has yet to be commemorated.
"If I could change anything about the antidoping movement, it would be, just improve the transparency and improve the time frame," Bates said. "The shelf life for an Olympic athlete is short. We think in four-year cycles and it's almost been two years. It's such a shame this moment hasn't taken place and there's still no closure or resolution to this so many months later."