The Tennessee Smokies Baseball team and its head groundskeeper are welcoming a new member to the family a month after saying an unexpected goodbye to their grounds dog, Hound Dog.
The team's ownership at Boyd Sports Group surprised Smokies head groundskeeper Eric Taylor with a new member to the family: An adorable 8-week-old adopted hound pup!
Complete with a bow, they surprised Eric with the new furry friend. Eric had a huge smile on his face after seeing the puppy, and the two already seem to be on the path to becoming quick friends.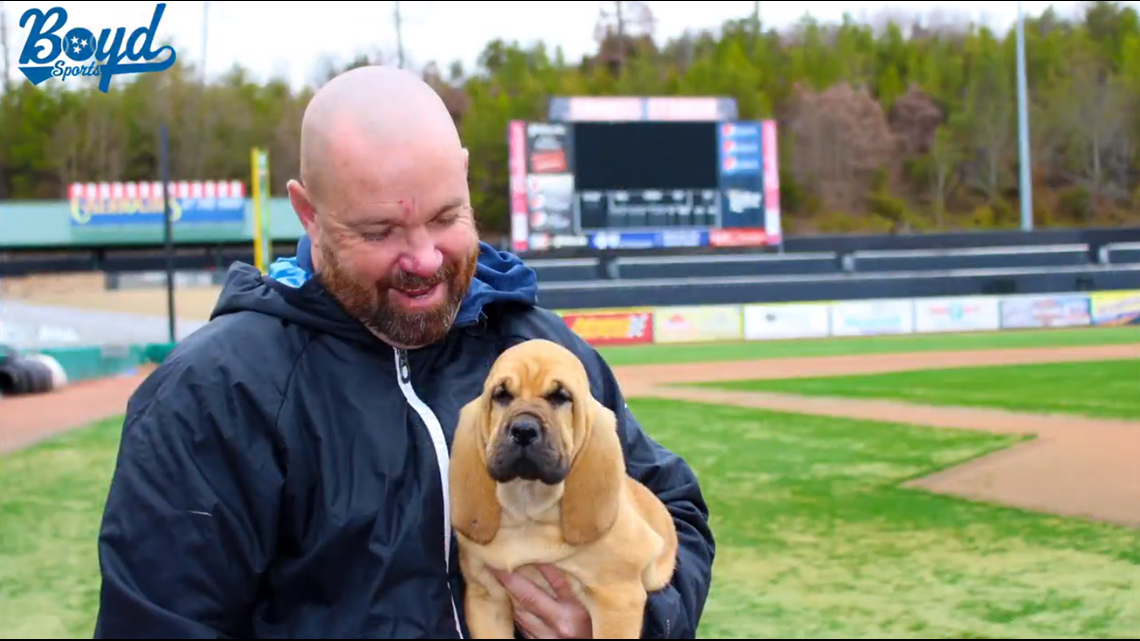 Last month, Eric and the team had to say an unexpected goodbye to its grounds dog, Hound Dog.
Hound Dog had disappeared for weeks from the stadium in September. Miraculously, he was later reunited with Eric.
That reunion was short lived, though. Hound Dog passed away in November from a stroke. Eric said he was thankful to spend those last 56 days with his beloved and legendary pup.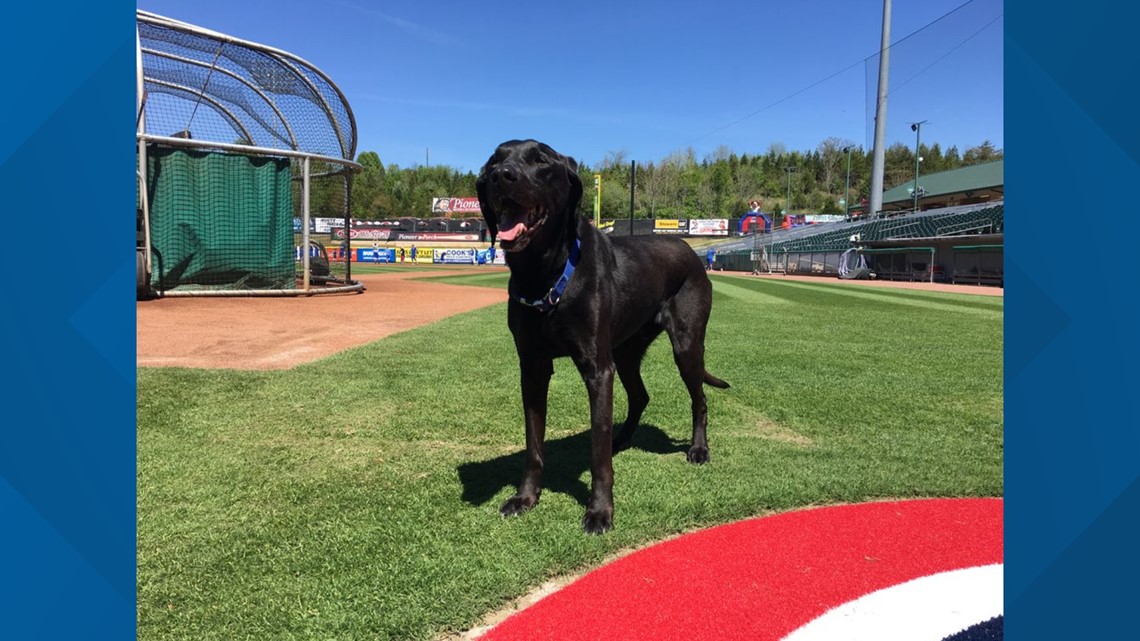 Hound Dog had meant the word to him.. He shared his story of their fateful meeting, and how he helped set his life on a new course that would eventually lead him to become groundskeeper for the Smokies.