Kindergarten friends Myles and Tanner say they look exactly alike.
They've both got short hair and brown eyes and are five years old. And while Myles is white and Tanner is black, the boys feel like they're twins.
Myles' mom, Britney Tankersley, described how Myles had been going on recently about how he had to dress up with Tanner for "twin day" at their school in Foley, Alabama.
Britney hadn't met Tanner and didn't know what he looked like, but she went to Walmart that night and bought matching outfits for the two boys.
The next day, their kindergarten teacher sent Britney a picture of the two boys in their twin outfits. They wore red, navy and yellow plaid shirts with the words "Future Leaders" embroidered above the pocket and navy jogger pants.
"Obviously two very different children, but Myles didn't see that," she said.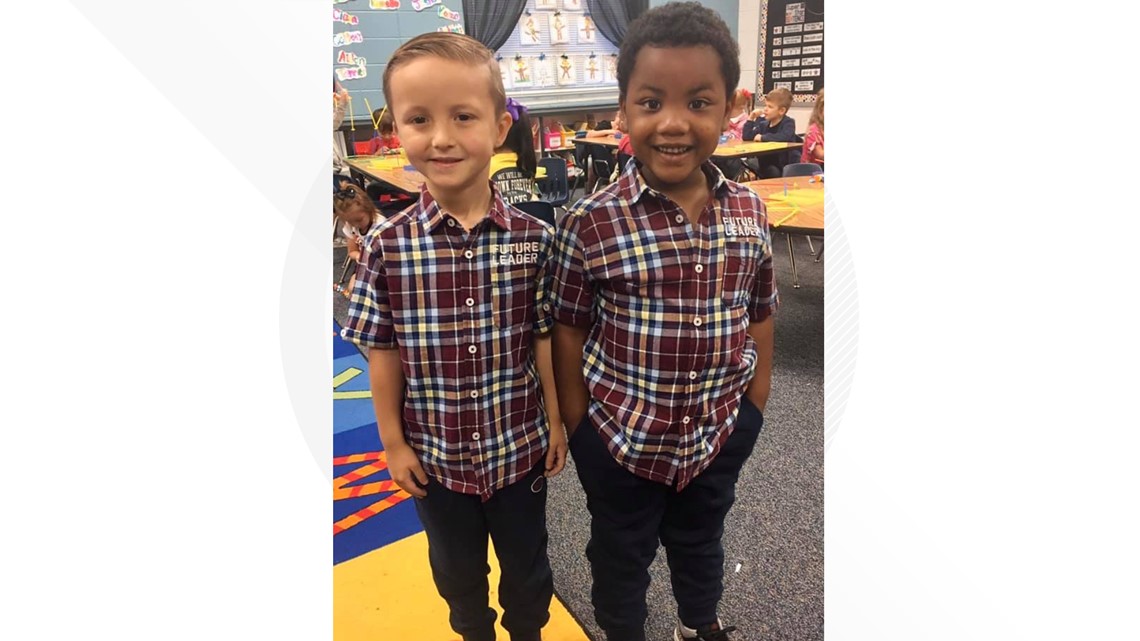 Hundreds of thousands of people reacted to the post online.
"Can't tell them apart overwhelmed with such good looks. LOVE THIS GREAT PARENTING!!!" one user wrote.
"Two very different but beautiful children, with the same heart and mind set. God bless them. Their shirts says it all! Future Leaders," another person remarked.
Britney ended her post with a call for unity.
"Wouldn't the world be such a better place if we could all view it through the eyes of a couple 5yr olds," she said.
HeartThreads are the best stories about the best of us. Want more? Follow us: