The women of Britain's royal family are making headbands a thing again. Duchess Kate, Princess Beatrice and Princess Eugenie have all been seen wearing large headbands (also sometimes called hatbands) during events that typically call for women to wear hats.
Kate was the first royal to dip her toe into this style. She's been substituting tall, thick headbands for hats for several years now, but the most famous (and arguably most beautiful) one was worn during Prince Louis' christening in July 2018.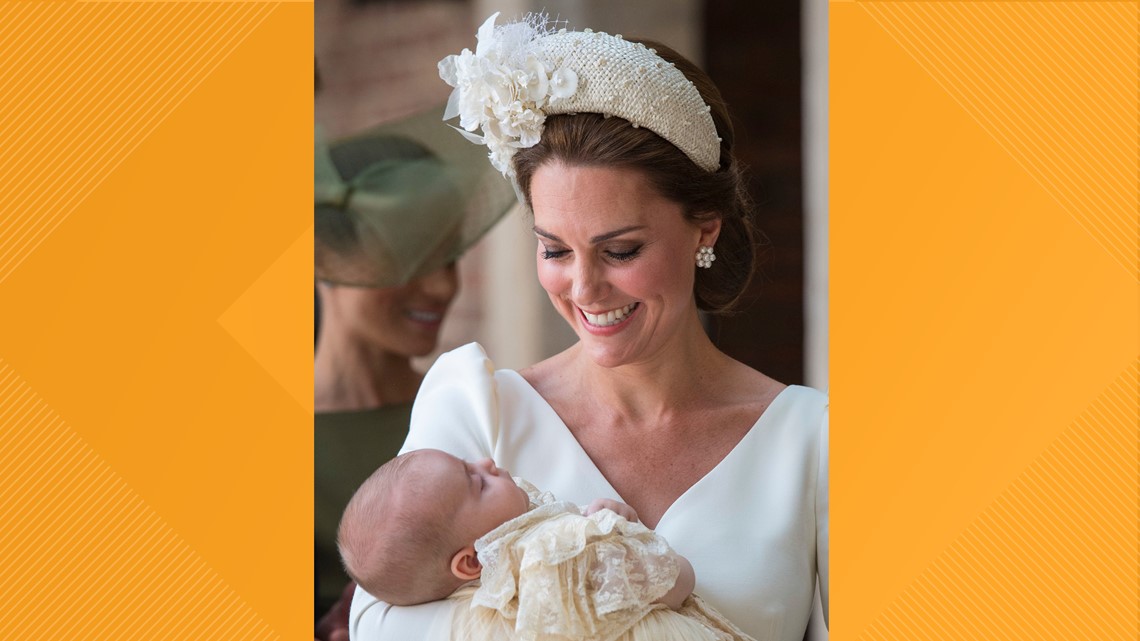 This bespoke Jane Taylor woven ivory headband features floral decorations on top of a thickly-padded band. According to Hello Magazine, you can buy your very own a similar version from Jane Taylor if you have a spare $1,100 sitting around.
Most recently, Kate was spotted wearing a red braided headband at the christening of her nephew, Archie.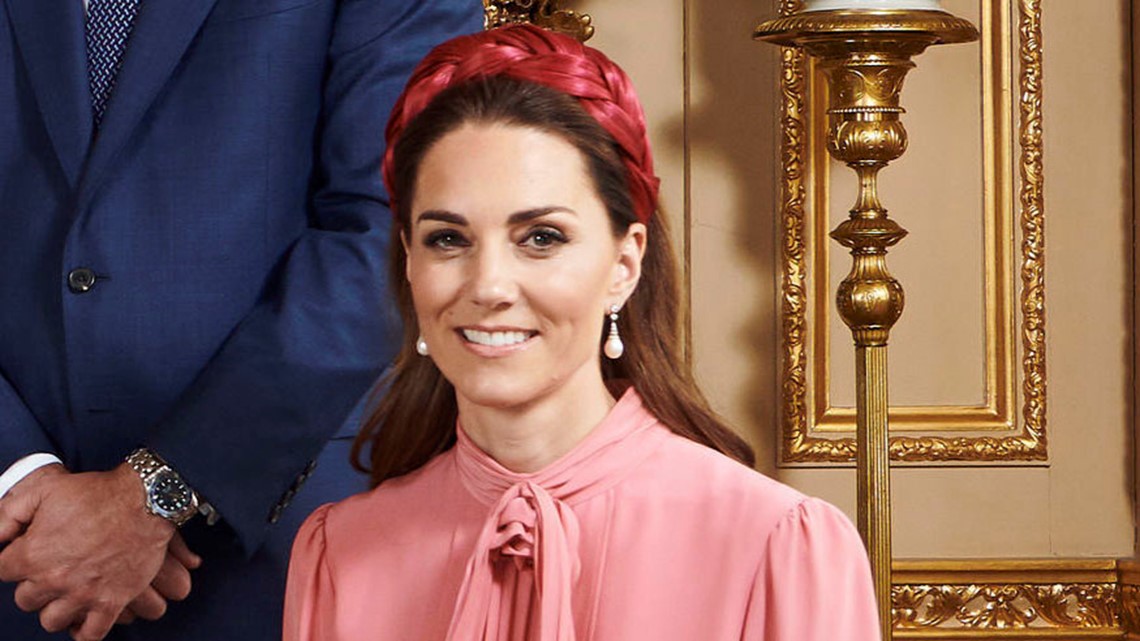 Here's a look at some of Kate's other noteworthy headbands.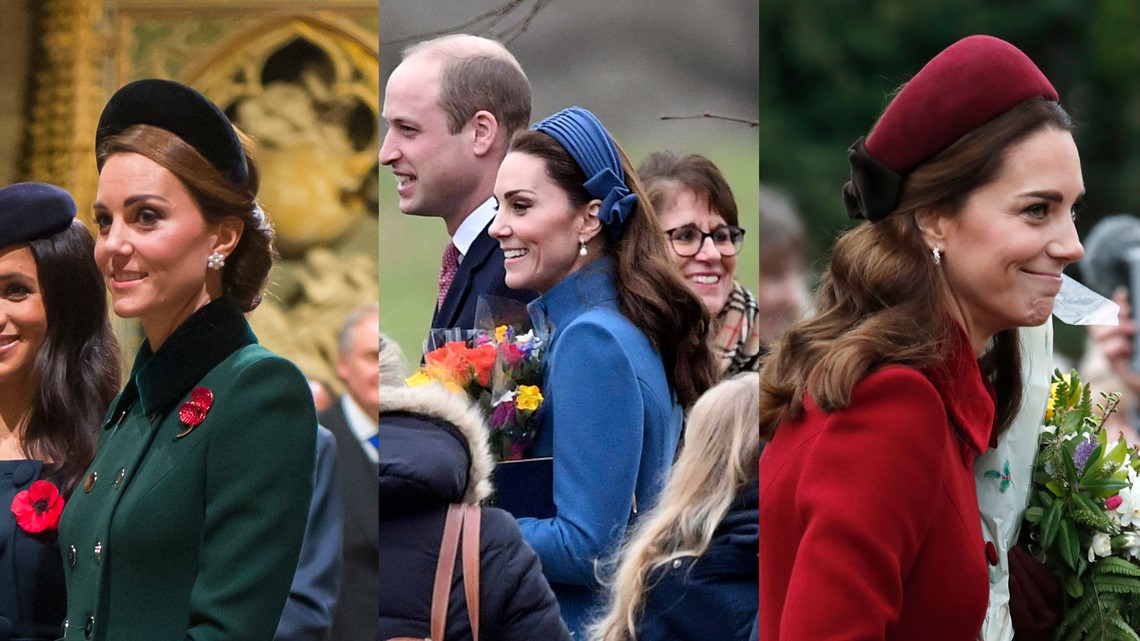 Kate passed her love of headbands on to her daughter, Princess Charlotte, who also was spotted at Louis' christening wearing a much more understated and affordable headband. Charlotte wore a $10 blue bow headband from Pepa & Co.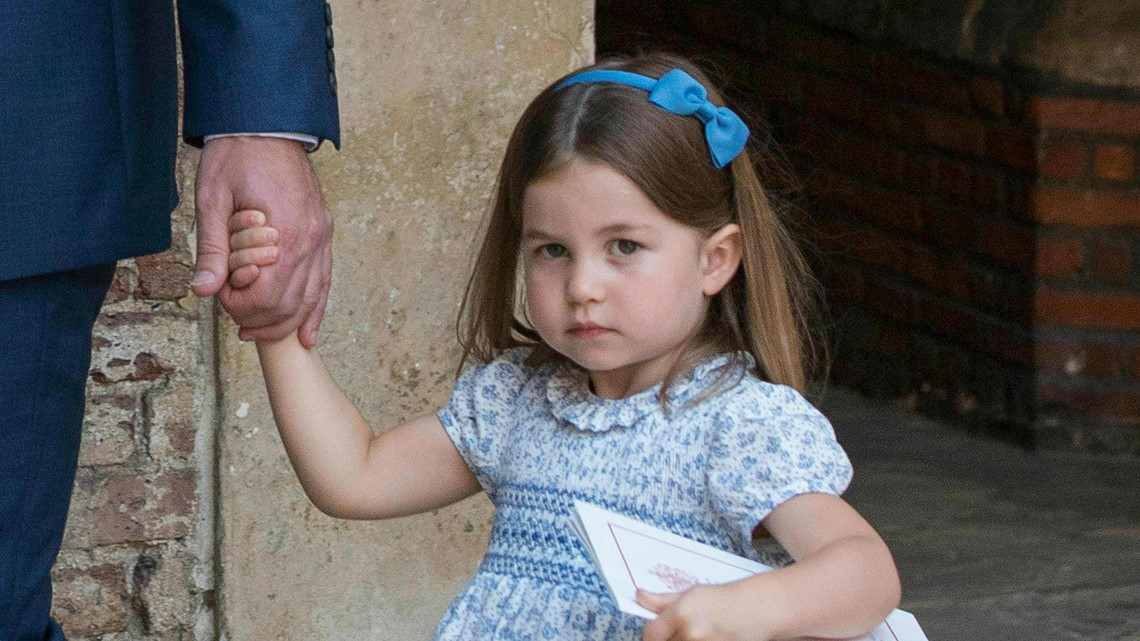 At a recent garden party, Princesses Eugenie and Beatrice also were spotted wearing headbands that perfectly coordinated with their outfits.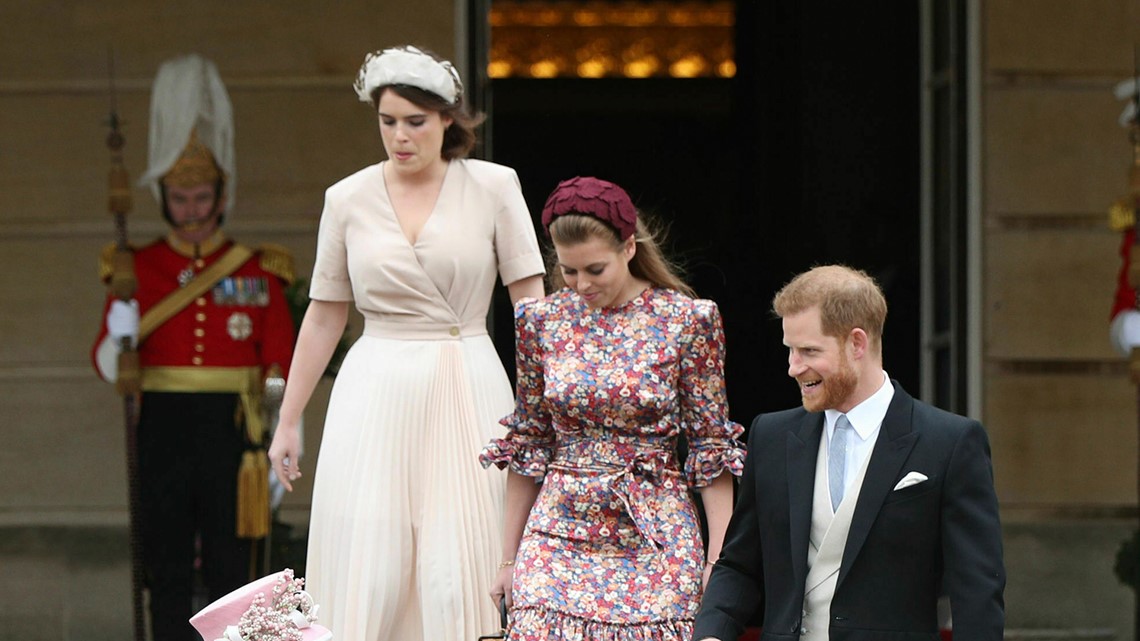 Eugenie wore an embellished headband that matched her Sandro wrap dress, while Beatrice wore a ruffled maroon-colored headband that paired well with her dark floral dress by The Vampire's Wife.
Beatrice also was spotted wearing a headband at Eugenie's wedding last fall.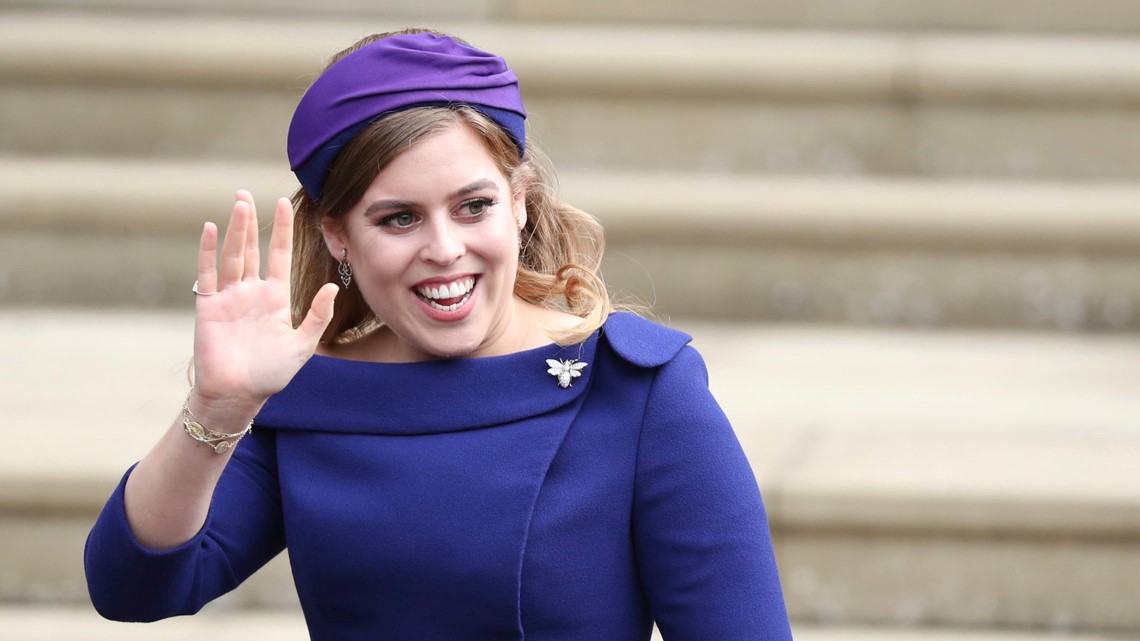 One royal we haven't seen in a headband? Duchess Meghan. But, given the number of events she attends that requires some sort of head ornament, it's possible we'll see her change up her style in the future and wear a headband in place of a hat.
About the Royal Dish podcast
Do you find yourself keeping up with all things Windsor, Wales, Cambridge and Sussex? We may live across the pond, but if you're like us, our fascination with everything and anything royal translates right here in the USA.
Now, we're taking it to another level in our new podcast, Royal Dish. Hosted by 5 On Your Side's Kay Quinn and Brandie Piper, it's an American look at the British monarchy.
Subscribe here
Make sure to subscribe to get the latest episode as soon as it's released.
Take a listen and let us know what you think! Send us your thoughts, comments and topic suggestions to podcasts@ksdk.com.
And make sure to follow Royal Dish on Twitter, @RoyalDishPod! Keep up with the latest scoop and chat with us about all things royal.
More from the Royal Dish