MISSOURI, USA — A spreading disease may be bringing some changes to deer hunting season in Missouri this year, but the state's archery season is the same as it has ever been.
The bow and arrow hunting season for both deer and turkey kicks off on Friday throughout the state. Hunting is allowed one-half hour before sunrise to one-half hour after sunset, the Missouri Department of Conservation (MDC) said on its website.
Prospective hunters are allowed to use longbows, compound bows and recurve bows of any draw weight, according to MDC. Crossbows, hand-held string-releasing devices and atlatls are also allowed, along with illuminated sights, scopes and quickpoint sights.
No sights that cast a beam of light on animals
No night vision or thermal imagery
No electronic calls, activated calls, bait or dogs
No live decoys used in hunting turkeys
No motor-driven vehicles to be used while hunting deer
Archers hunting cannot be in possession of a firearm
Some counties in Missouri also have antler-point restrictions, where an antlered deer must have at least four points on one side of its antler rack before it can be killed. Hunters who are 15 years or younger on Friday are exempt from the restriction during archery and firearm season.
See how to count antler points below: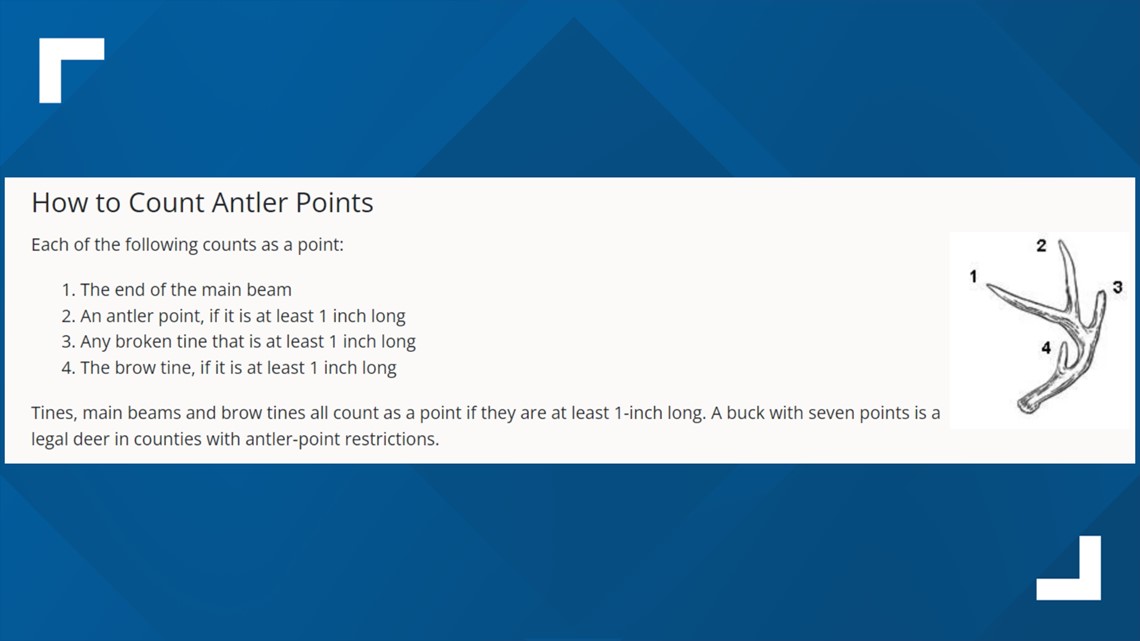 Top St. Louis headlines
Get the latest news and details throughout the St. Louis area from 5 On Your Side broadcasts here.