ST. LOUIS — Next time a mosquito lands on you, before you swat it away, pull out your phone and take a picture. That picture could help track mosquito-borne diseases around St. Louis.
"I actually had the idea for the whole thing after having an experience in my family with an extremely serious case of West Nile Virus back in 2007," Jean Ponzi, the Green Resources Manager at the EarthWay Center of Missouri Botanical Garden tells 5 On Your Side.
"The mosquito population dynamics are shifting and there is a concern with climate change the mosquitoes," explains Wray, "diseases that are carried by mosquitoes in more tropical areas may be shifting further north."
To track which mosquitoes have made it to the Bi-State, Ponzi and Wray need your help. Download the Mosquito Alert STL app and next time you come close to getting bit, snap a picture.
"Upload them to the app and that data point then gets reported to our local public health agencies," Wray said. "That helps them with tracking the dynamics of mosquito populations and importantly identifies the limited set of species that are disease-carrying."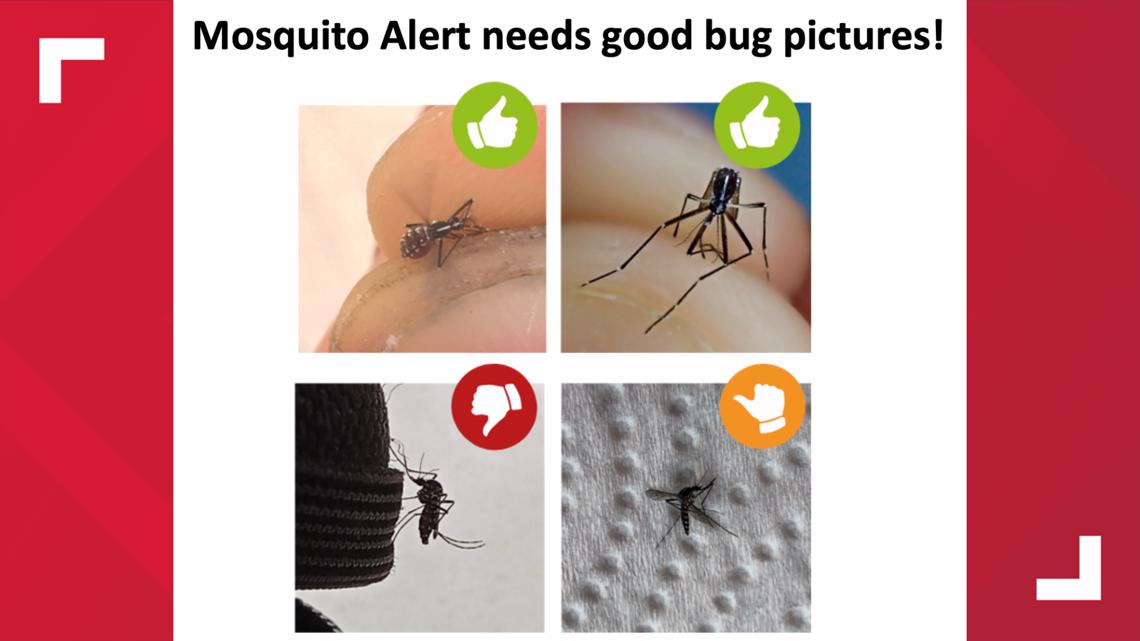 Wray is joined in the study by his colleague Spring Schmidt, Ph.D., St. Louis University's Director of Public Health Practice. Also assisting in the Mosquito Alert STL project are St. Louis Academic Health Department's consultant, Jeanine Arrighi, public health graduate students, Vector Control personnel from the City of St. Louis Department of Health, the St. Louis County Department of Public Health, and entomologists from the Tyson Research Center at Washington University of St. Louis.