ST. LOUIS — Thousands will flock downtown tonight to cheer on the Battlehawks and City SC, but our temperatures will not be so friendly. Winter is clinging on and that poses a risk for anyone outdoors.
The threshold for frostbite is 32 degrees. Tonight's forecast is 28 degrees. Windy conditions and the potential for people to spend prolonged time outdoors will exacerbate the risk for frostbite. Symptoms of frostbite include pins and needles and numbness.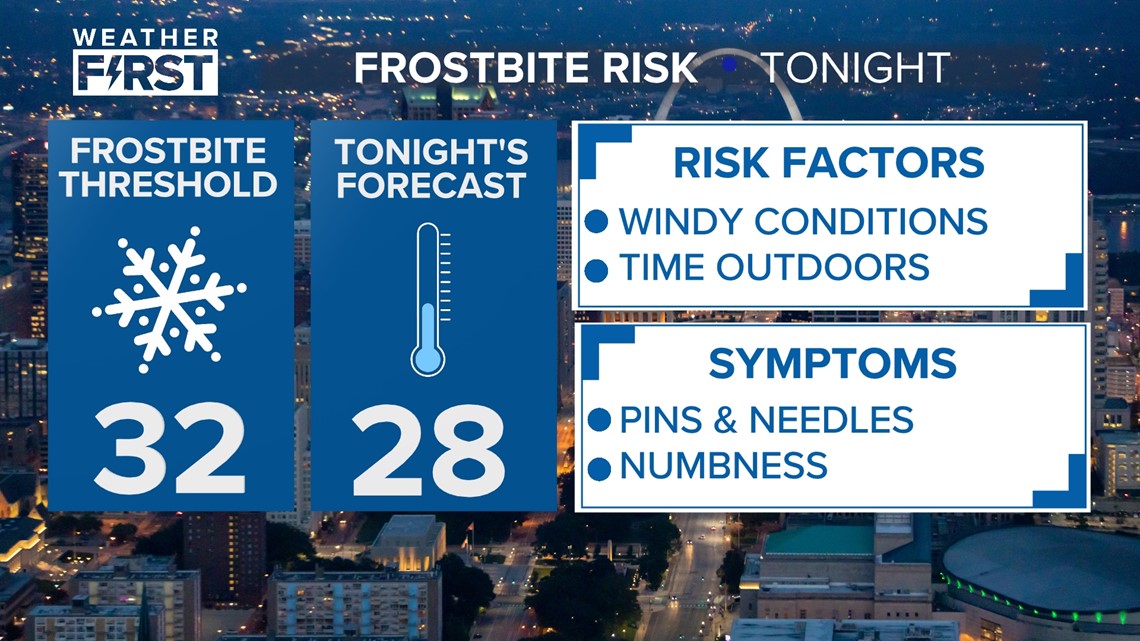 5 On Your Side spoke with Dr. Mark Levine, a Washington University Emergency Medicine Physician at Barnes-Jewish Hospital, about the cold weather risk tonight.
"The injuries range from very mild, like my fingers and toes and my nose are cold...to frostbite, where it becomes almost a surgical emergency and they may have to even go to the operating room to get their digits amputated," Levine said.
If you are heading out tonight, you'll need to forgo the stylish outfits and opt for warmth.
Dr. Levine says, "the best thing that you can do to prevent from cold injury is make sure that the skin is not exposed." He says to bring a coat, hat, gloves and ear muffs. You do lose a lot of your temperature through your head and through any exposed surfaces."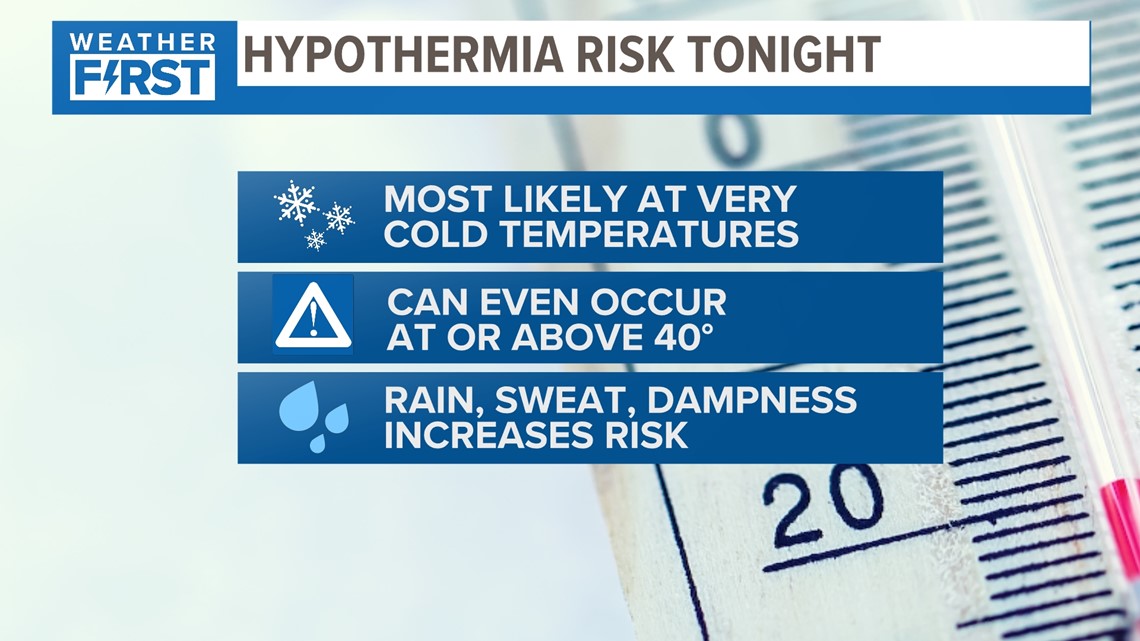 Hypothermia is also a risk tonight. It is most likely at very cold temperatures, but it can even occur around 40 degrees. Rain, sweat, or any dampness can increase the risk.
"We usually will see a few cold air ailments when the weather drops like this," Dr. Levine tells 5 On Your Side.
The warning signs of hypothermia are:
confusion
shivering
difficulty speaking
sleepiness
stiff muscles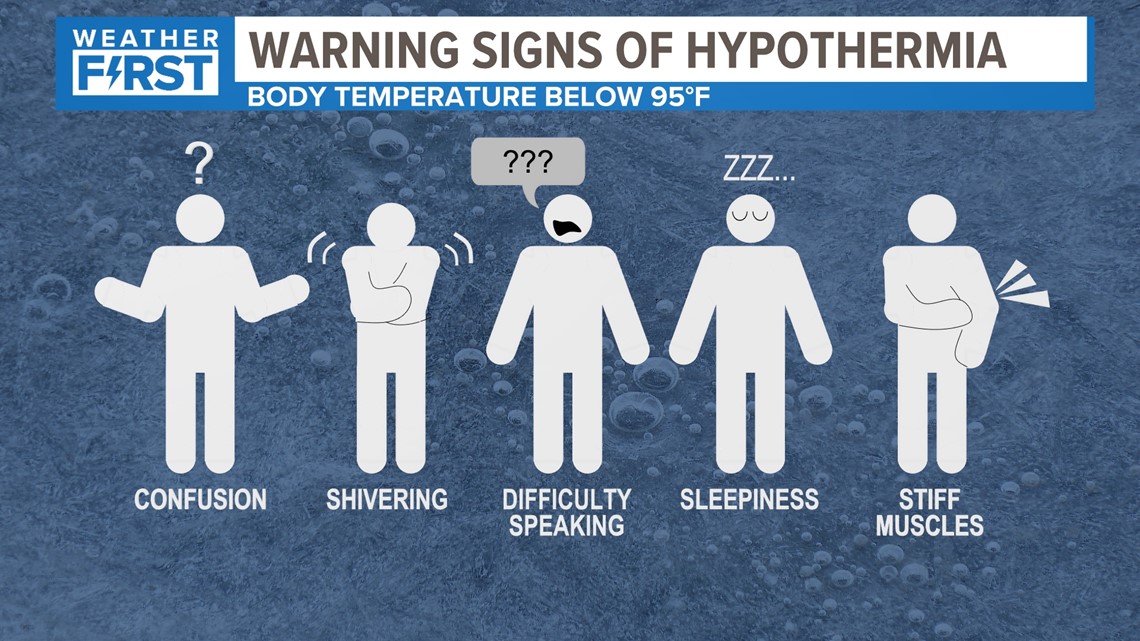 Some of those signs are similar to drunkenness and that poses a problem. "Being pretty intoxicated is also going to be a risk factor," explained Levine, "because you're going to have a lot of the same symptoms, and it's hard to know which is which."
St. Louis City SC Chief Experience Officer Matt Sebek provided a statement to 5 On Your Side:
"Just like with the weather we experienced at our international friendly versus Bayer 04 Leverkusen last November, we encourage fans who plan to attend tonight's match to get out their scarves, hats and gloves, dress warmly and bring a blanket to cheer on CITY SC as we go for our fourth win."