ST. LOUIS — A heat advisory is in force for metro St. Louis Wednesday. There is also a marginal risk for severe thunderstorms in the afternoon and evening.
Temperatures are expected to hit the middle 90s in metro St. Louis Wednesday afternoon ahead of a cold front.
Along with all of our humidity, this will push our heat index to as high as 105 degrees during the afternoon and early evening. A heat advisory is in force due to this dangerous heat.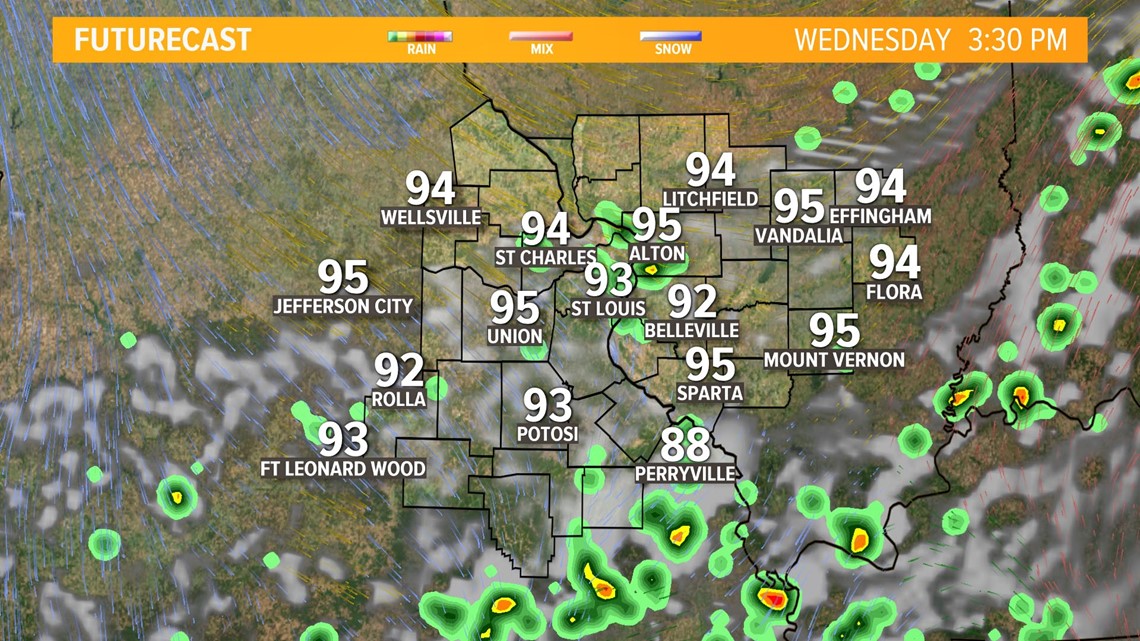 Isolated thunderstorms will move in the afternoon through early evening, associated with an inbound cold front. A few thunderstorms could produce damaging winds, however many parts of the bi-state will remain rain free. Thunderstorms should clear before midnight.
Cooler and less humid weather will be around for Thursday and Friday. High temperatures will be in the 80s with sunny skies.
Hotter weather arrives for the weekend and much of next week, with partly to mostly sunny skies and high temperatures rising into the 90s. The heatwave may be interrupted by tropical next week, however the timing of that moisture is subject to change.