ST. LOUIS — The dangerous heat that has blanketed the region this week will last through the weekend. The National Weather Service has extended the excessive heat warning through Sunday.
Afternoon heat indices this weekend will continue to be from 100 to 110 degrees with the City of St. Louis feeling the greatest effects of the heat.
Overnight lows will struggle to get much below 80 degrees at night in the city.
Heat has a cumulative effect on the body. A cold front is expected to pass through the region later Sunday into early Monday bringing more tolerable temperatures to the area along with a chance of showers and storms.
Heatwaves like this can quickly cause heat exhaustion or heat stroke if precautions are not taken. The very young, the elderly, those without air conditioning and those participating in strenuous outdoor activities will be the most susceptible.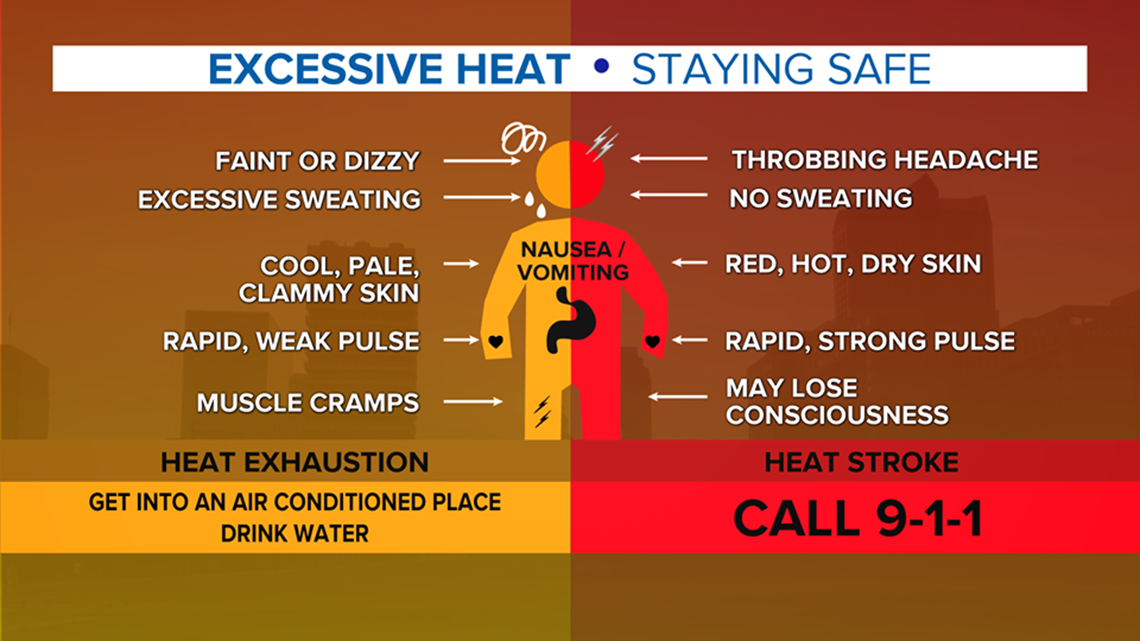 Drinking plenty of water, staying out of the sun and spending time in air conditioning are important during this time. Check on your neighbors and remember your pets need relief from the heat as well.