ST. LOUIS — A total Lunar Eclipse will happen Sunday night into the wee hours Monday morning.
The partial eclipse begins at 9:15 p.m. but it won't be immediately noticeable. The real show starts when the total eclipse begins. That will yield the most impressive view of the Moon. The Moon will move into the full shadow of the Earth at 10:29 p.m. Sunday evening.
During the total eclipse the full Flower Moon will take on that blood red color which lasts for a little over an hour through 11:54 p.m. Skies are expected to be partly cloudy to clearing during this time as a cold front clears the area.
One of the more spectacular places to see this total lunar eclipse this year will be at Elephant Rocks State Park. The park will hold a new after-hours astronomy event Sunday night. This rural location has an outstanding viewing position next to the Elephant Rocks in the dark sky far from city lights.
Stream 5 On Your Side: To add the 5 On Your Side app to Roku or Amazon Fire TV, search for "KSDK" to find the free app to add to your account. Get weather updates, the latest local news and special reports from 5 On Your Side.
Missouri State Parks officials say team members at Elephant Rocks will direct visitors to the best and safest areas to view the Blood Moon.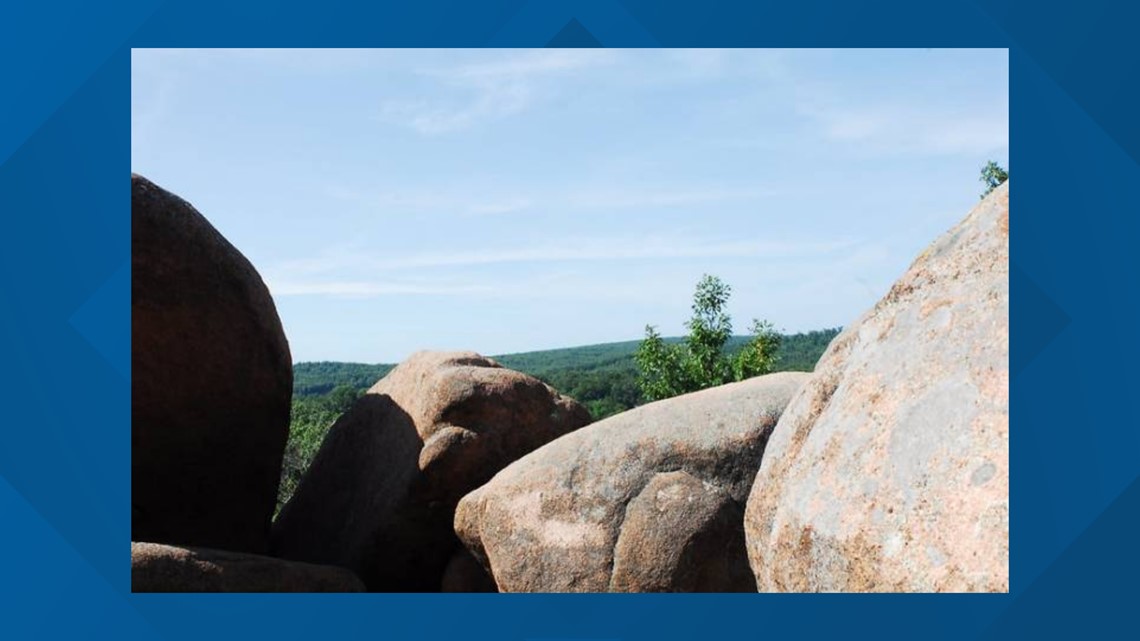 While the record-setting hot weather will ease over the weekend, park officials note that the rocks are often warmer during the evening as they radiate the heat stored up from daytime sunshine. Ticks and mosquitoes are also present, so bring your bug spray.
Missouri State Park rules state no tents or other invasive camping equipment, such as propane heaters or lanterns, will be allowed. Campfires will not be allowed either.
Download the free 5 On Your Side app to get the latest watches and warnings and track conditions live with our interactive radar. Use the links below to download now.
Elephant Rocks State Park is located at 7406 Highway 21, Belleview. For more information about the event, call the site at 573-546-3454.
For more information on state parks and historic sites, visit mostateparks.com. Missouri State Parks is a division of the Missouri Department of Natural Resources.