ST. LOUIS — It's become incredibly dry here in our area recently, and this number continues to grow with each day. We are now at 15 days (and counting) without measurable rainfall in St. Louis. This is an important statistic because we are in a statistically wet period of the year. Combined with higher sun angles and higher temperatures, water evaporates more quickly.
That's why a historically dry May is very important in the grand scheme of things. This turned out to be the 14th driest and 20th warmest May in history dating back to the 1870s.
Download the free 5 On Your Side app to get the latest watches and warnings and track conditions live with our interactive radar. Use the links below to download now.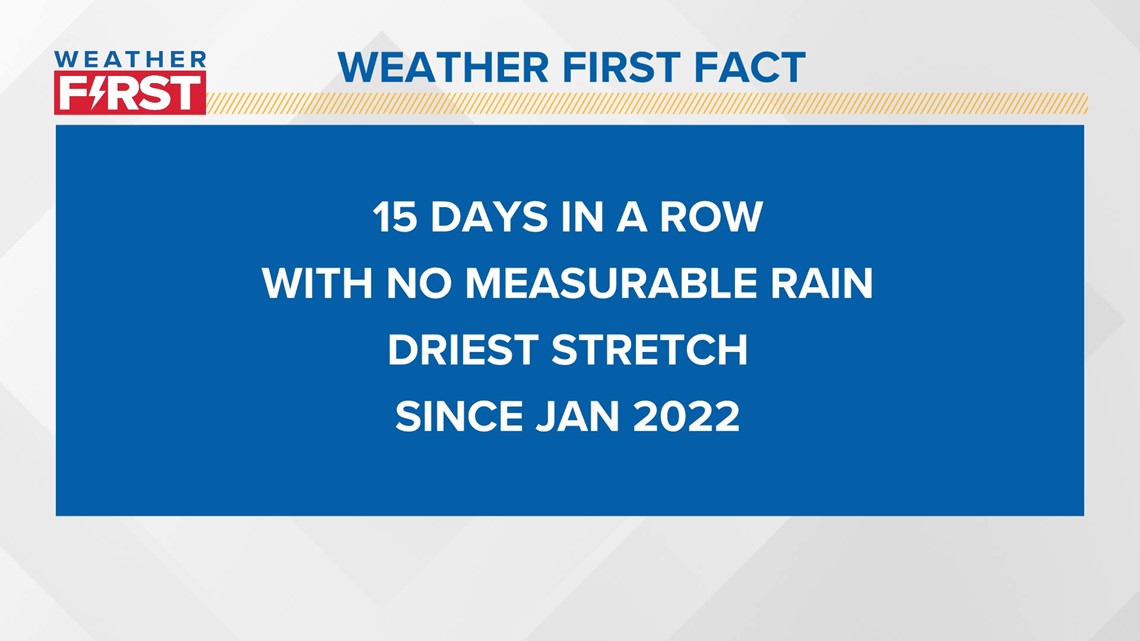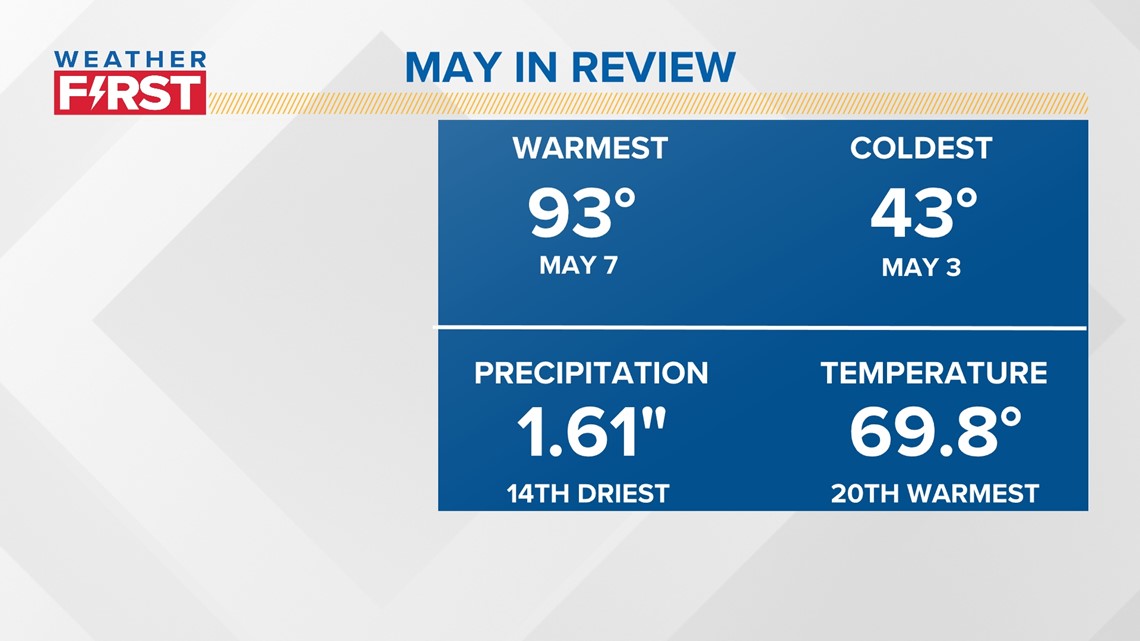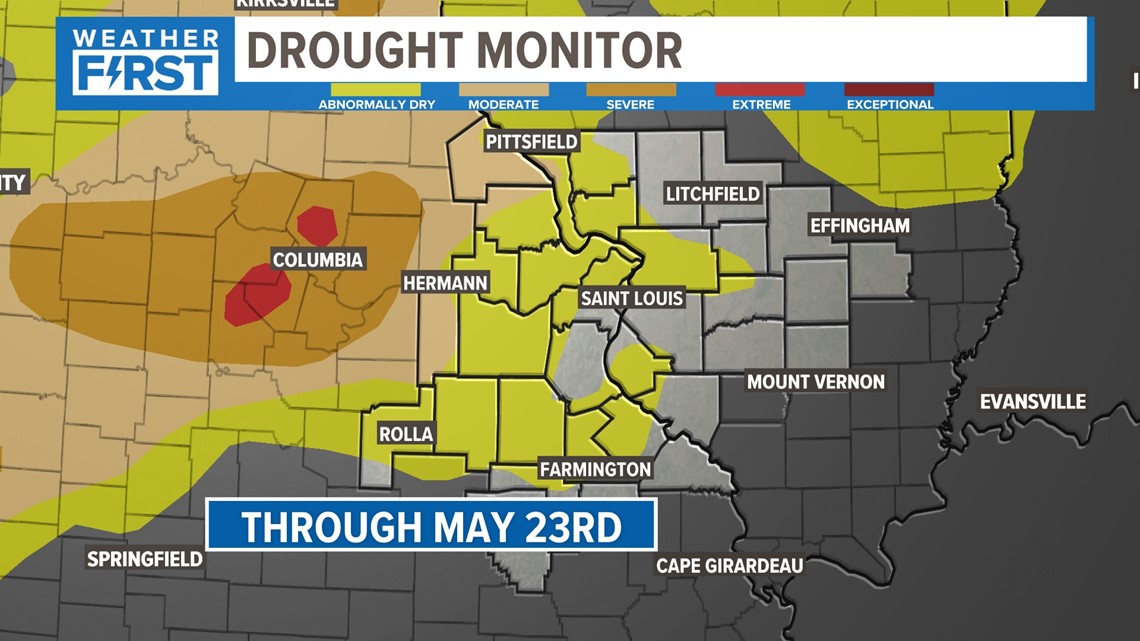 Last week's drought monitor had just some of the area in the first classification of drought.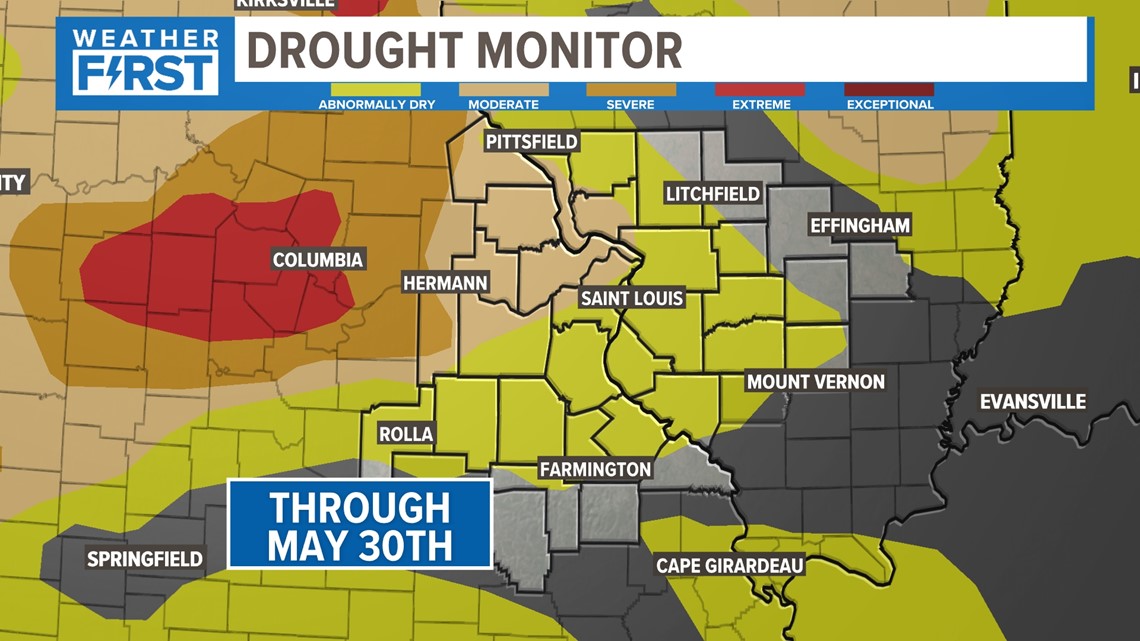 After this week, that has significantly expanded to include most of our area in a moderate drought and some areas to our west in an extreme drought.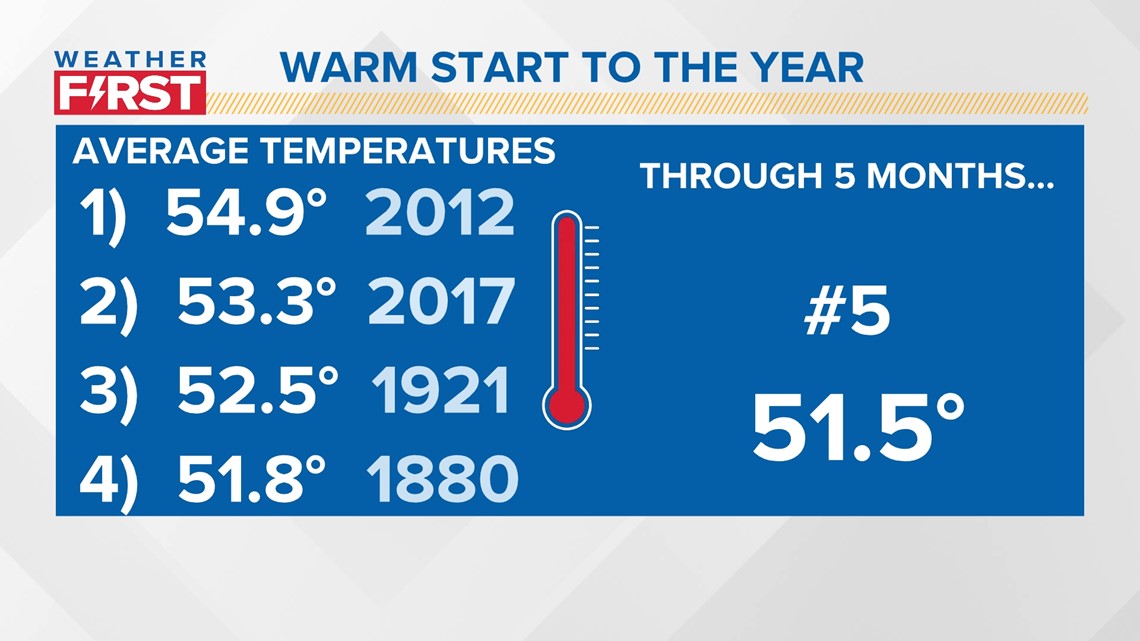 2012 is a hot and dry year in our most recent memory. Through the first 5 months of the year, we are starting off the 5th warmest through May, with only 2012 and a handful of other years ahead of us.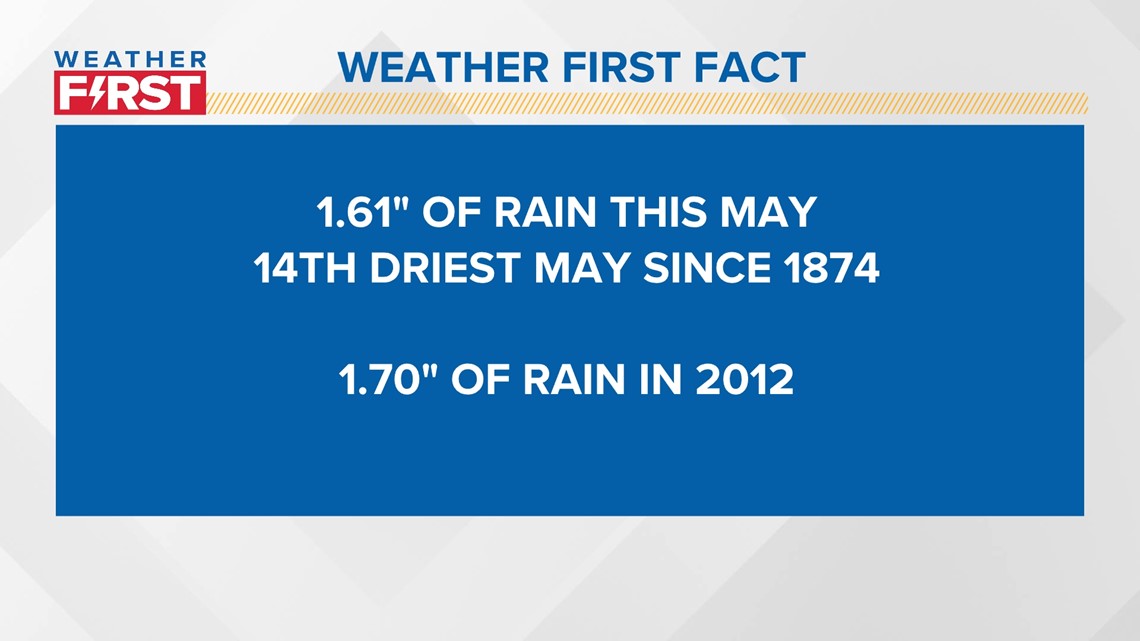 This year and 2012 had exceptionally dry months in May. This year was a touch drier to finish, with the noted 15 consecutive days of no measurable rainfall, while 2012 had only 0.20" for the last 2 weeks.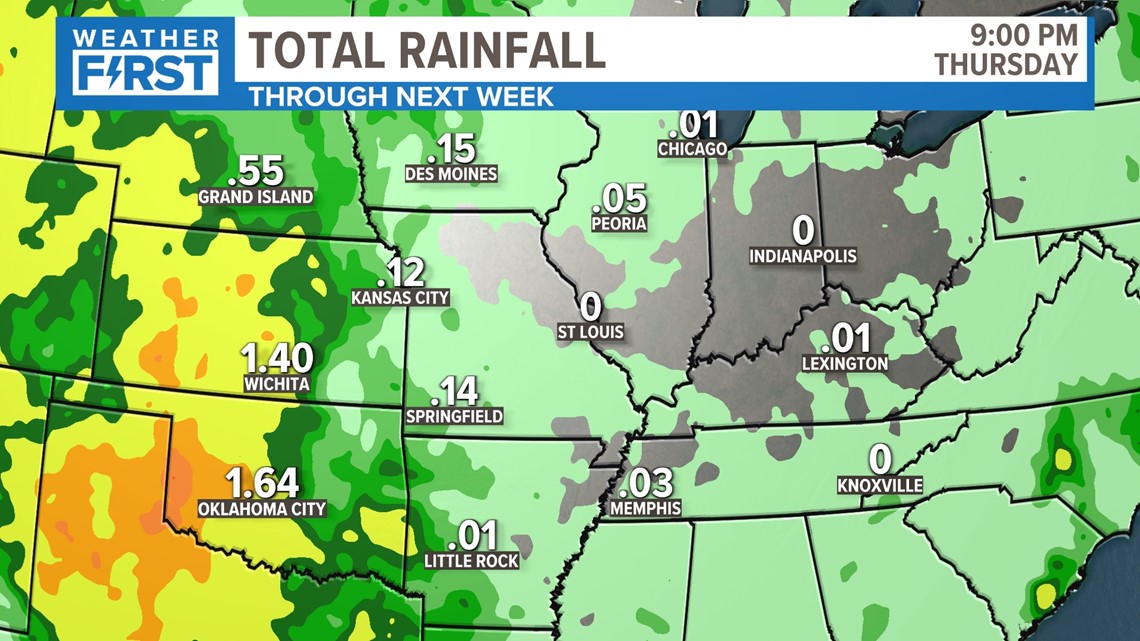 Does this mean 2023 will be exactly like 2012? Absolutely not. But it's interesting to compare the similarities of the two years, especially with the precipitation outlook for the next 7 days in our area. Widespread rain looks really tough to come by, so our drought looks to worsen and expand over the next couple of weeks.
On Wednesday, Missouri Governor Mike Parson signed an executive order declaring a drought alert for the state. The alert means Missouri's Drought Assessment Committee will meet next week to assess how state agencies can help those affected by the drought as part of the state's drought plan.