ST. LOUIS — Multiple waves of showers and thunderstorms with heavy rainfall are expected from late Thursday afternoon and through the entire weekend. We could see 1 inch to as much as 4 inches of rain.
Heavy rainfall developing over the same areas repeatedly may result in flash flooding.
A flash flood watch has been extended and has expanded to include St. Louis, St. Louis County, St. Charles County and Franklin County in Missouri and Madison County in Illinois. This also includes Gasconade, Warren, Lincoln and Pike counties in Missouri, and Greene, Jersey, Macoupin, and Montgomery counties in Illinois until 7 a.m. Saturday.
Download the free 5 On Your Side app to get the latest watches and warnings and track conditions live with our interactive radar. Use the links below to download now.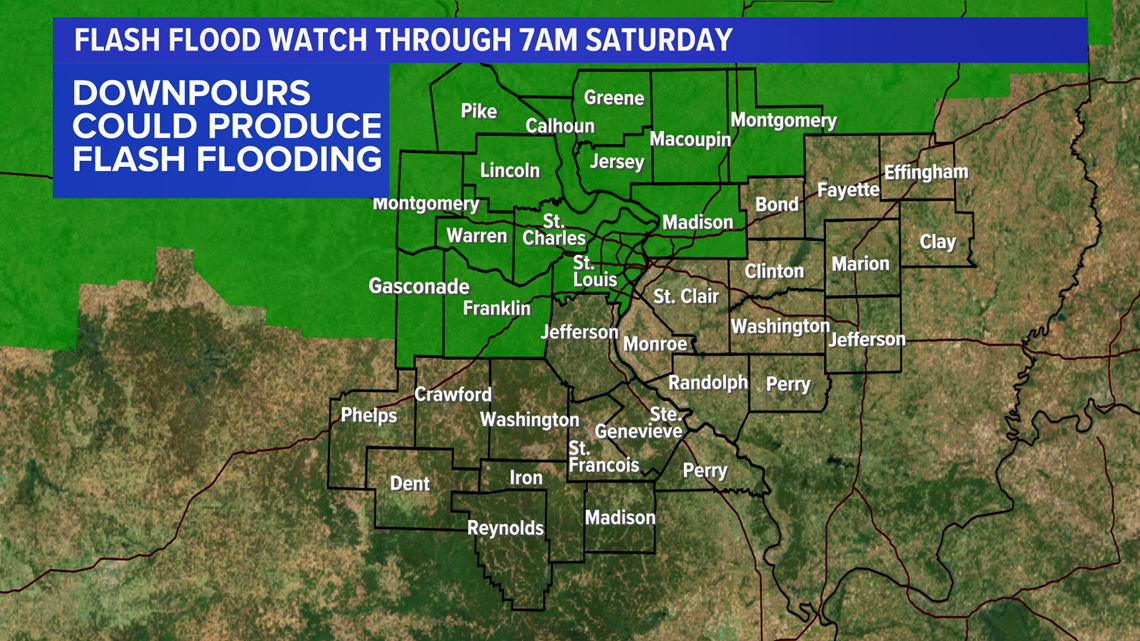 Severe weather is also a possibility. Damaging winds of 70 mph or greater and large hail the size of quarters or larger are possible. The tornado risk is low at this time, but it's not zero.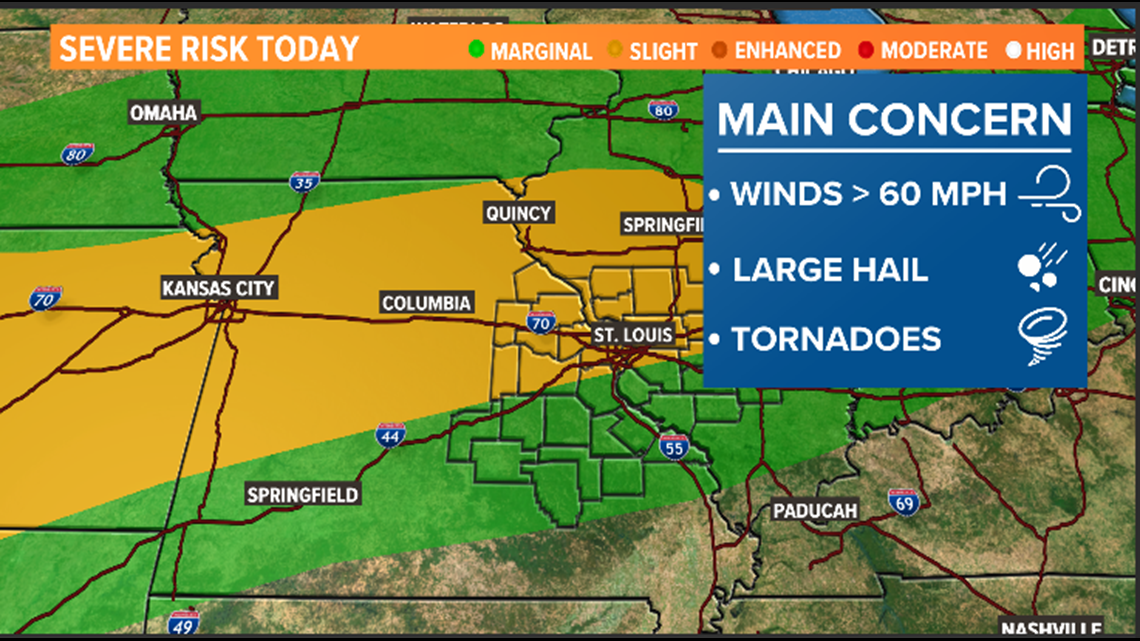 Never drive into floodwaters. Most flood fatalities occur in vehicles.
As the national weather service says, "Turn around, don't drown!"
Also, when thunder roars, go indoors. No place outside is safe when thunderstorms are in the area. Again, if you can hear thunder, you need to get inside and stay away from windows.
When there is a chance for severe weather, it's best to have several ways to receive weather warnings.