ST. LOUIS — After 14 days of 90 degree plus heat in St. Louis, a 112-year-old record is broken. The preliminary average temperature for the month was 77.9 degrees.
That breaks the old record of 77.4 degrees set back in 1897. Temperature records date back to the 1870s in St. Louis.
The unusually warm weather will continue for the first couple of days of October before the weather pattern changes allowing for more seasonable temperatures to return to the region.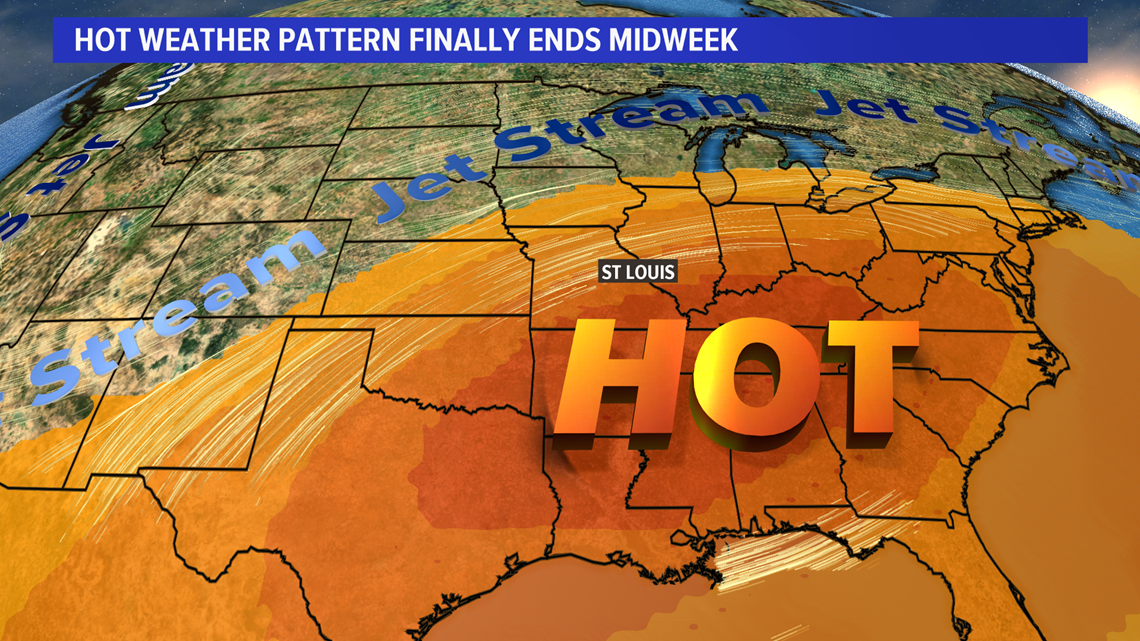 The expansive upper level ridge centered over Tennessee will break down allowing the jet stream to move a bit farther south. This will allow temperatures to drop back to near normal by Thursday into next week. It is highly unlikely we will see 90 degrees again in 2019 after Wednesday.
With the humidity and record highs in the lower 90s Tuesday, heat indices are expected to be in the middle 90s.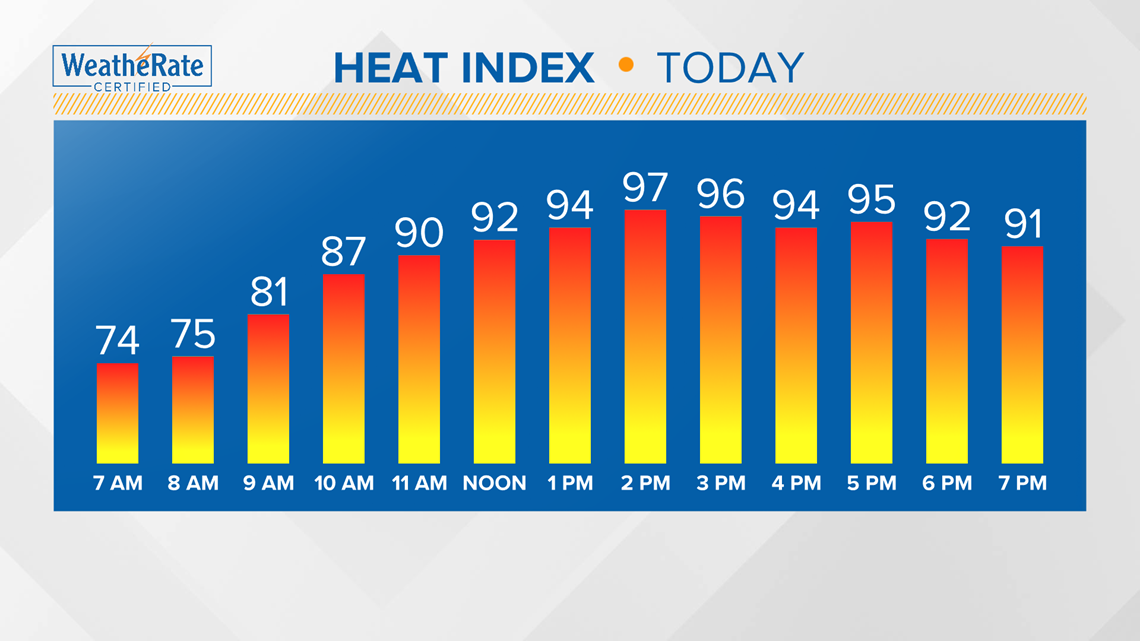 Even on Wednesday, the front will remain to our north until the wee hours Thursday morning allowing for one more 90 degree day.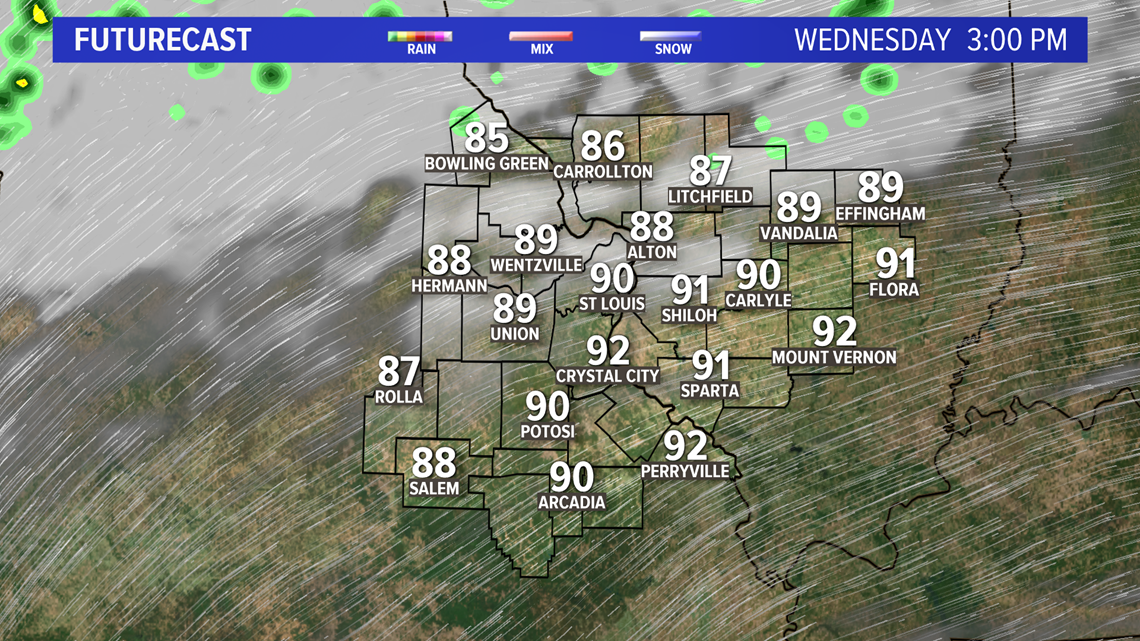 While a few showers are possible late Wednesday night into Thursday morning, rainfall is not expected to be heavy or widespread.
While the rain is expected to be light here, farther up river on both the Missouri and Mississippi Rivers, heavier rain over the past few days and more to come through Wednesday will result in minor flooding along the rivers.
Use the interactive map below to find the latest river observations and forecasts, and if you're having trouble viewing it, click here.


LOCAL NEWS