ST. LOUIS — We had another daily record rainfall set on Wednesday at St. Louis Lambert International Airport of 4.32 inches. The old record was 1.45 inches set in 1946.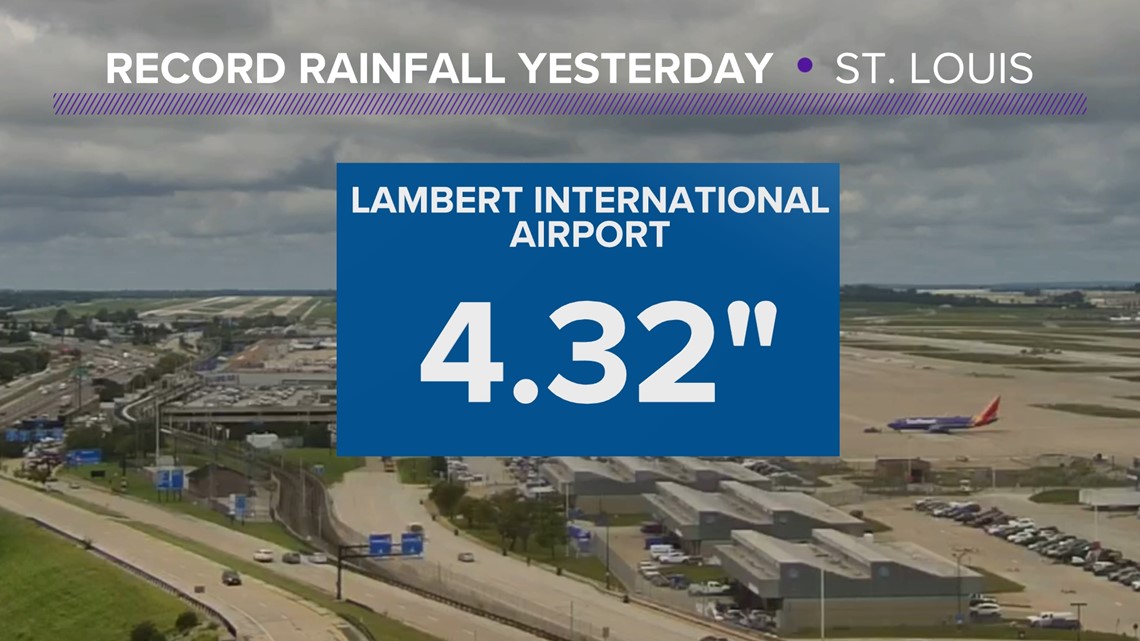 From July 24 through 9 a.m. Aug. 4, this 14-day stretch is now the wettest in St. Louis history with a total of 15 inches. Records started in 1874. Second place, not even close, is 5.68 inches.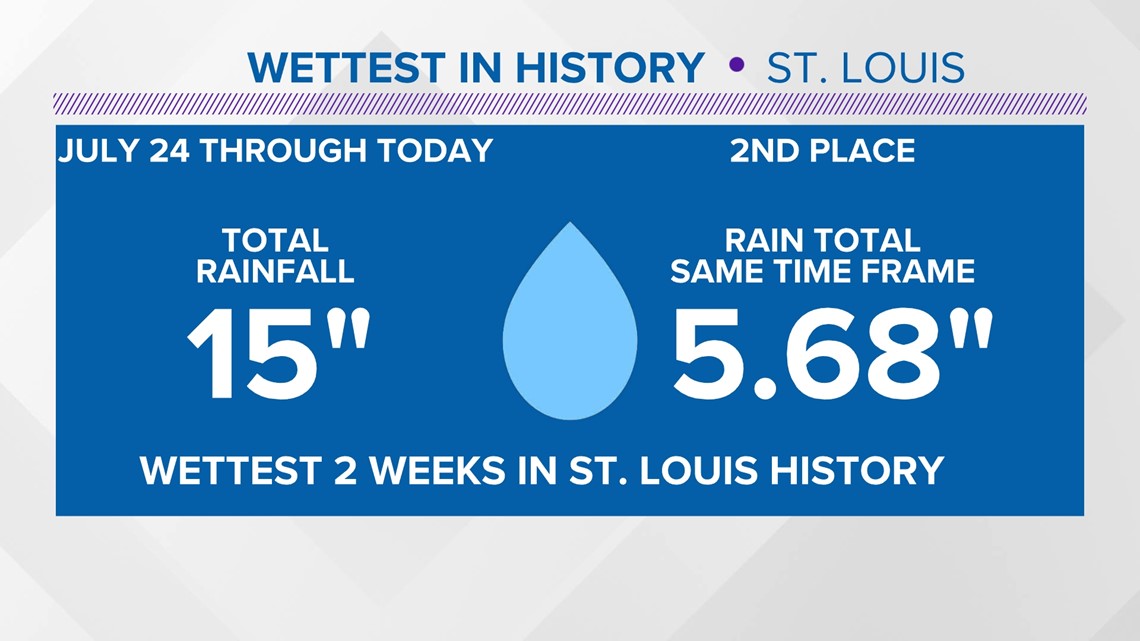 Our current extreme rain has ended. One to two inches of rain fell per hour in some of the bands of heavy rain and thunderstorms Wednesday night into Thursday morning. Below is what the radar looked like just after 7 a.m.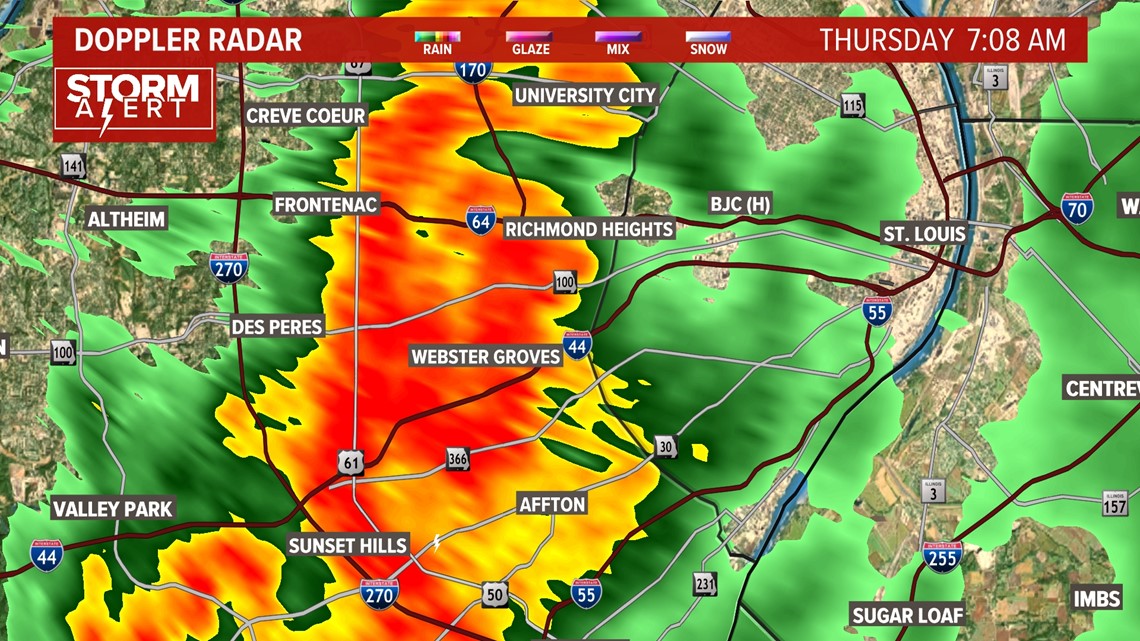 Below are the extreme rain totals from Wednesday night into Thursday morning.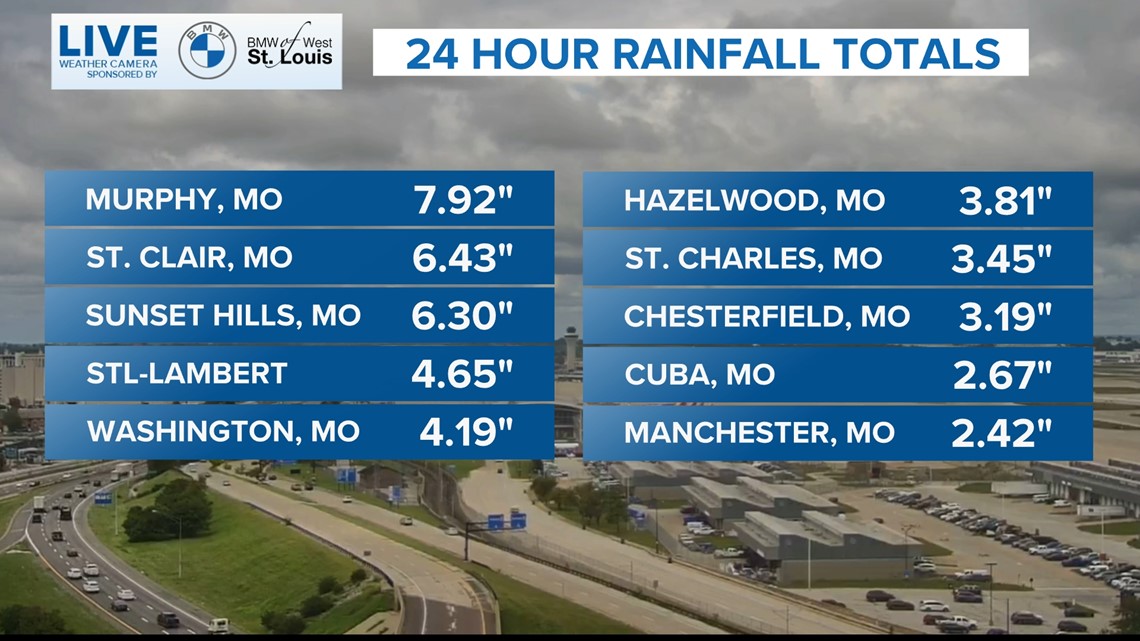 There are only spotty rain chances for Thursday evening, Friday afternoon and Sunday afternoon. Storm chances ramp back up again later Monday into Monday night.
Download the free 5 On Your Side app to get the latest watches and warnings and track conditions live with our interactive radar. Use the links below to download now.