WASHINGTON — A variety of severe weather that took hours to move through DC, Maryland and Virginia, caused destruction and made for dangerous conditions across parts of the region.
Two houses in Montgomery County, Maryland, caught fire Monday evening due to lightning strikes that hit houses, according to officials. One of the lightning strike fires was on the 24,800 block of Sweet Cherry Lane, the other was on Sycamore View Drive.
Pete Piringer with Montgomery County Fire and Rescue said the fire caused about $800,000 worth of damage. A family, including two adults and three kids, were displaced by the fire. All people in the home were able to get out of the home in time.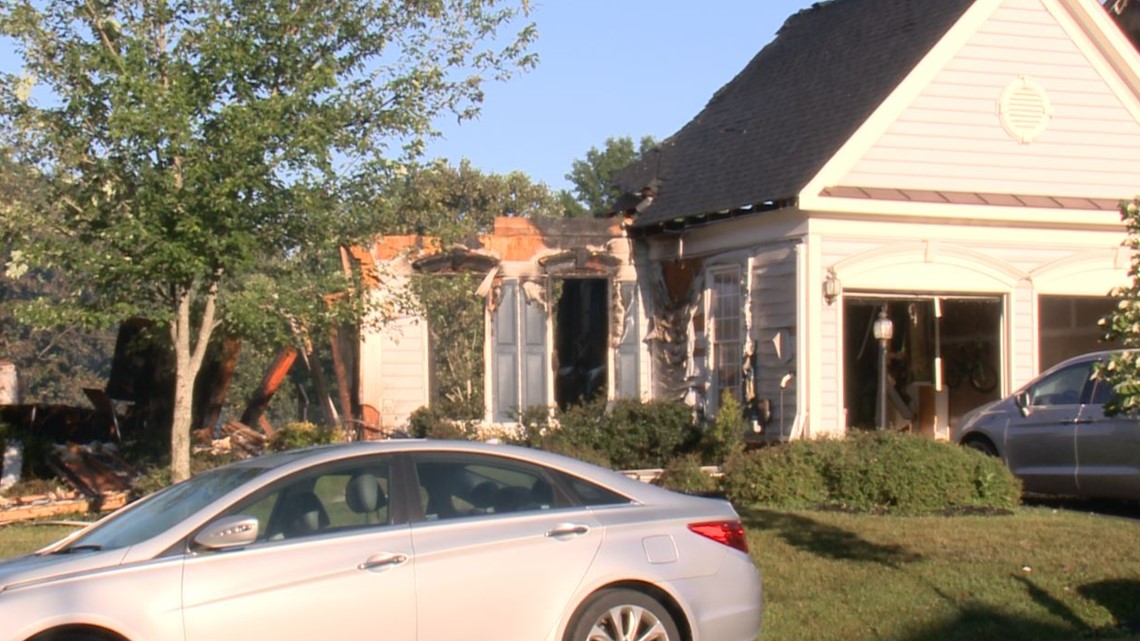 On the Maryland and D.C. border near Prince George's County, rescue crews had to help a driver whose vehicle was stuck in high water levels at Eastern Avenue and Addison Street, Northeast, according to D.C. Fire and EMS.
Around 5,000 customers lost power in the DMV due to severe storms Monday night, according to Dominion Energy, BGE, and Pepco.
Information of large trees falling also comes across through weather reports and updates to WUSA9's newsroom from weather services monitoring the activity.
A Flash Flood Warning was issued late for parts of the extended D.C. metro area, including southern Maryland and northern Virginia until around 1:45 a.m. Tuesday.
By Tuesday morning, rain had mostly tapered off, but there were a few lingering weather issues reported. A downed tree was reported on Park Road between Beach Dr. and Piney Branch Parkway. The tree has been cleared as of 9 a.m.
In Fairfax County, police reported trees down on Gallows Road and Innovation Park Drive in Falls Church, as well as on Parliment Drive and Southampton Drive in Springfield. They also say Woodburn Road and Spicewood Drive in Annandale is closed due to flooding as of 4 a.m. Tuesday.
Quick Forecast:
Overnight: Strong to severe storms, ending around 1 a.m. Low: 69.
Tuesday: Partly cloudy. breezy and pleasant, stray p.m. shower. High: 82.
Wednesday: Mostly sunny and beautiful. High: 80.
WUSA9 will continue to provide updates are more information comes into our newsroom.