ST. LOUIS — Halloween will definitely be chilly, but snow? No, the flake icon that popped up on apps last Friday was a bit dramatic.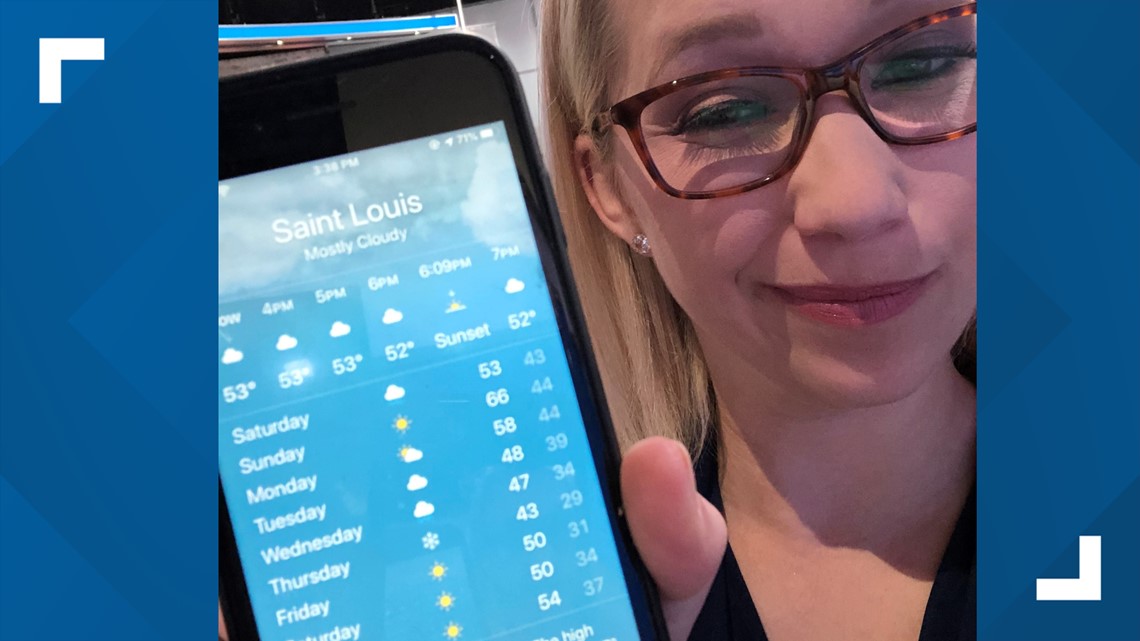 Yes, it will be very cold as the rain exits on Thursday. Early trick-or-treaters may come across a brisk shower but not a snow shower. Rain should exit the St. Louis Metro area by about 6 p.m.
The 5 On Your Side weather team expects this rain to get out of the way by normal trick or treat time. Plan for bundled up Halloween costumes. It will be breezy and cool with temperatures in the 30s.
Get the 5 On Your Side app for live radar (which can zoom in right down to your trick or treat neighborhood), weather alerts and hourly forecasts. Click the links below to download our free apps.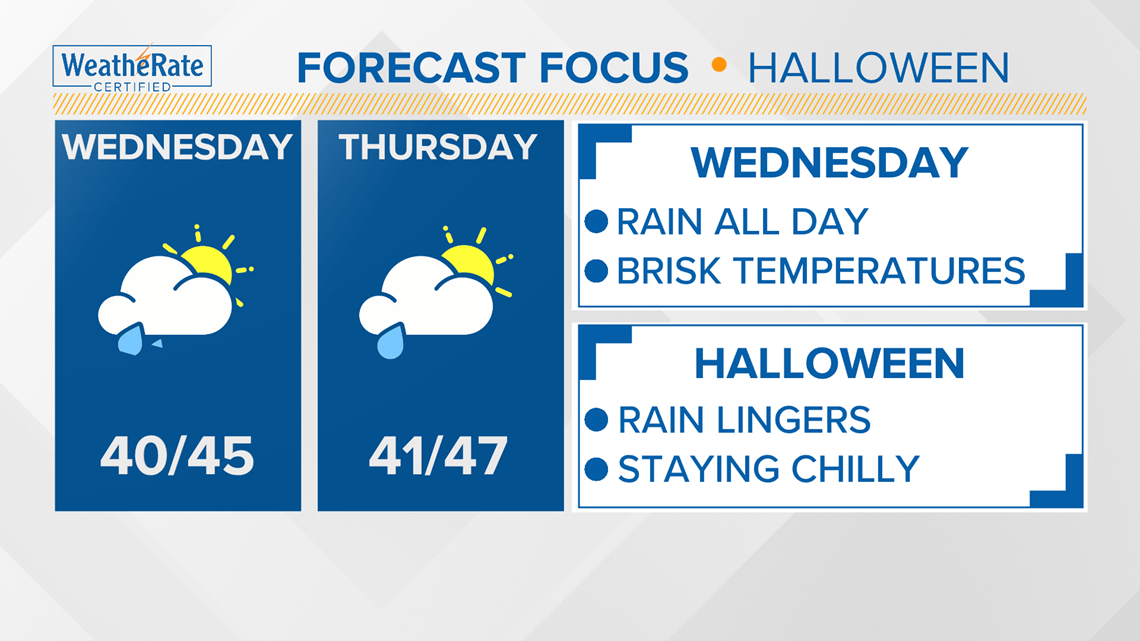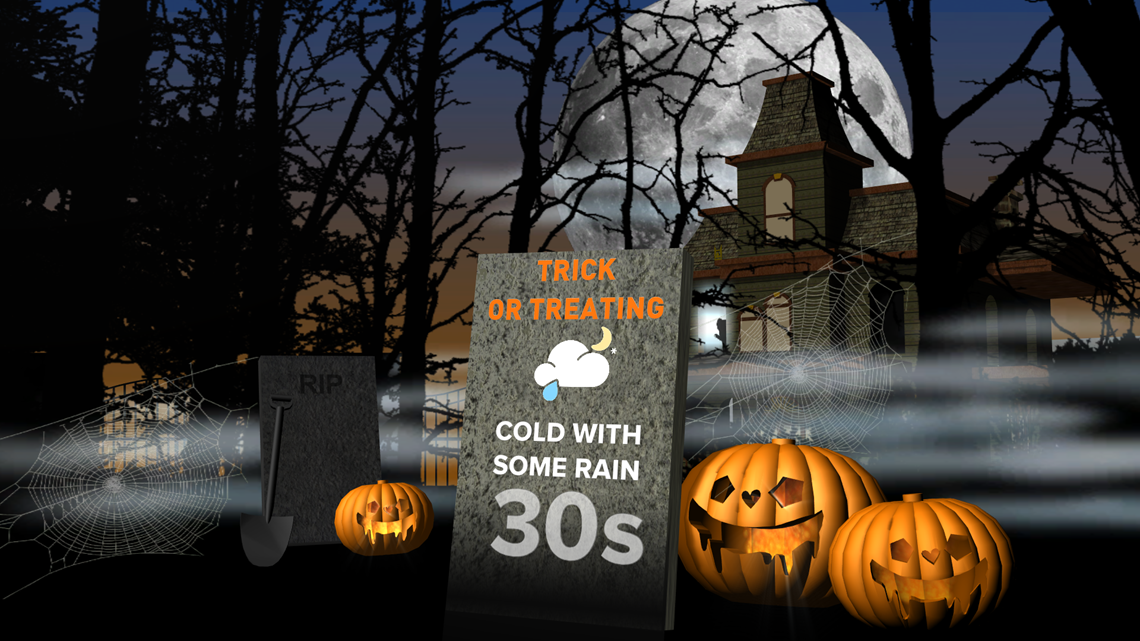 More Halloween headlines: