ST. LOUIS — More dangerous weather is expected to take aim on the Bi-State area Saturday evening. A SEVERE T-STORM WATCH is in effect until 10pm south and east of St. Louis.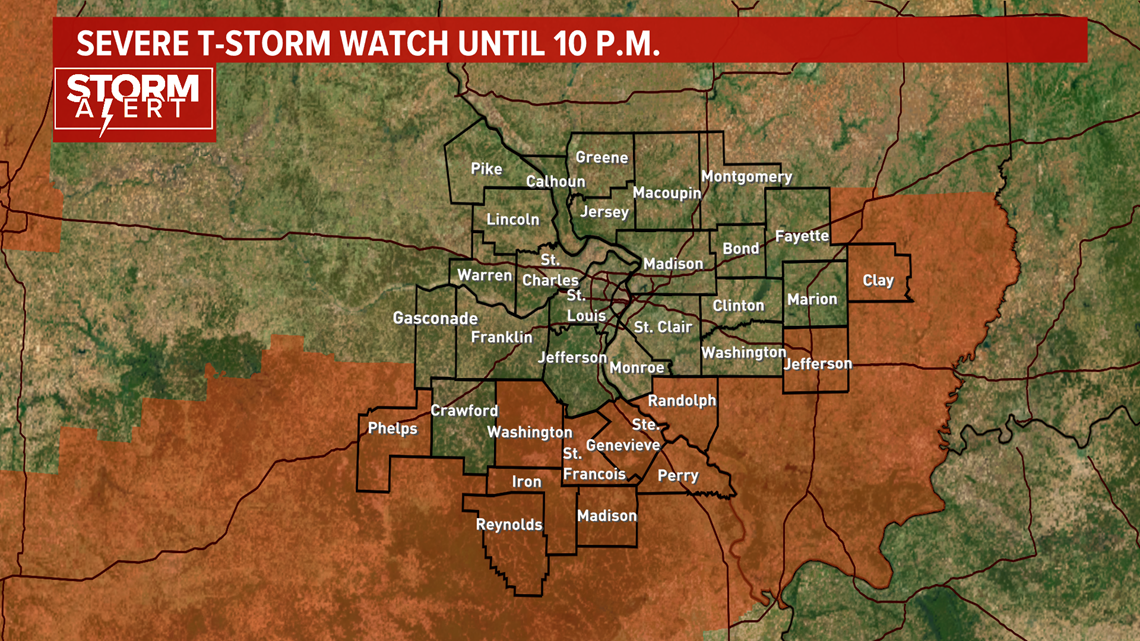 That same storm system brought heavy rain and hail the size of golf balls into the western portion of St. Louis County at around 9:15 Friday evening. The storm was moving south as it dropped large hail. St. Louis and St. Louis County were under a severe thunderstorm warning with the storm.
The hail core of the storm remained along Interstate 270 in Creve Coeur, Frontenac and Des Peres.
STL-Lambert had a wind gust clocked at 70 mph and Scott AFB had one gust to 71mph in the overnight storms. Tree damage is very common around the St. Louis area.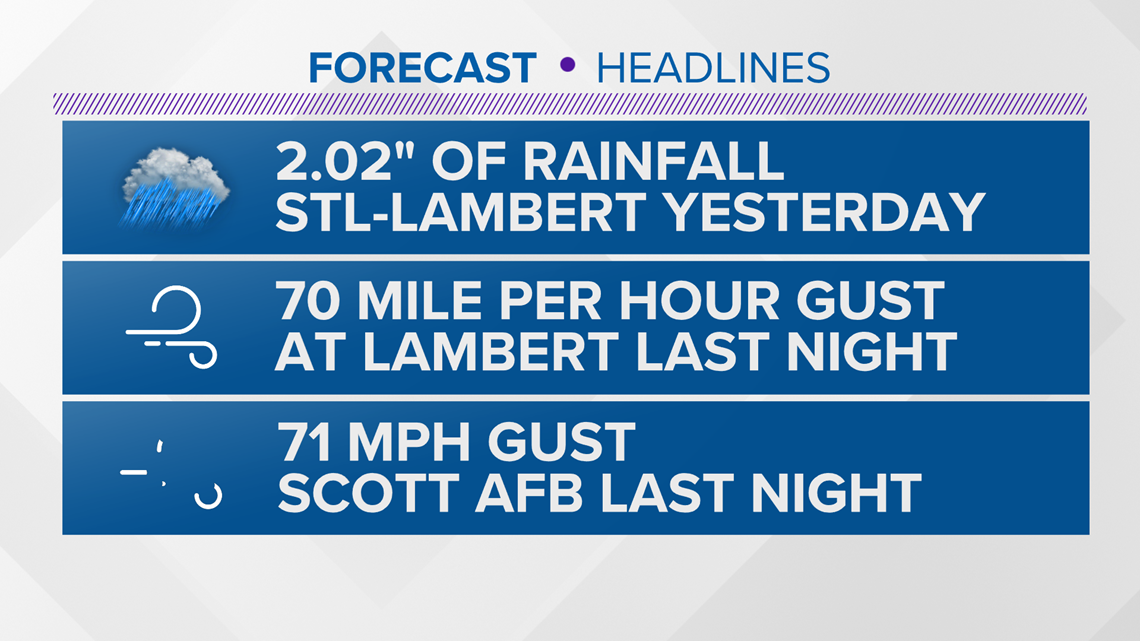 Rainfall has been extreme in some cases. Parts of St. Charles county has had over 5" of rainfall from Friday & Saturday's storms.
Some areas saw as much as eight-tenths of an inch of rain in less than an hour, which could cause small stream flooding.
A FLASH FLOOD WATCH continues for the entire area until 7am Sunday morning.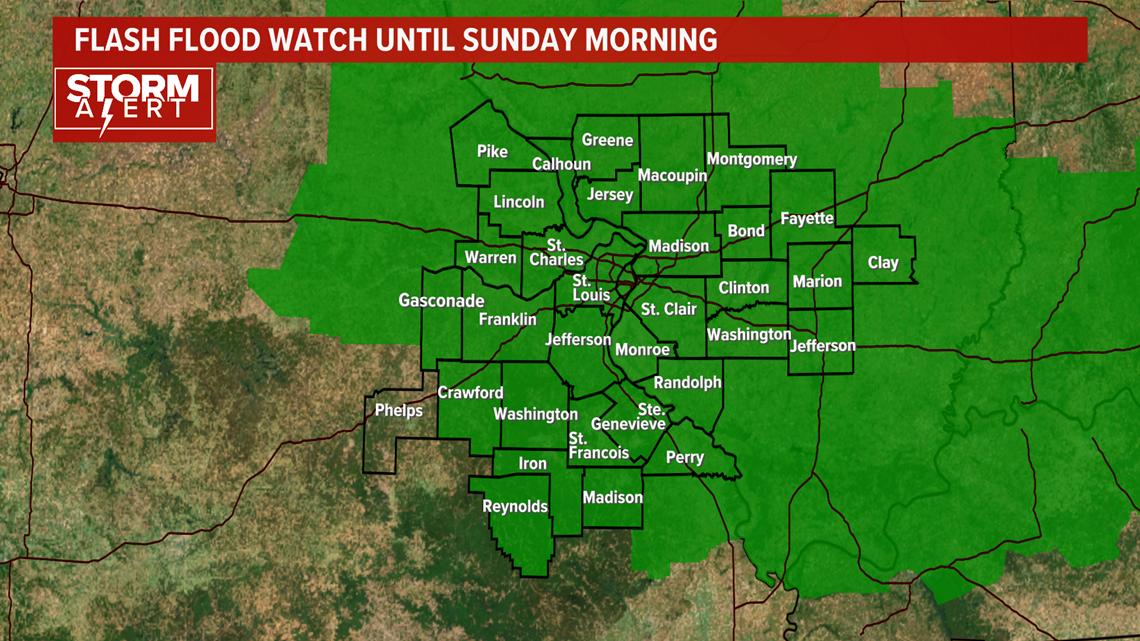 Download the free 5 On Your Side app to get the latest watches and warnings and track conditions live with our interactive radar. Use the links below to download now.
The greatest threat of severe weather Saturday will be south of I-70.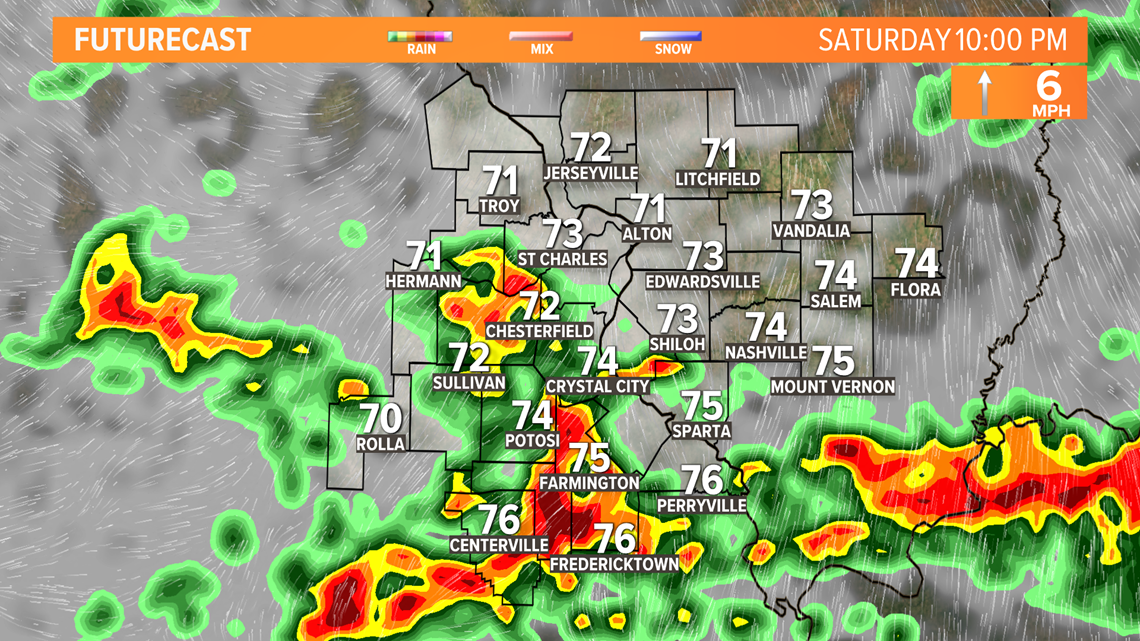 Saturday night into Sunday morning, the potential of another 1-2 inches of rainfall is expected. The system will push eastward on Sunday, so only a few lingering showers are expected, but severe weather is not in the forecast for Sunday. Weekend rainfall totals could top out anywhere from 1-3 inches with the heaviest rain expected to fall in the overnight hours.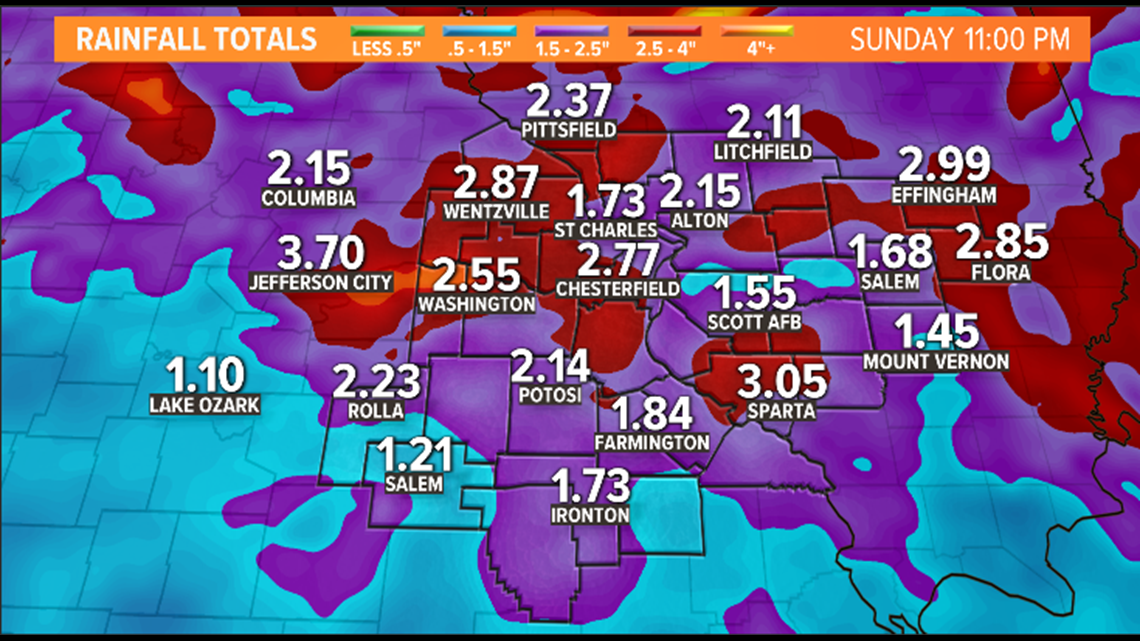 Remember, if you ever come across a flooded roadway, never attempt to drive through the road. Turn around, don't drown!