ST. LOUIS — It's been a cold start to the week, with temperatures struggling to get to 40 for a good majority of the last couple days. Despite this late season cold air, we really haven't seen it line up with any moisture and therefore, snowfall chances.
We don't particularly expect that to change much with this storm. It's largely a warmer storm with very cold air behind it. We'll start off dry early Thursday, but scattered showers will be around early in the day. Temperatures start off in the upper 50s, but more steady rain will settle in later on.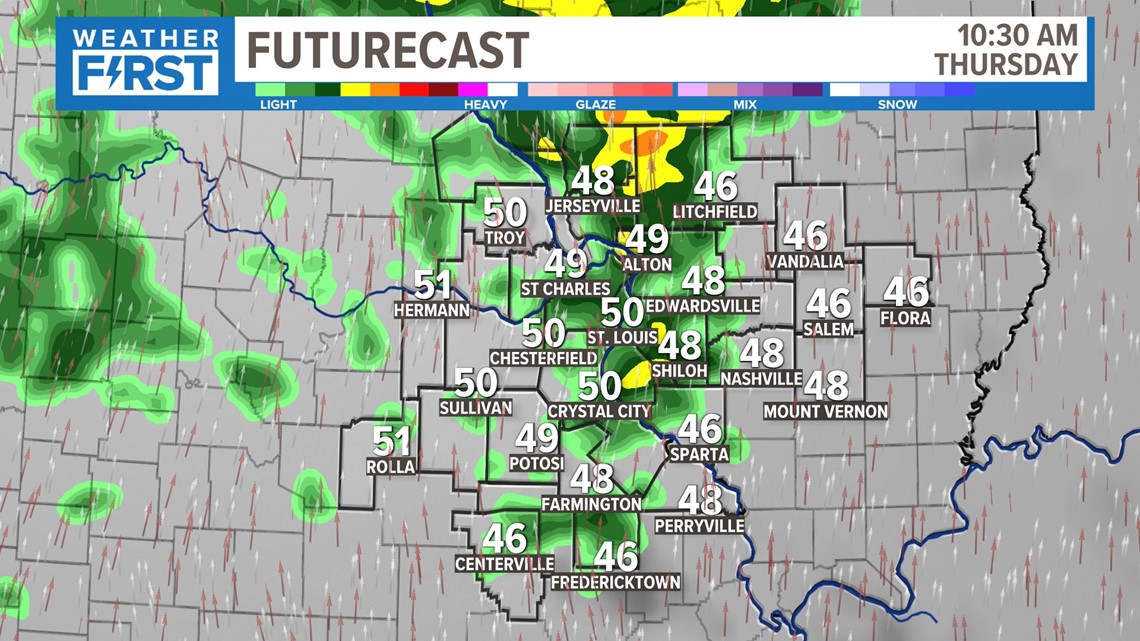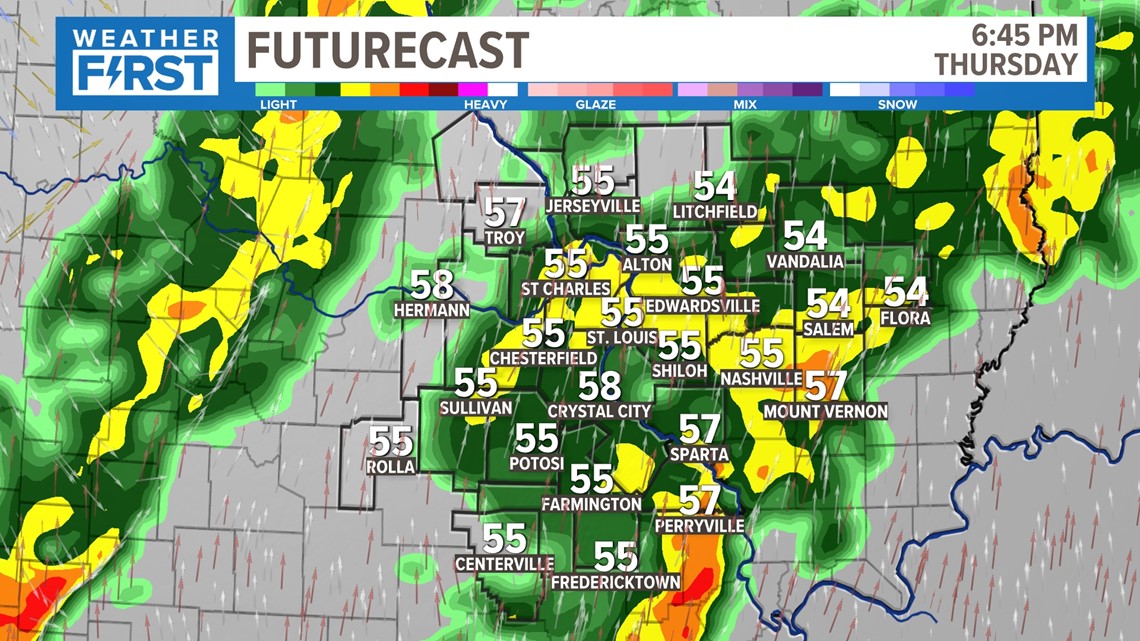 As temperatures remain mild, we'll expect a more steady rain in the afternoon and evening. While there will be breaks, this will be more of a widespread rain than we got in the first part of the day.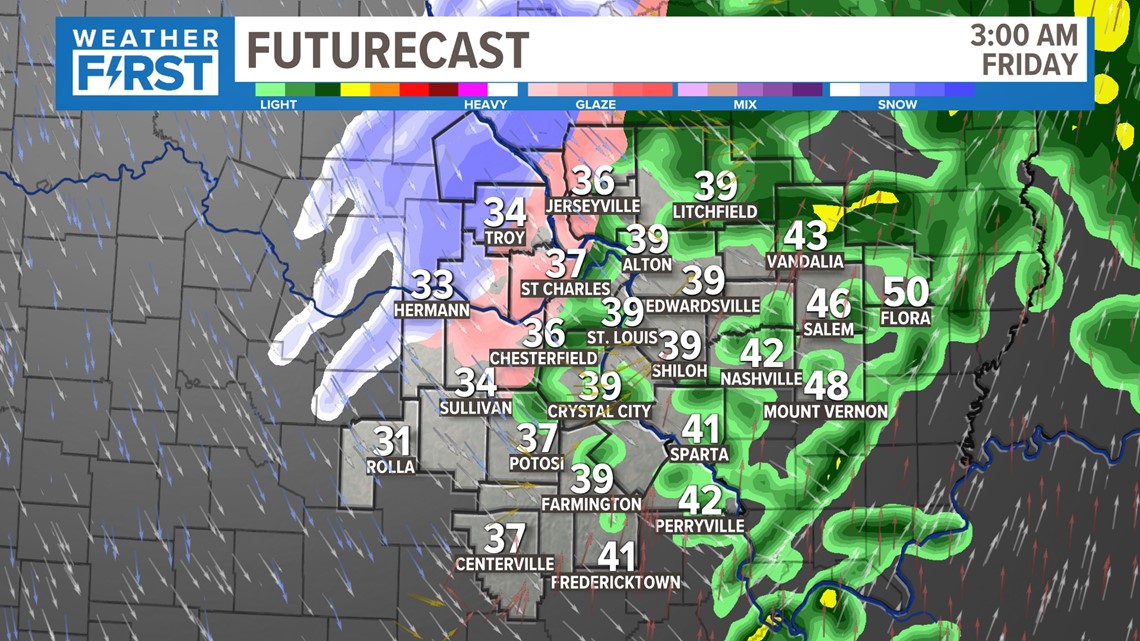 As temperatures continue to fall, we'll have more of that wintry mix that we've been so accustomed to recently. As has been the case recently, ground temperatures are too warm and the air temperatures will be above freezing at this time anyway.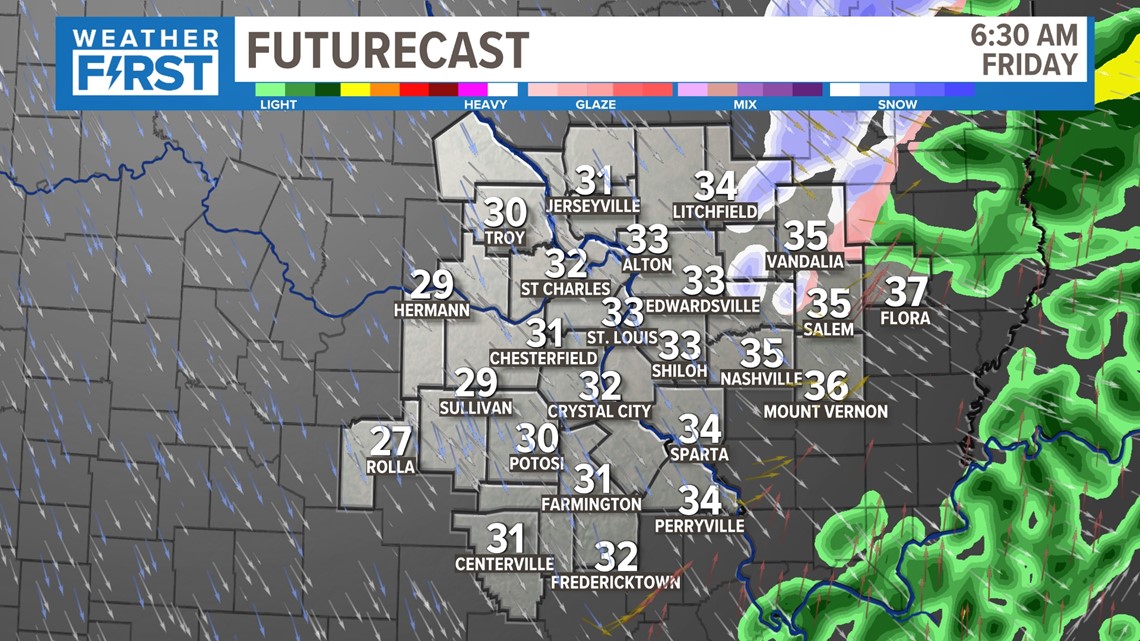 As we all finally reach the freezing mark, most of our precipitation is coming to a close completely. A few flurries may fly early, but we're just much colder on Friday as the wind shifts to the northwest.
Temperatures will go from somewhere around 60 in the afternoon Thursday and gradually fall overnight. The cold front settles in around midnight and the transition to a few flakes of snow may occur after 2 a.m. As noted above, temperatures should remain above freezing so this won't cause much of an issue.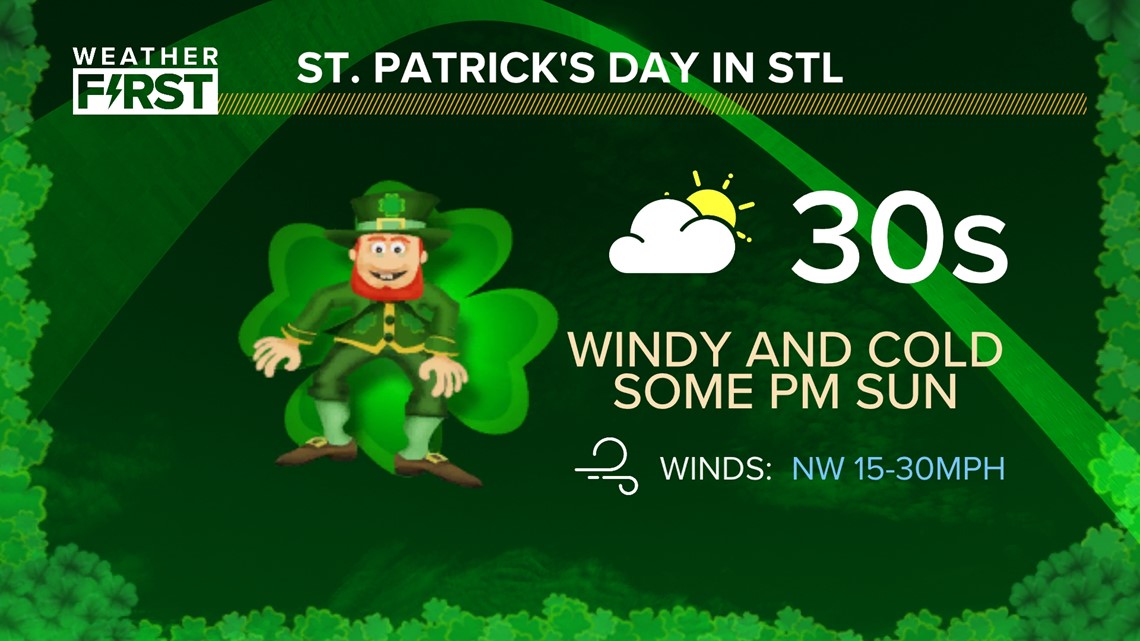 The early flakes won't likely hang around for preparation of the Dogtown parade, as they will move out quickly. A northwest wind should make temperatures in the mid 30s feel like the 20s. Bundle up!