ST. LOUIS — The month of March has been relatively warm. After seeing low temperatures the first two mornings of the month in the 20s, we have tended to skew well above average. For the month, we are running about six degrees above average and that has resulted in very little chance for wintry precipitation
While historically March in St. Louis has brought us some major snowstorms, this year, something a bit different. There hasn't been a flake of snow recorded in St. Louis this year. At least in 2020, we had a trace.
There are only six years since records have been kept for St. Louis that have recorded no snow. The last time that happened was more than 80 years ago in 1938.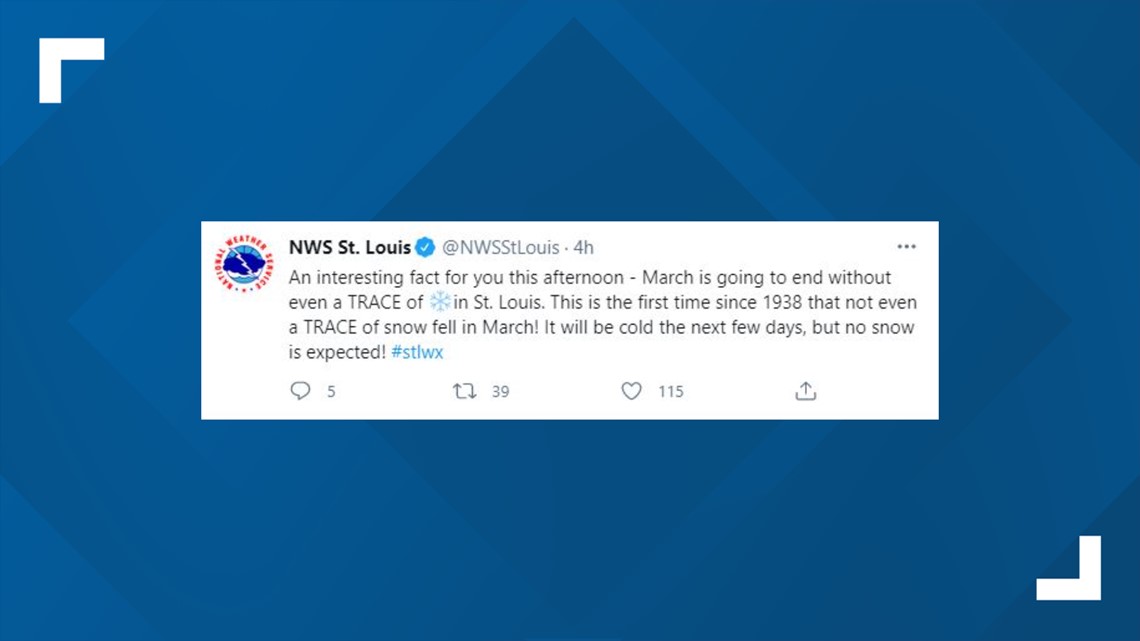 Download the free 5 On Your Side app to get the latest watches and warnings and track conditions live with our interactive radar. Use the links below to download now.
Even though colder air is poised to move into the area for the final day of the month, it doesn't look like the opportunity to see even a flake of snow is there.
While snowflakes are not expected, another hard freeze is likely by April 1 with temperatures dropping back into the 20s. Widespread frost will wait until Friday morning when the winds die down. That may be the last freeze of the season across the St. Louis area.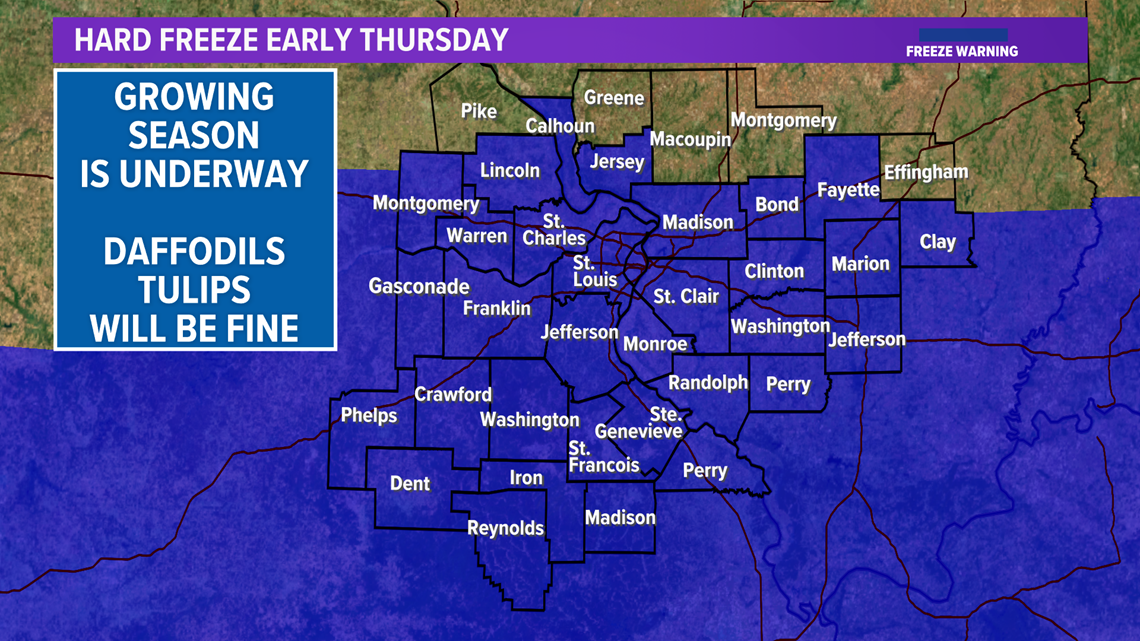 Since the growing season is now underway, the National Weather Service has issued a freeze warning for much of the area for Thursday morning and may issue one for Friday morning.
Trends show warmer weather returning over the weekend and the odds of another frost or freeze are greatly reduced due to this trend.