ST. LOUIS — Two more rounds of winter weather are expected in the St. Louis area starting late Tuesday night.
The first round of light snow is expected to develop in the eastern Ozarks before midnight. The snow will spread into the St. Louis area right in time for the morning rush.
Temperatures Tuesday night will be in the upper 20s. So, as the snow falls late Tuesday into Wednesday, look for some slick spots. The first round of light snow is expected to taper off by late Wednesday morning in most areas.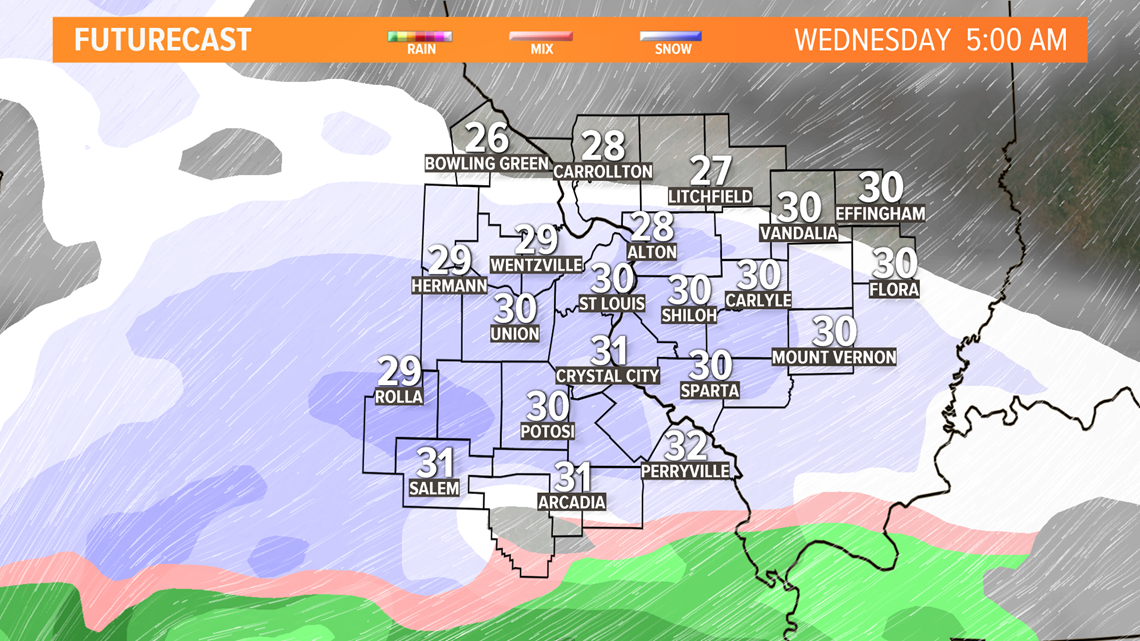 A second round of scattered light snow showers will likely develop during the rest of the day on Wednesday. High temperatures will be cold, reaching the low- to mid-30s.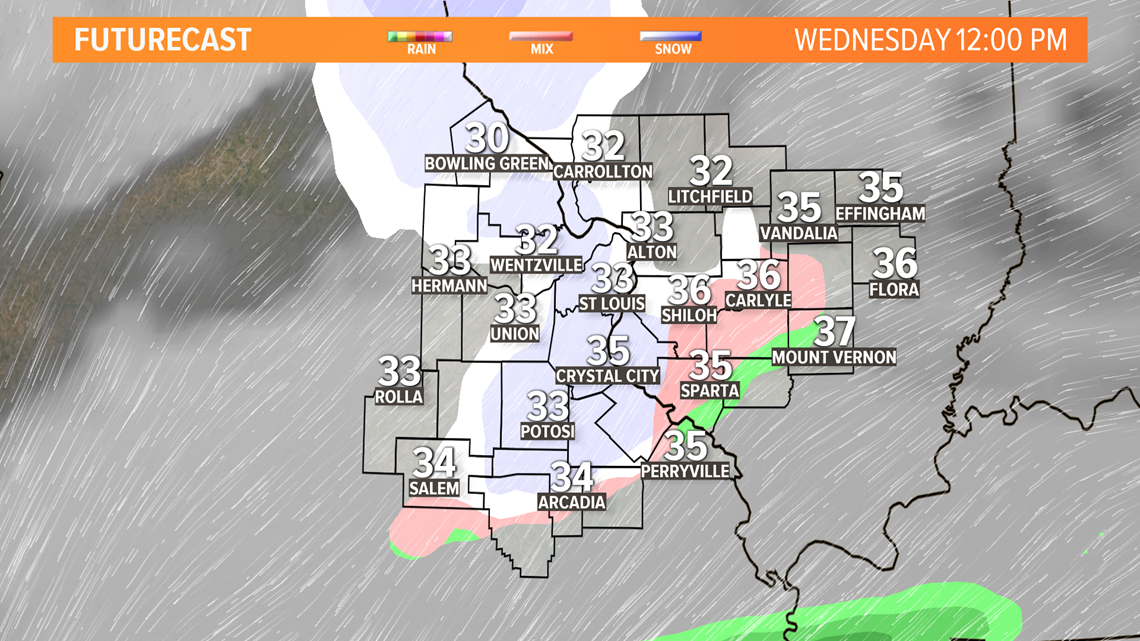 All of the light scattered snow showers that develop in the afternoon on Wednesday will likely push east of the metro by the evening rush.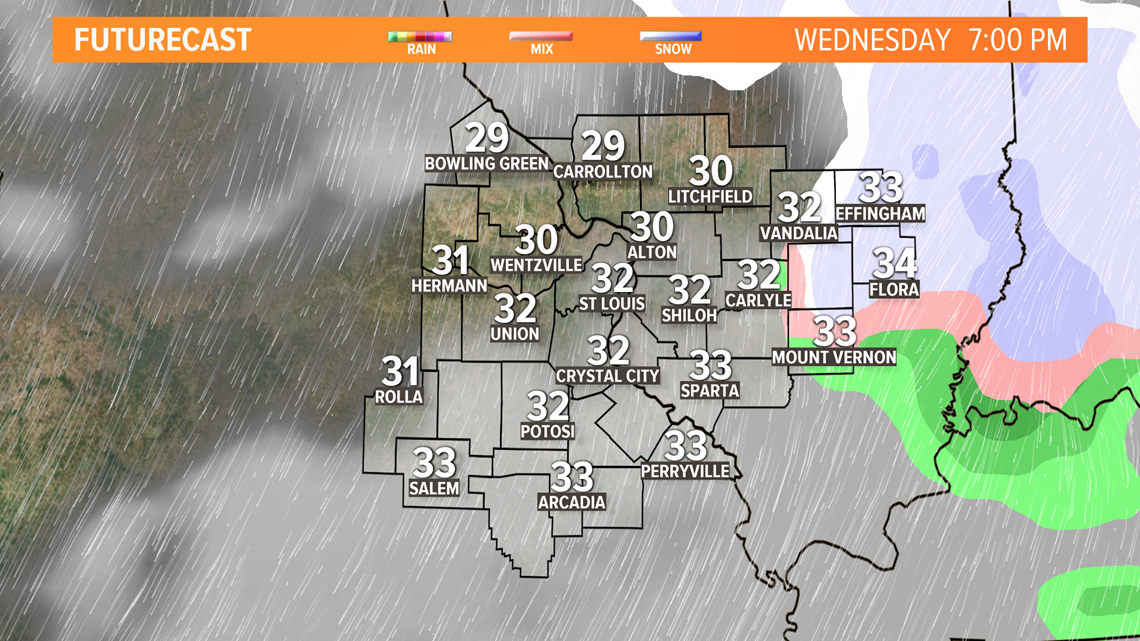 Don't expect a lot of accumulation. Most areas in the bi-state will see less than 1 inch of snow. The eastern Ozarks from Rolla and Salem to Potosi may see 1 to 2 inches of snow.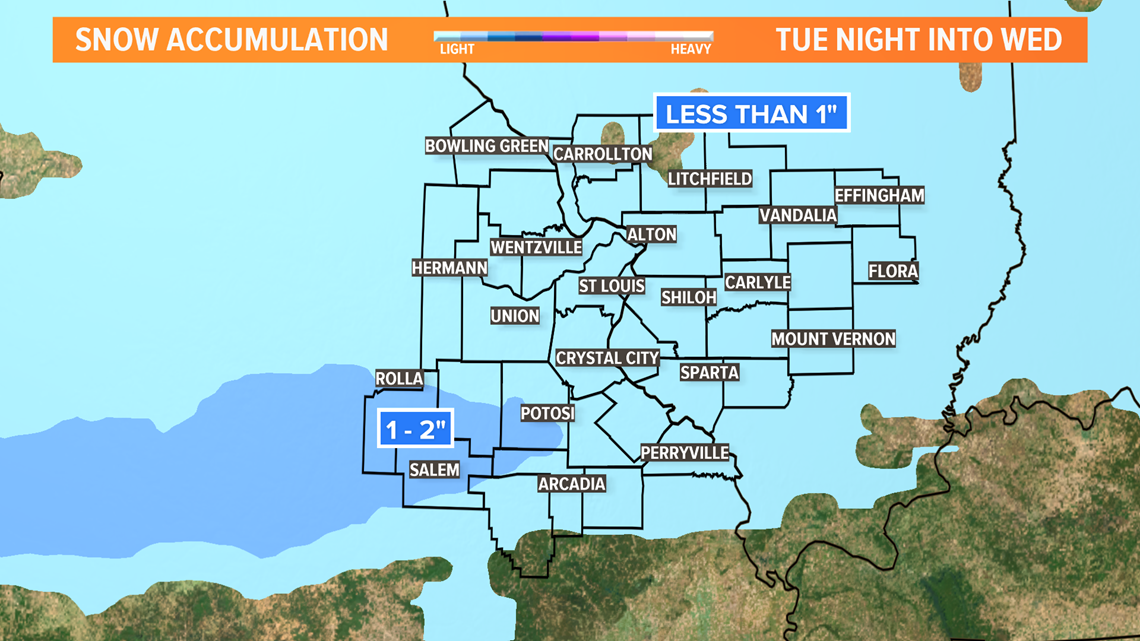 A winter weather advisory has been issued for parts of the area just south and southwest of St. Louis.