ST. LOUIS — A winter storm moved through Missouri and Illinois on Monday and brought several inches of snow to the St. Louis area.
Here are the highest snow totals, according to the National Weather Service:
Kell, Illinois 11.9 inches
Freeburg, Illinois 9.5 inches
Belleville, Illinois 9 inches
Collinsville, Illinois 8.5 inches
Fenton 8.5 inches
Pevely 8 inches
Arnold 7.8 inches
Waterloo, Illinois 7.5 inches
Maryland Heights 6.8 inches
St. Louis Lambert International Airport 7 inches
Cottleville 6 inches
Ferguson 5.9 inches
Maplewood 5.5 inches
Eureka 5 inches
The National Weather Service office in St. Louis also released the snowfall totals in the graphic below: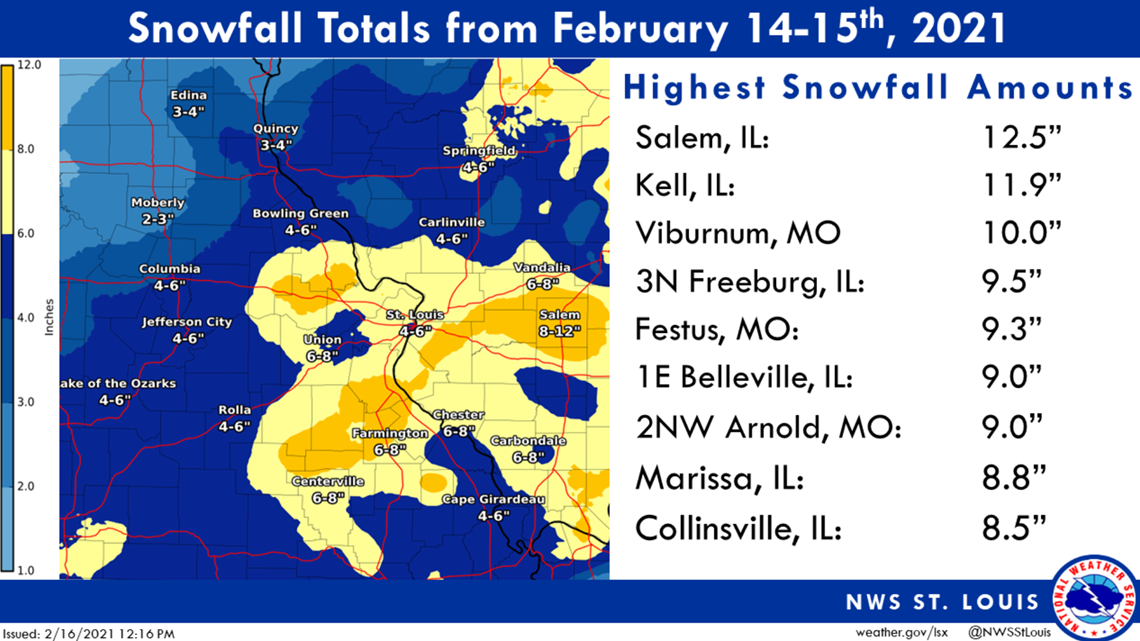 Although the snow is done falling for now, brutal cold continues through Tuesday morning. With snow on the ground, morning temperatures will be around zero in many areas the next couple of mornings with wind chills below zero.
More snow is on the way for the St. Louis area on Wednesday but will be much lower amounts than we saw on Monday.
Here are some tips to keep you, your family and your home safe during these brutally cold conditions.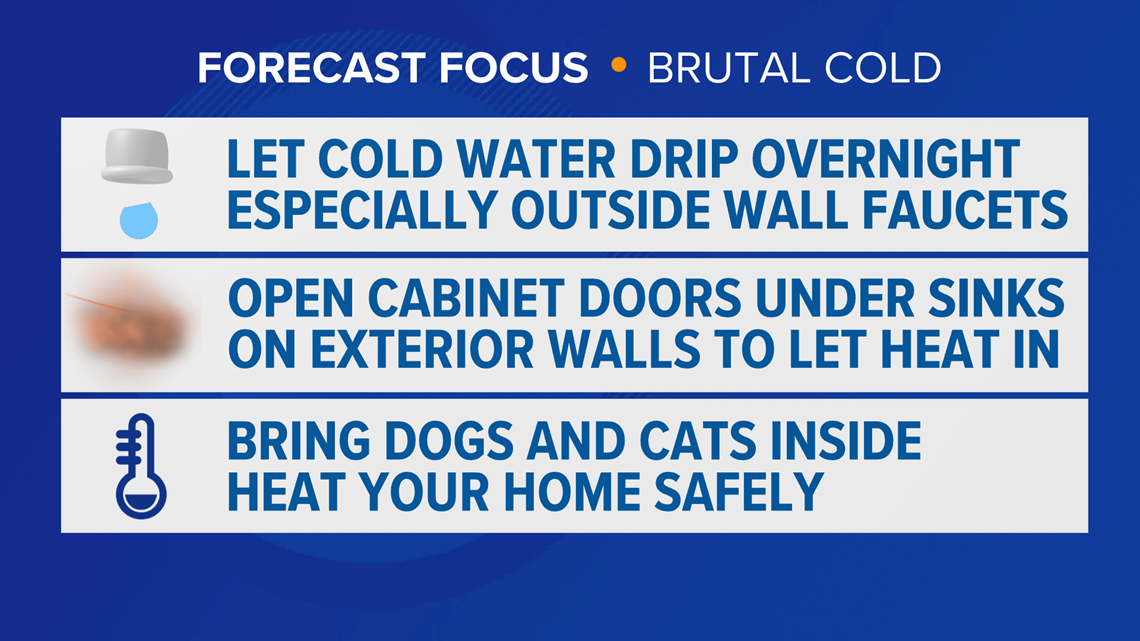 Snow in St. Louis Feb. 15-19, 2021
Weather latest: