ST. LOUIS — A strong weather disturbance is moving in from southwest Missouri and will cause additional thunderstorm development during the rest of the afternoon into the early evening across southern Missouri and southern Illinois.
As of 7 p.m., the only remaining tornado warning was in Clay County.
A tornado watch was issued for counties in the St. Louis region including St. Charles, St. Louis County, St. Louis City, and St. Clair County. It expires at 11 p.m.
A tornado watch has been issued for southern Missouri, just south of St. Louis. The watch includes Jefferson, Franklin and Gasconade counties and points to the south. It goes through 7 p.m.
The National Weather Service has reported possible debris on the radar in the area of Ladue, Kirkwood and Olivette. St. Louis County EMA said they have received reports of trees and wires down around the county.
The Kirkwood fire chief said they had about six reports of wires down in the area.
There are more than 23,000 customers without power in Missouri and Illinois according to the Ameren outage map.
At around 5:30, water covered Interstate 55 at Loughborough Avenue in south St. Louis. Do not drive through floodwaters, turn around, don't drown.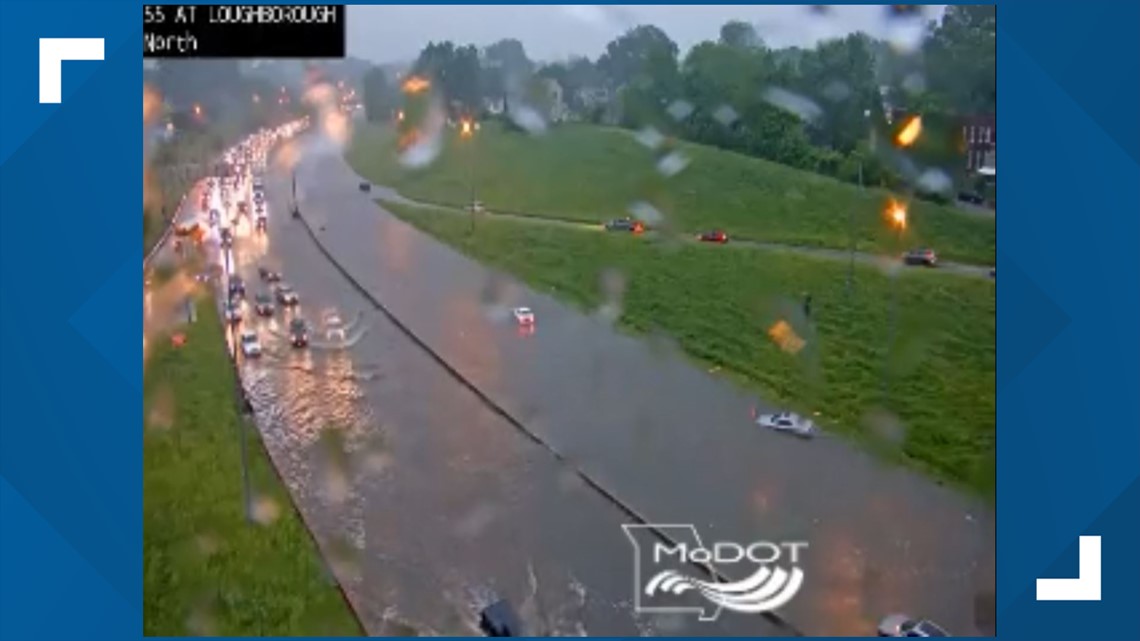 The earlier cluster of showers and thunderstorms moved through the metro area with some hail and wind gusts as high as 60 mph. Those storms have pushed away and now we wait for the next round
Download the free 5 On Your Side app to get the latest watches and warnings and track conditions live with our interactive radar. Use the links below to download now.
The next wave will come in the late afternoon and into the evening. The weather map below shows the potential location of the second cluster of storms expected to develop during the afternoon hours.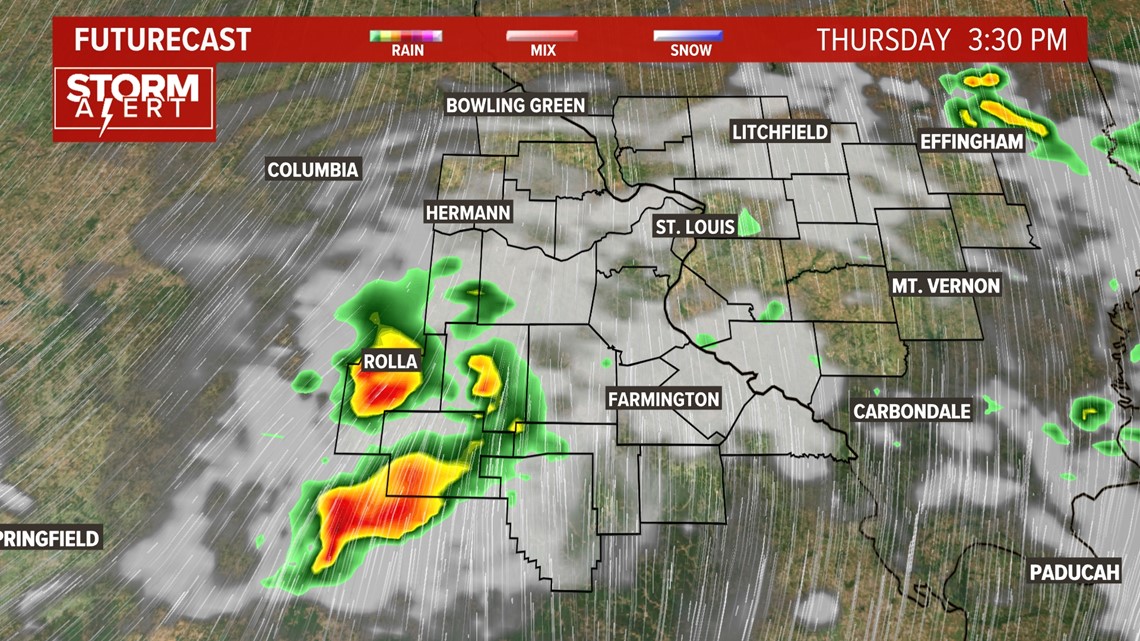 The graphic below shows the potential location of the second wave or cluster of thunderstorms at 5 p.m., as the evening rush gets underway.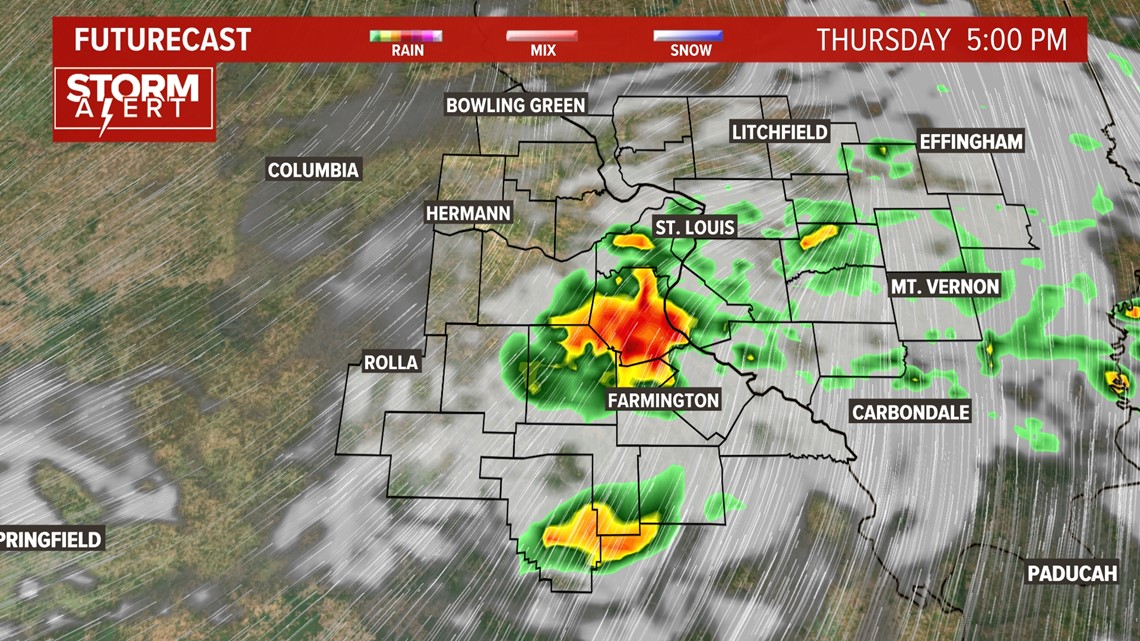 By 8 p.m., the storms are moving out of our counties in Illinois.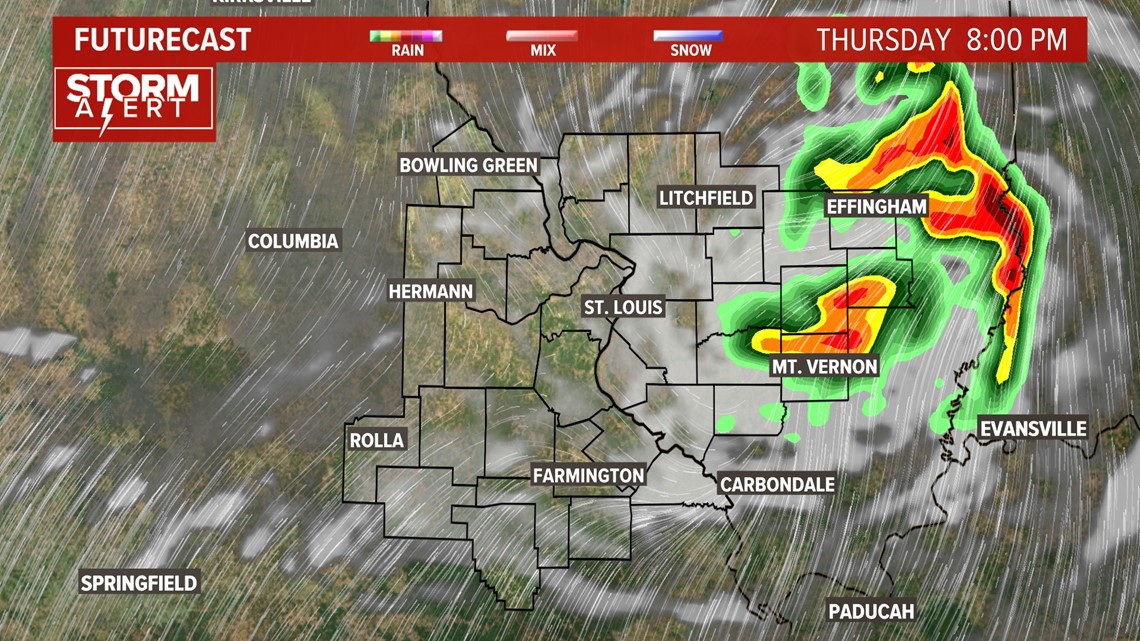 Friday looks dry, breezy, hot and humid with highs around 90 degrees. It looks like a dry day, then overnight Friday into Saturday showers and storms return.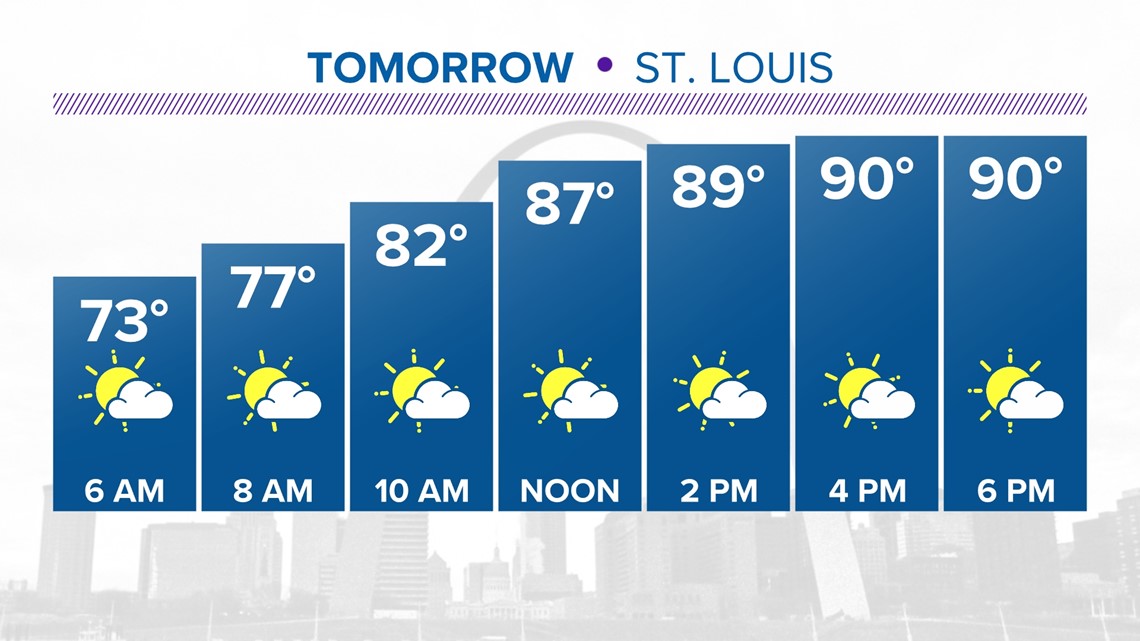 The graphic below shows the severe weather risk for overnight Friday into Saturday.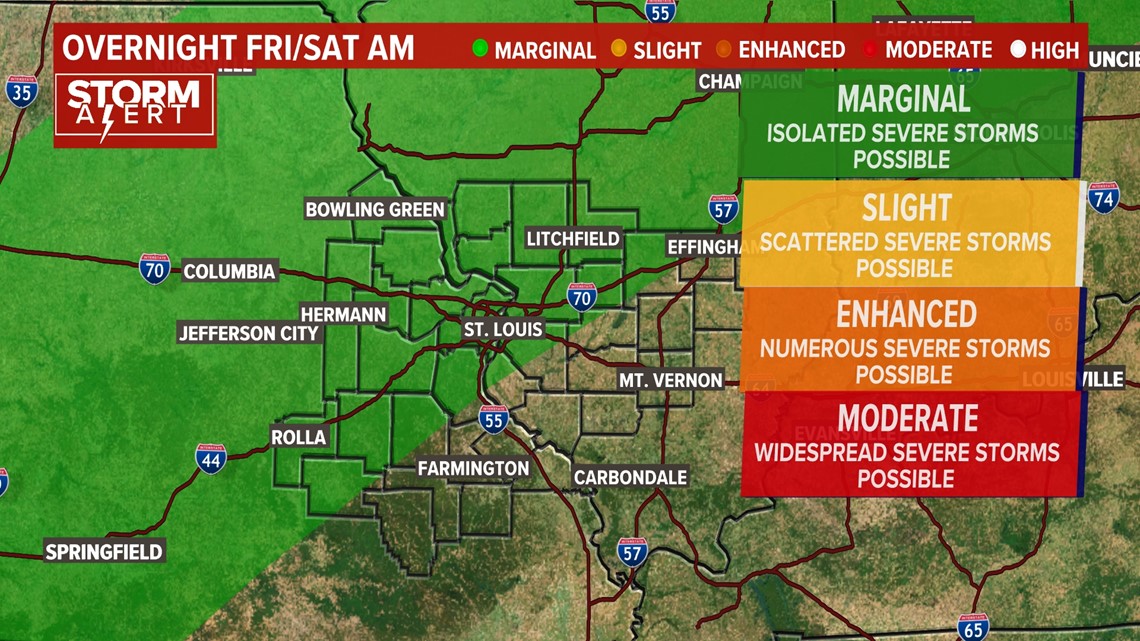 Saturday, more waves of showers and thunderstorms are likely. Highs will be in the 80s, and it will be humid. Some of the storms have the potential of becoming severe.