ST. LOUIS — Tuesday, Feb. 28, marks the final day of winter.
However, the St. Louis area will still have chances for snow and more cold air before we fully transition to springtime. But from a statistical standpoint, the final day of winter ends with the month of February. We are still around three weeks away from the equinox.
Click here for the latest forecast from 5 On Your Side.
Download the free 5 On Your Side app to get the latest watches and warnings and track conditions live with our interactive radar. Use the links below to download now.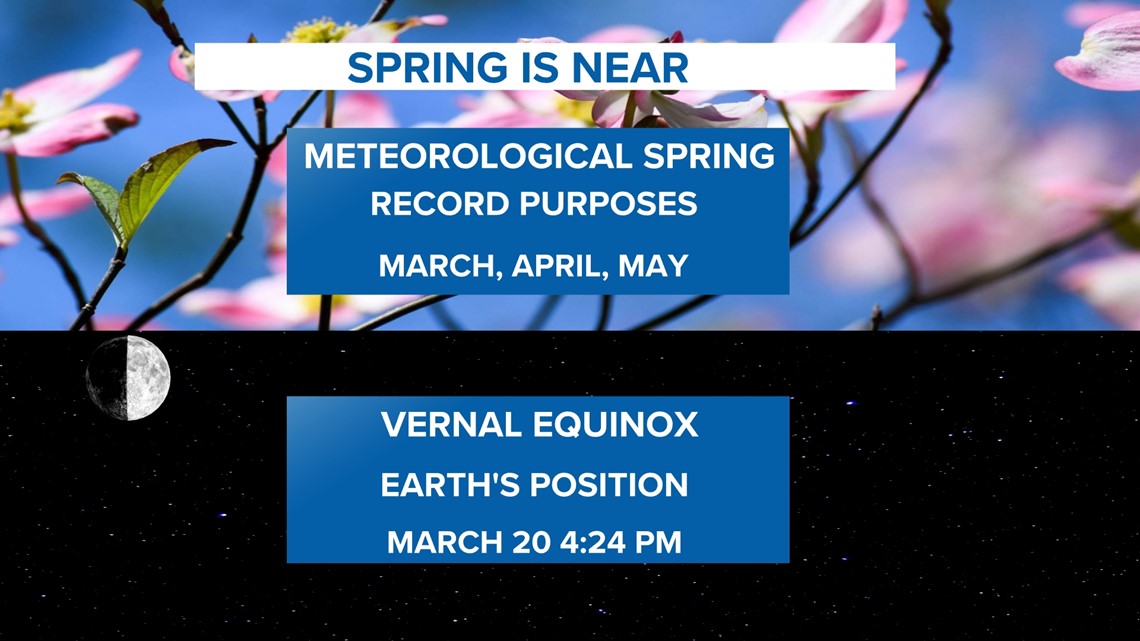 From Dec. 1 to Feb. 28, we had many ups and downs. The coldest period was that memorable back-to-back -6 day right before Christmas. We haven't had all that much snow since it's been so warm. No measurable snow fell in St. Louis during the month of February. This ties 10 other times when only a trace of snow was recorded in St. Louis during the month.
Since November 2022, only 5.4 inches of snow has been measured at St. Louis Lambert International Airport. We could still add at least a little something to this tally between now and April, but it's the 15th lowest snowfall on record right now.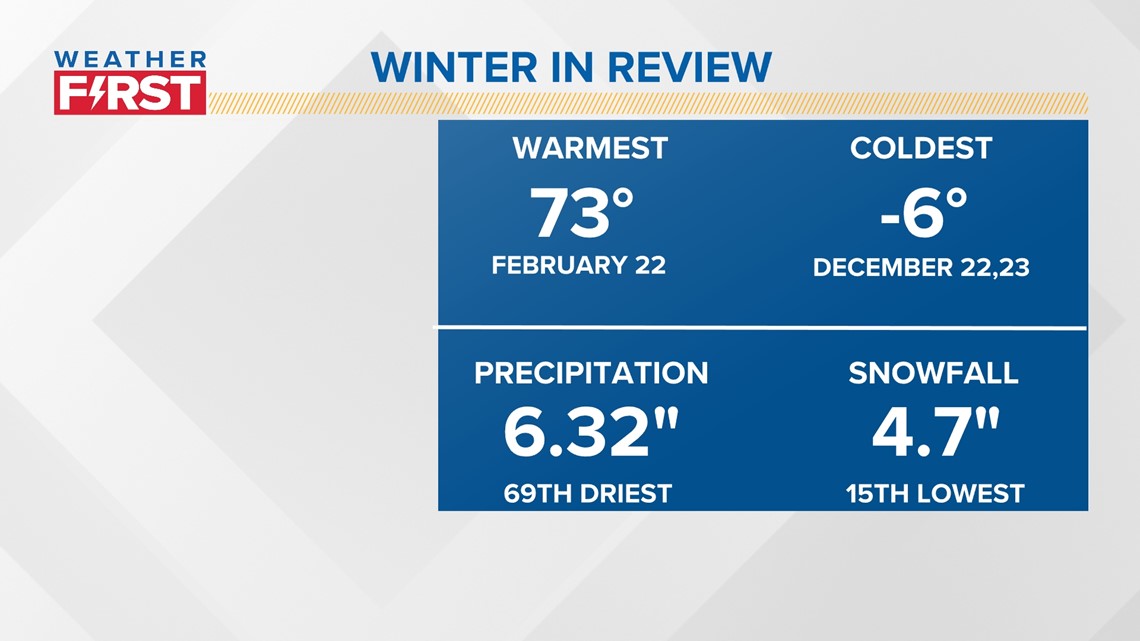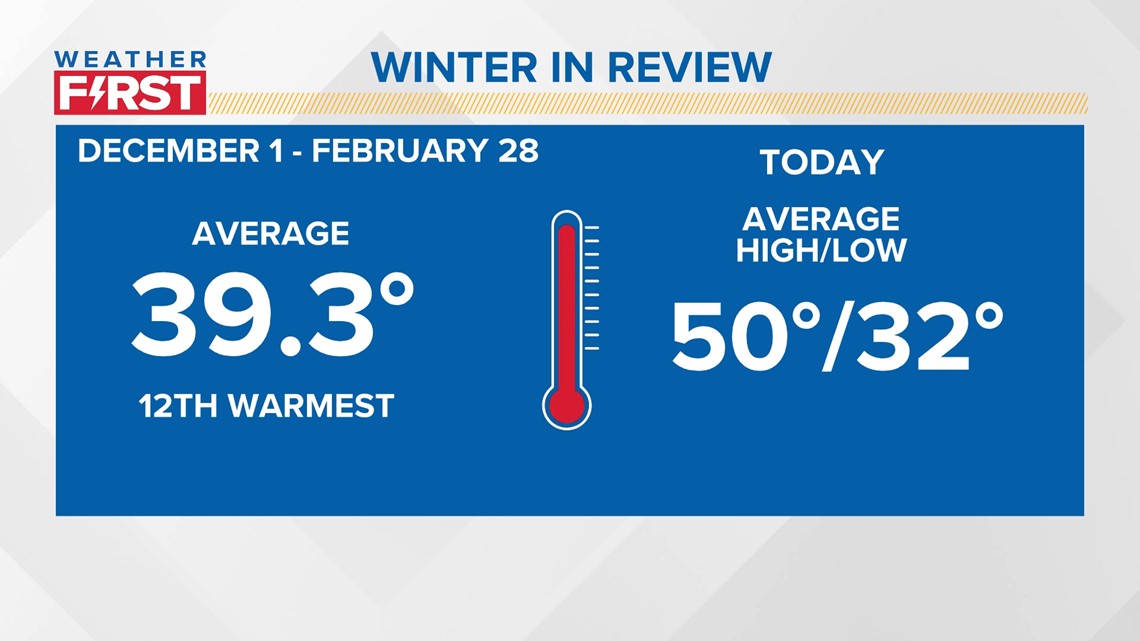 One of the biggest factors in keeping our temperatures up so high on average was not just the daytime highs, but overnight lows that were so much warmer than normal.
This winter will fall somewhere between 11th or 12th warmest ever after the sixth warmest February on record. Our average highs are now in the 50s. The current forecast continues that warmer than normal trend for the first week to 10 days in March. A trend toward colder weather for the middle of March is expected.