ST. LOUIS — The middle of July in St. Louis typically means two things: heat and humidity. And this weekend will be a typical July weekend for the St. Louis area.
Heat and humidity continue to build across the middle part of the country as we head into the weekend. Humidity levels are expected to remain rather uncomfortable and may increase on Sunday afternoon ahead of a cold front that will be dropping south from the upper Midwest.
Heat index values are expected to climb to around or a little above 100 degrees Friday afternoon and above 100 degrees by Saturday and Sunday afternoon. Some areas may see the heat index climb above 105 this weekend.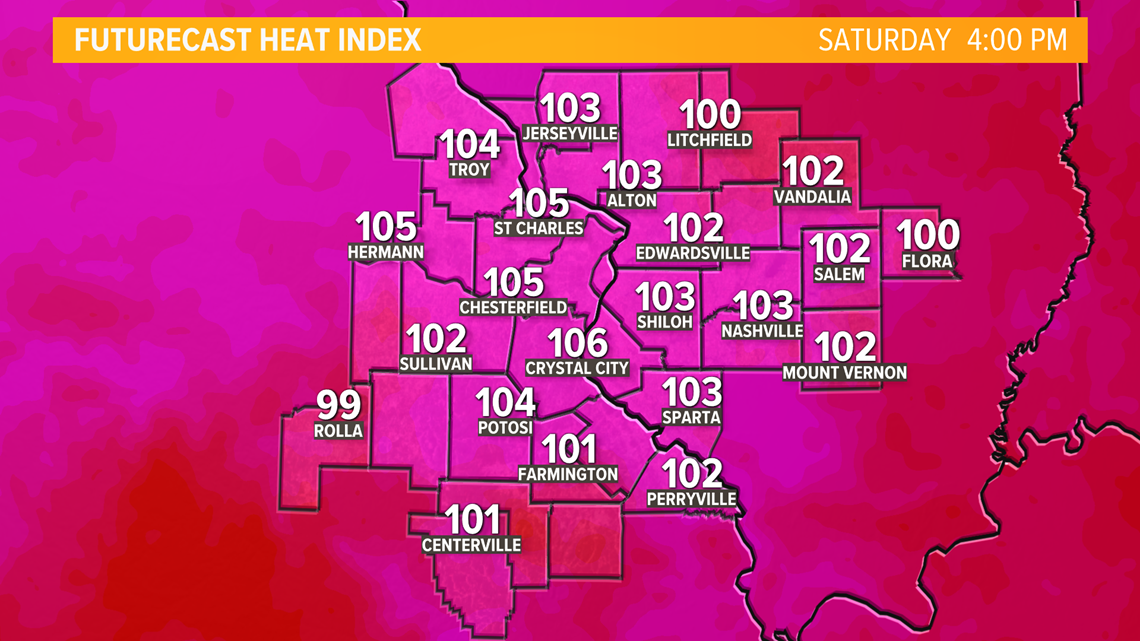 It's easy during these hot days to become dehydrated, so make sure you are drinking plenty of water, staying out of the sun as much as possible and not doing stressful physical activity.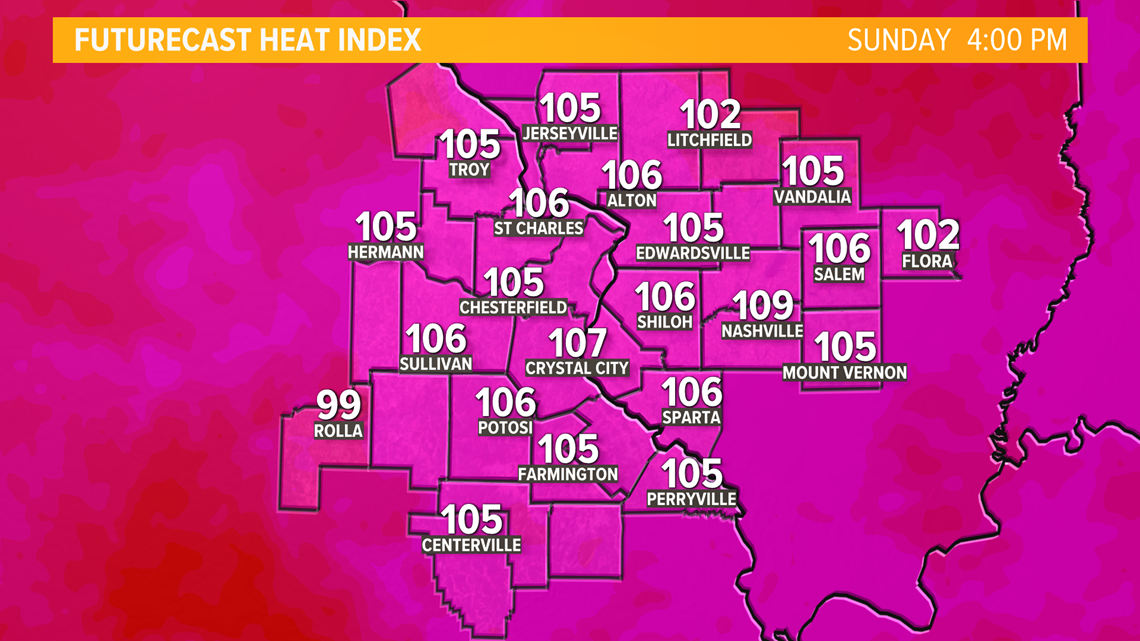 The cold front approaching later Sunday may kick off a few showers and thunderstorms. The chance of rain will continue into Monday, but not everyone will see rain. Intense heat is expected to once again build back into the region to end the month of July, perhaps with highs in the mid to upper 90s.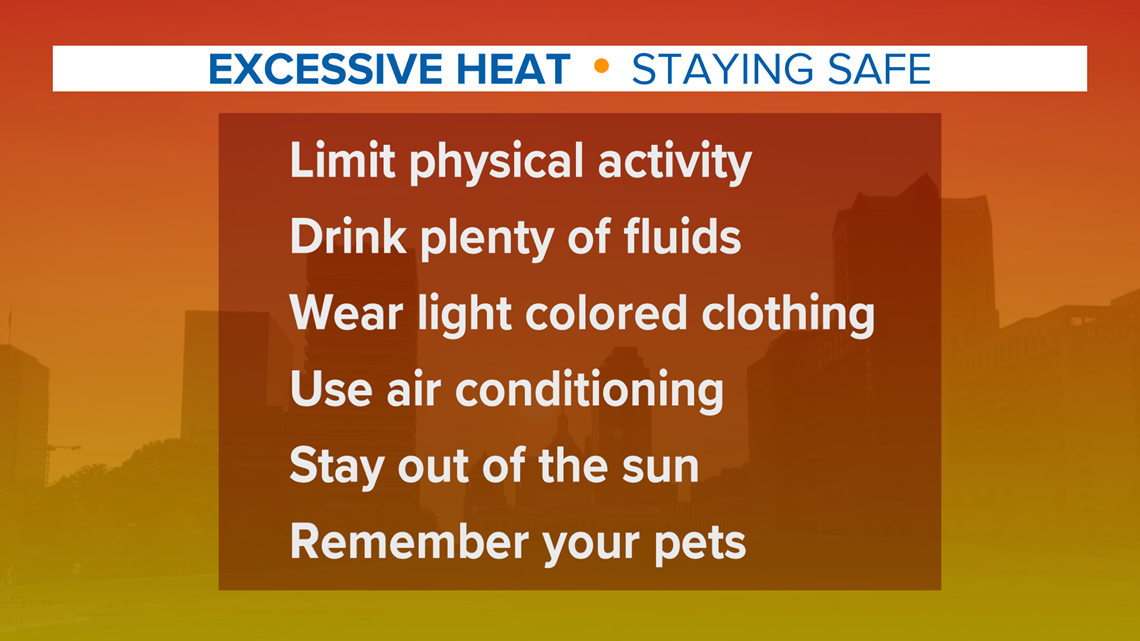 Check on your older neighbors. Never leave children or pets in cars. If pets are left outdoors, try to bring them inside during the afternoon and make sure they have plenty of water to drink. If you work outside, try to take frequent breaks and get out of the sun during the hottest time of the afternoon. If you will be swimming or boating, remember to never swim alone, limit alcohol consumption on or in the water and wear a personal flotation device.
Orange air quality is forecast to be unhealthy for sensitive groups on Friday. With the lighter winds and sunshine, ozone levels will likely peak during the afternoon and evening hours. The Environmental Protection Agency offers these recommendations for sensitive groups: Reduce prolonged or heavy outdoor exertion. Take more breaks, do less intense activities. Watch for symptoms such as coughing or shortness of breath. Schedule outdoor activities in the morning when ozone is lower. People with asthma should follow their asthma action plans and keep quick-relief medicine handy.
Weather headlines: