5 On Your Side is in Storm Alert as the St. Louis area prepares for two rounds of snow Friday and Saturday. We're also expecting another winter storm early next week.
FRIDAY:
A winter weather advisory is in effect for much of the 5 On Your Side viewing area until midnight for accumulating snow.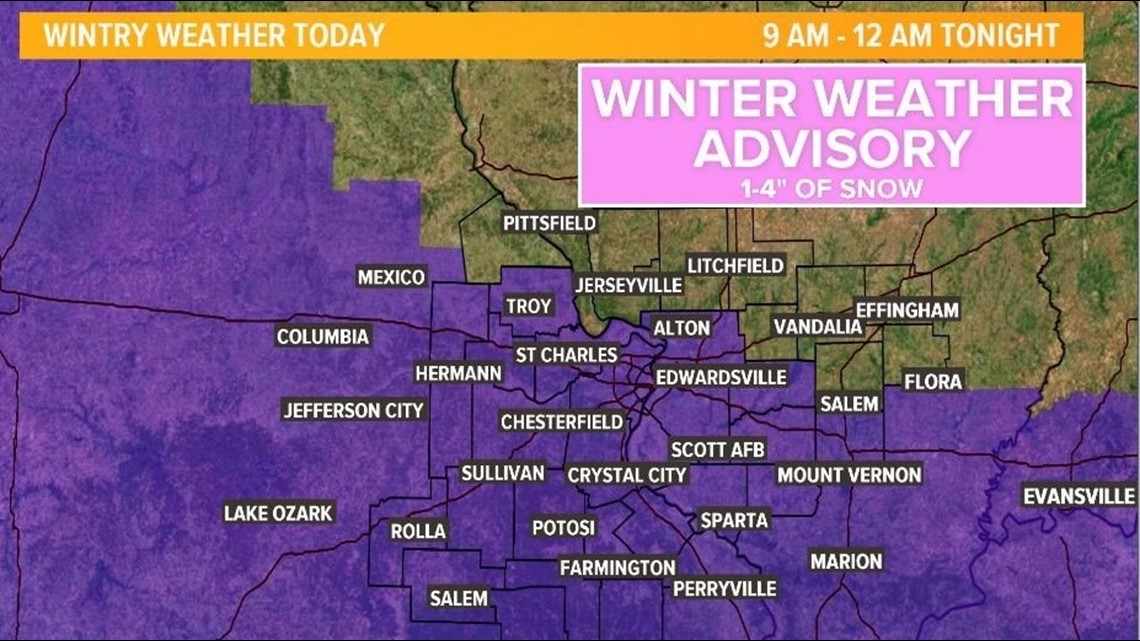 Light snow showers will move in from the west and will arrive in the St. Louis metro after noon. The evening rush could get messy with snow still falling along and south of I-70. Mixed precipitation is also possible from the Rolla to Mt. Vernon, Ill. line.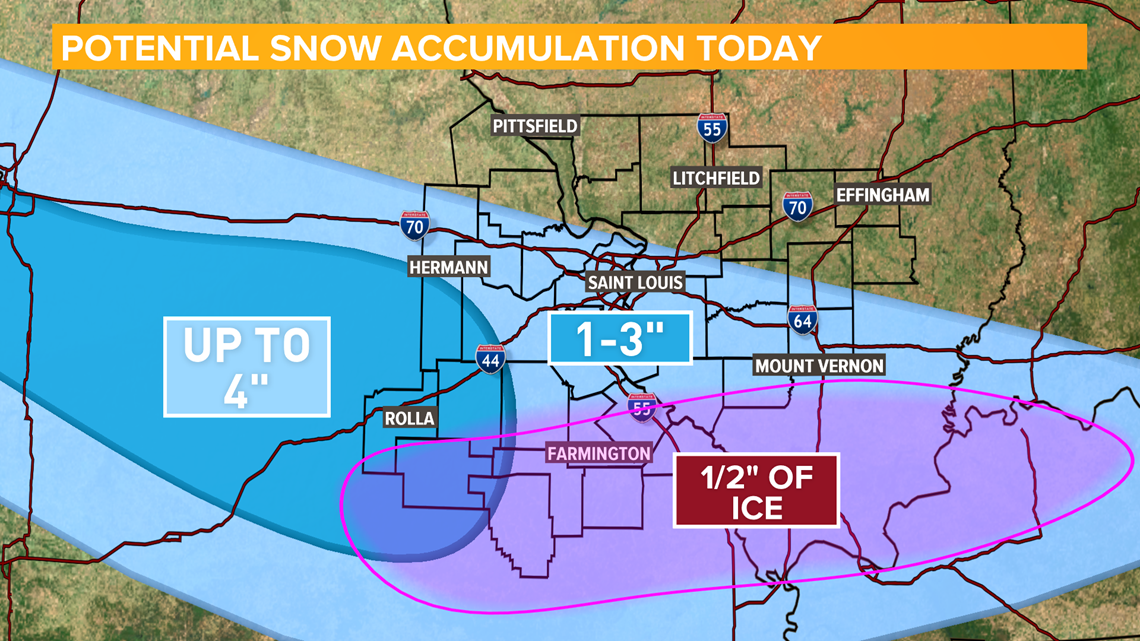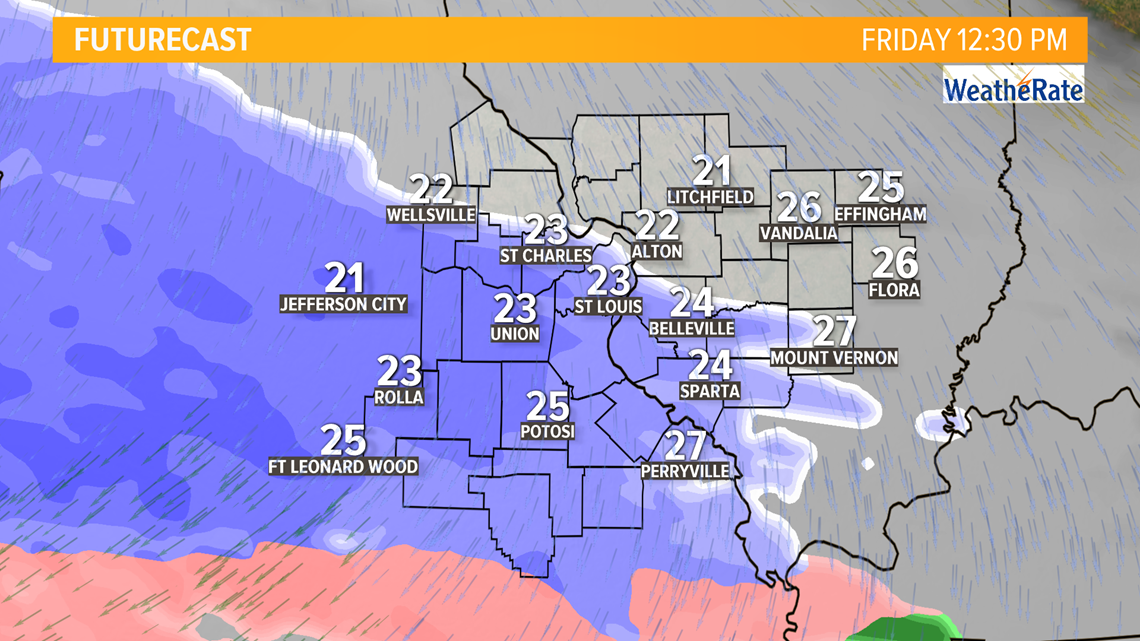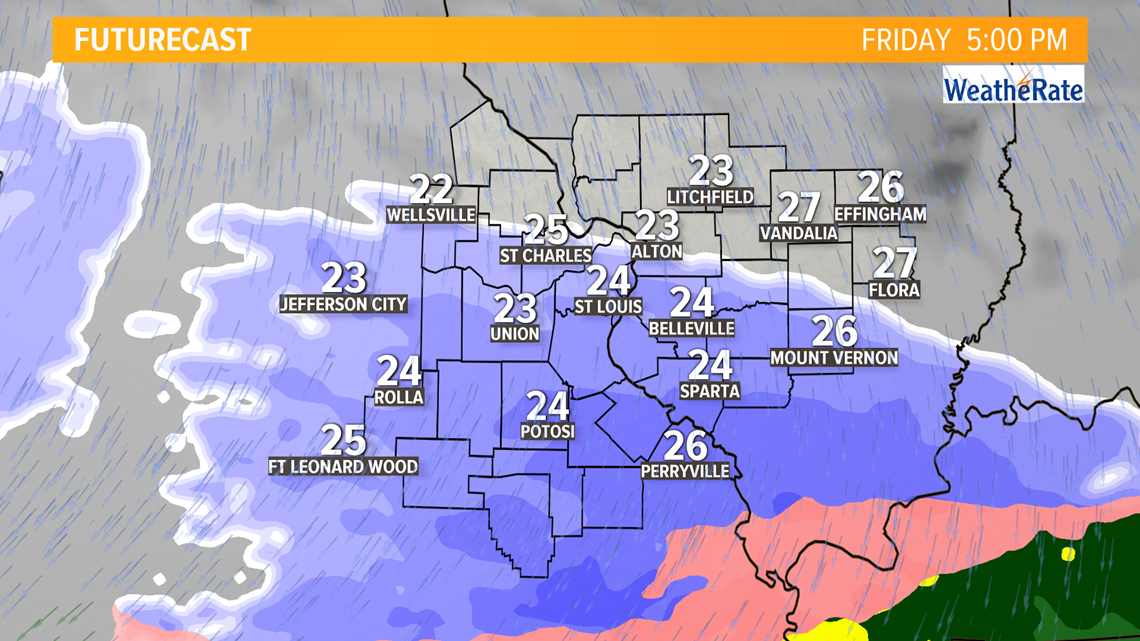 Snow showers come to an end late Friday night with a dry start to the weekend.
SATURDAY AND SUNDAY:
Saturday starts off dry but cold with temperatures near 20. Highs will climb in the mid-30s with sunshine.
Saturday night clouds return, and so does the wintry weather.
Precipitation arrives after midnight, with spotty freezing drizzle possible across the bi-state. Snow showers will be concentrated mostly north of I-70, with a dusting to 2 inches possible. The higher end amounts will be in our far northern counties across northern Missouri and west central Illinois.
Snow showers will wrap up by Sunday evening.
NEXT WEEK:
After a quiet Monday, a wintry mix will be possible late Tuesday night into Wednesday, with the biggest impacts across Illinois.
By next Friday, we start a gradual climb towards spring, with upper 40s for highs.