ST. LOUIS — A cluster of thunderstorms is forecast to move toward St. Louis late Tuesday morning into the afternoon.
A severe thunderstorm watch has been issued for metro St. Louis and nearby parts of Illinois and Missouri.
The Storm Prediction Center has placed the St. Louis area in a "slight" to "enhanced" risk for severe thunderstorms.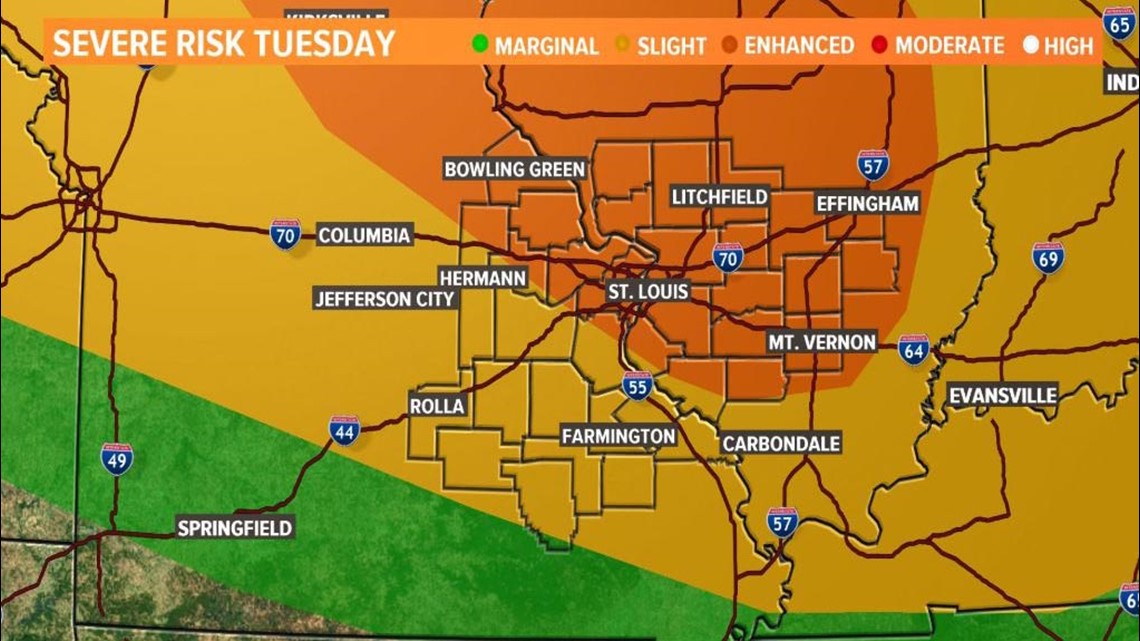 The storms will produce damaging winds, along with isolated hail and perhaps a tornado or two. Brief heavy rain is also possible. Timing on the storms is roughly between 10 a.m. and 3 p.m. for our region.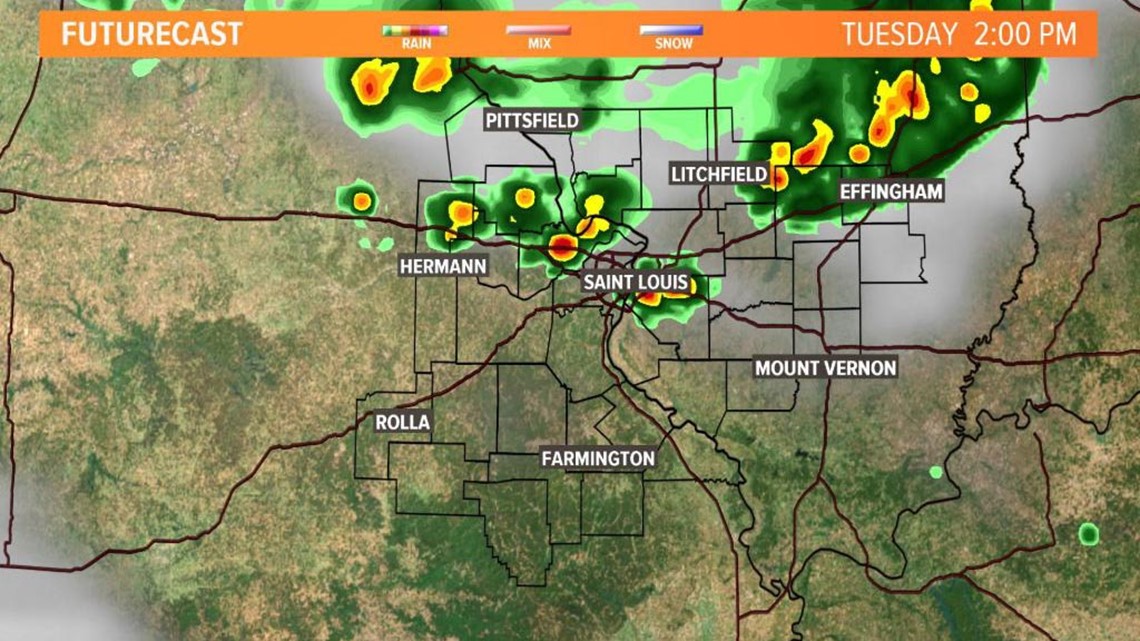 Before the thunderstorms arrive, expect a humid and hot day in St. Louis. High temperatures will hit the low 90s with a heat index near 100 degrees. Temperatures will cool into the 70s and 80s when the rain arrives.
Thunderstorms will clear for late afternoon and night. The heat returns for Wednesday as a cold front approaches our region. Expect more thunderstorms by Wednesday evening, some of which may also be severe.
Cooler weather is forecast for Thursday with more scattered thunderstorms for the St. Louis area.
Downloading the 5 On Your Side app allows you to track thunderstorms and get notifications when the National Weather Service issues watches and warning for your area. Follow the links below to get the latest weather straight to your phone or tablet.