A weak cold front has moved through the St. Louis area. This has pushed the heavy rain east of St. Louis this morning. However, showers and fog will continue for the morning hours today, with showers easing by mid-morning in the metro. A stray shower will be possible for the rest of the daylight hours with cloudy skies in the bi-state. High temperatures will be in the 40s.

This evening, expect a batch of steady rain to move in from the south into metro St. Louis.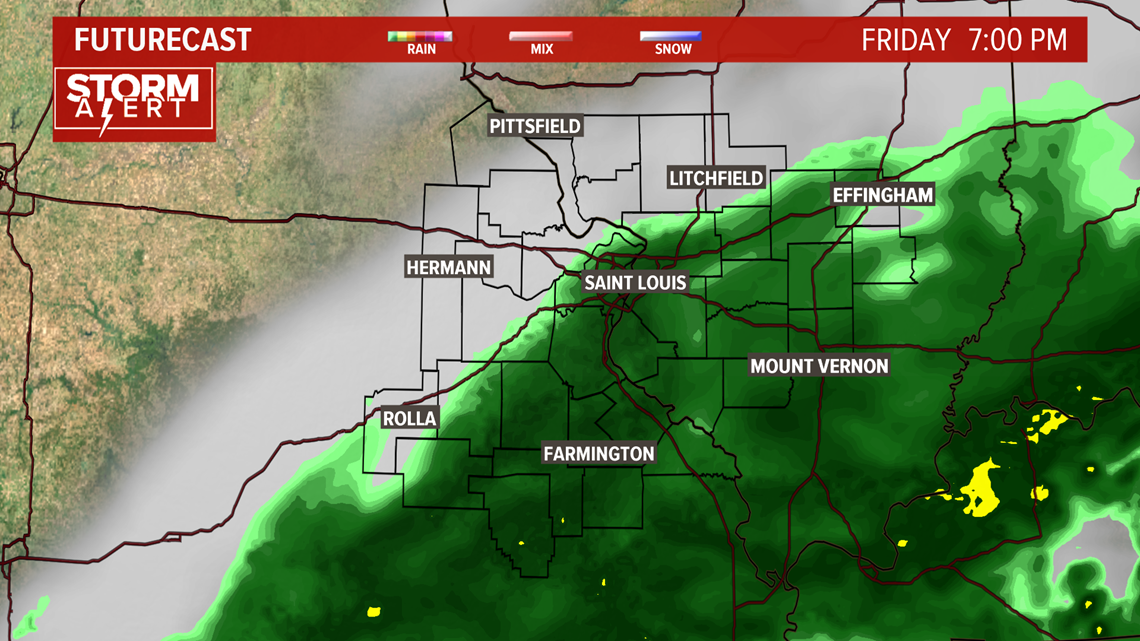 For the most part, tonight will be rainy in our region, with steady temperatures in the 40s. The heaviest rain will be across Southern Illinois and southeast Missouri. We will wake up to showers on Saturday morning, with rain easing away by midday. This means Saturday afternoon is dry but cloudy.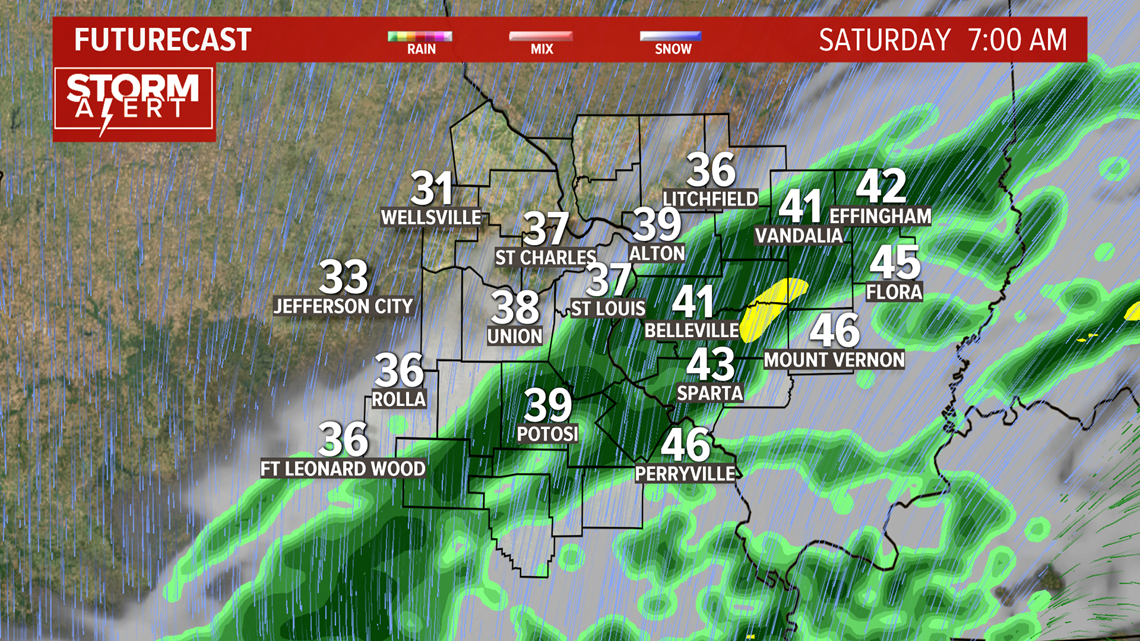 Sunday the sun will come back with mild temperatures in the 50s. Sunny and a little cooler, in the 40s, for Monday and Tuesday in St. Louis. Mild weather will be the story for Wednesday through the end of next week, with highs in the lower 50s and mainly dry sky. The exception next week will be Thursday, where we will watch for an isolated shower in the bi-state. Otherwise, the week before Christmas looks nice.