ST. LOUIS — St. Louis will have a chance for rain Wednesday as a cold front crosses the Midwest.
The early morning is dry and rain-free for the region. For late morning, a few showers are possible in the area.
Scattered thunderstorms hit the area Wednesday afternoon with our advancing cold front. This will keep temperatures in the 70s. Some storms may produce a few wind gusts and hail. Expect plenty of dry periods in-between storms, too.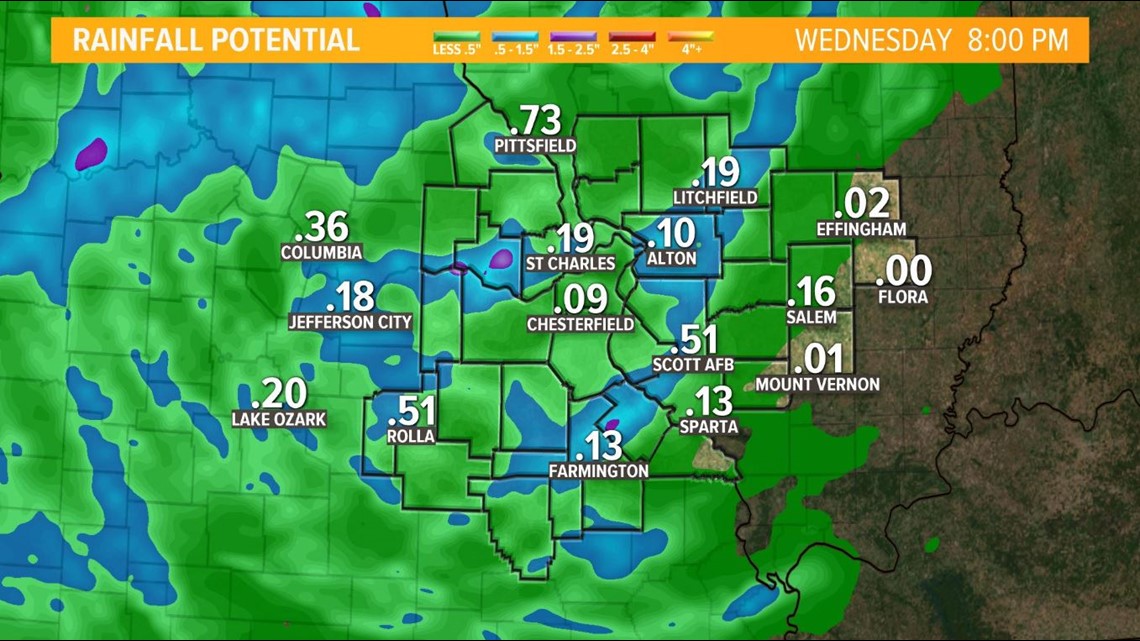 Thunderstorms will clear late Wednesday evening, giving way to a clearing night sky and a cool night in the 50s.
Thursday is bright and cool in the lower 70s. Expect more clouds for Friday, with upper 70s in the forecast.
A stormy weather pattern brings back rain and thunder for the weekend and much of next week. Temperatures will warm into the 80s each afternoon. Some heavy rain is possible this weekend.