COLUMBIA, S.C. — The remnants of Hurricane Sally brought severe weather to the Midlands Thursday, including flooding rains and several possible tornadoes.
Severe flooding was the main problem for some communities. Places in Sumter, Orangeburg, Calhoun, Clarendon saw upwards of 5 inches of rain.
In Sumter, they got 7 inches of rain, with an isolated report of 8 inches in the Millwood neighborhood in town. Vehicles were seen almost completed submerged outside one government office building, and there were multiple neighborhoods that had water up to people's doorsteps.
On Highway 15 North at South Pike Street, the rains opened up a sinkhole. Traffic had to be diverted around the problem.
Parts of Orangeburg County may also have received up to 8 inches.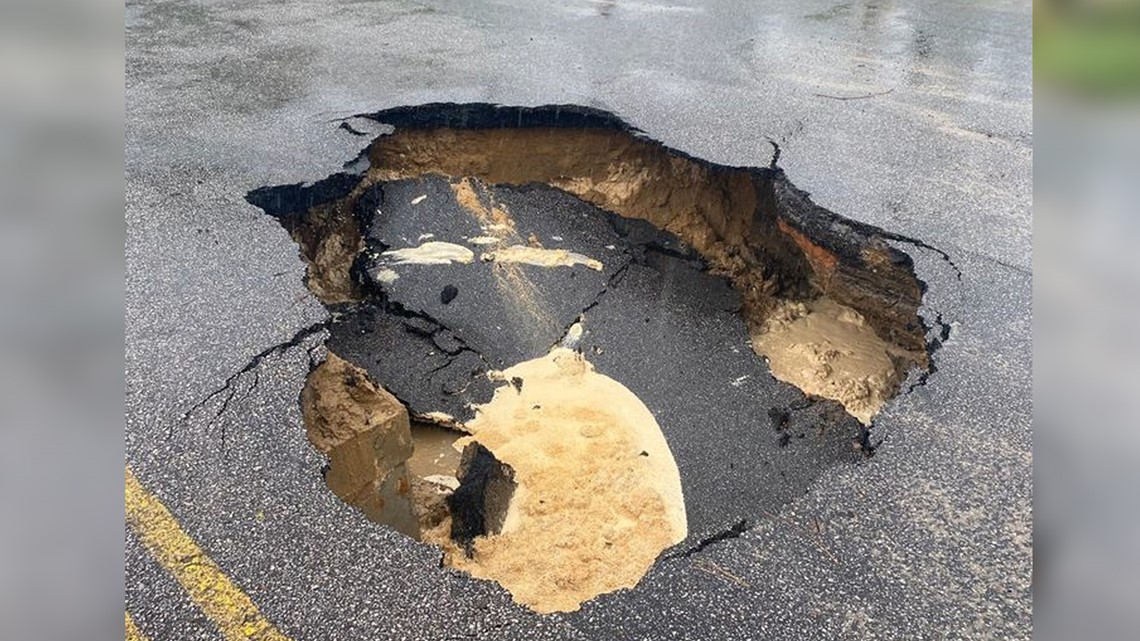 Multiple tornado warnings were issued, with some of them being indicated on radar as having clear rotation. One of those was near the Sumter/Richland County line. While we're still waiting for confirmation of damage on the ground, radar did indicate a debris signature near Highway 601 at the border of Richland and Sumter Counties.
There will continued to be a threat for a few short-lived tornadoes as Sally continues to push into the state. The greatest threat appears to be across the central and southern Midlands.
There could be a few lingering showers Friday as a cold front approaches the area.
By the Saturday morning, the cold front should be south of the area. Cooler, drier air will move into the area for the rest of the weekend. High temperatures Saturday and Sunday may only top out in the lower 70s.
The fall equinox is Tuesday and the weather will be cooler than normal for the start of the workweek. High temperatures Monday through Wednesday will be in the middle to upper 70s.
There are six other areas being monitored by the National Hurricane Center, but none of those are expected to have an impact to the mainland of the United States over the next five days.