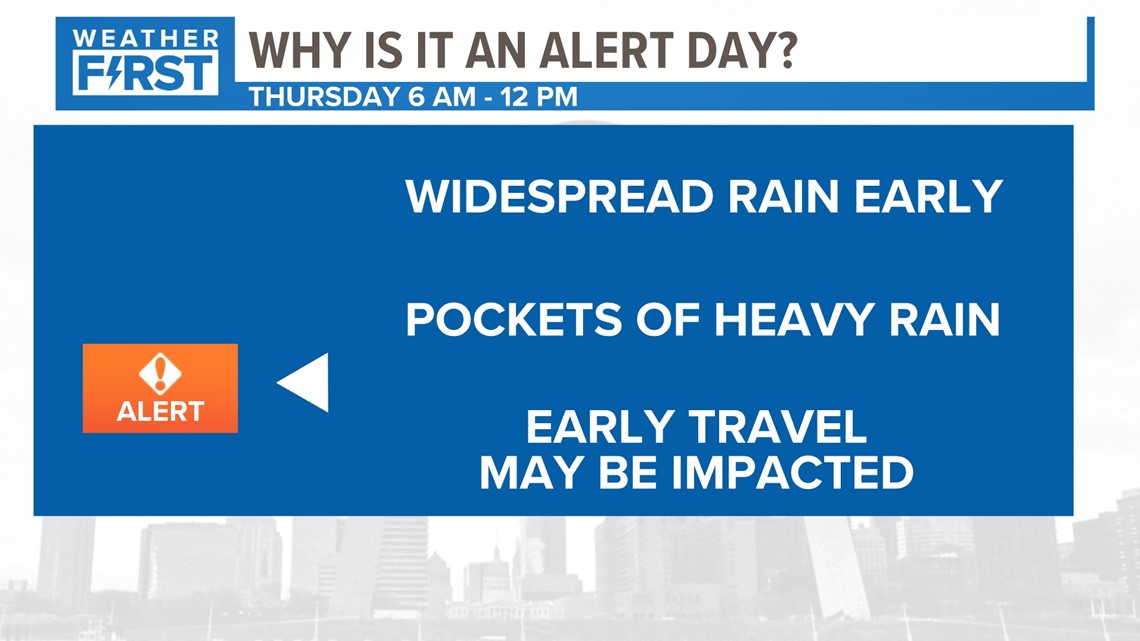 ST. LOUIS — Rain is moving across southern Missouri during the overnight hours Wednesday into Thursday morning. The rain should be in St. Louis before dawn Thursday morning. Wet roads are expected across the St. Louis area for the early morning rush hour.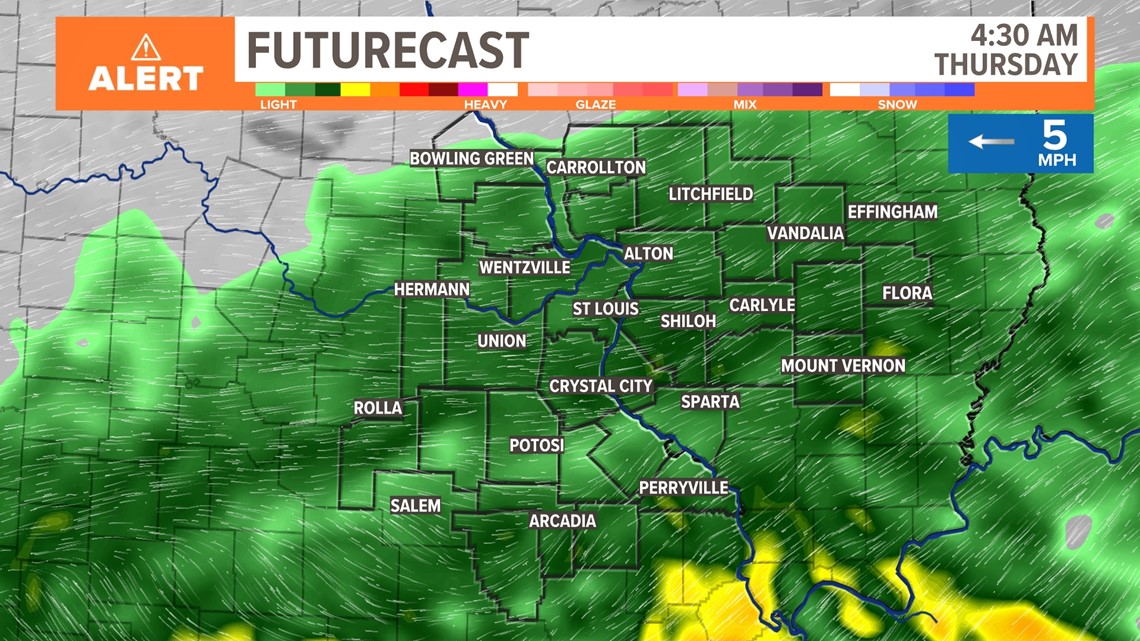 Temperatures will be in the 40s to start the day, so icing is not expected. However, with pockets of heavier rainfall, there could be some impacts during the morning commute. Rain is expected to be widespread with the heaviest bands setting up south of St. Louis.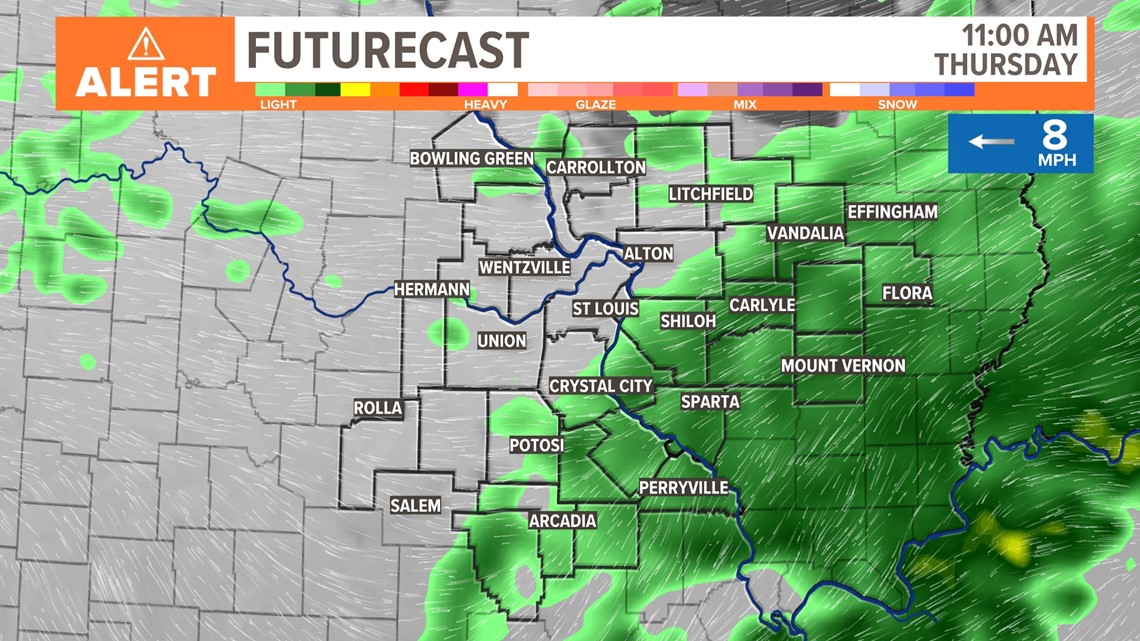 Some areas in southern Missouri could pick up over an inch of rain. For us locally, we'll have a large range here. In the immediate metro area, rainfall is expected to be a quarter inch or so. Rainfall amounts will be closer to an inch from Salem, Missouri to Cape Girardeau.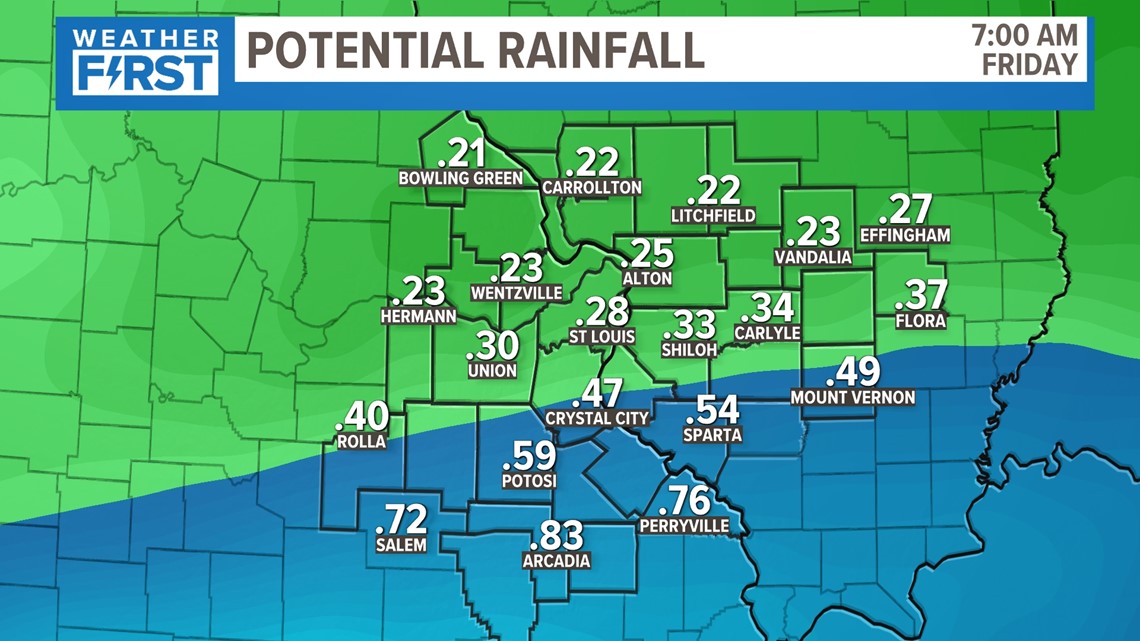 Clouds will linger on Friday as another system slides in from the southwest bringing additional rainfall for Saturday. Best chance of rain than will be from I-70 and areas southward.