ST. LOUIS — It's still early yet, but all signs are pointing to winter weather on Monday.
First, temperatures will take a nosedive. Highs will drop from the no snow zone low 40s on Saturday to the snow-loving low 30s on Monday.
The Futurecast shows snow arriving late Sunday, building overnight and getting out late in the day on Monday.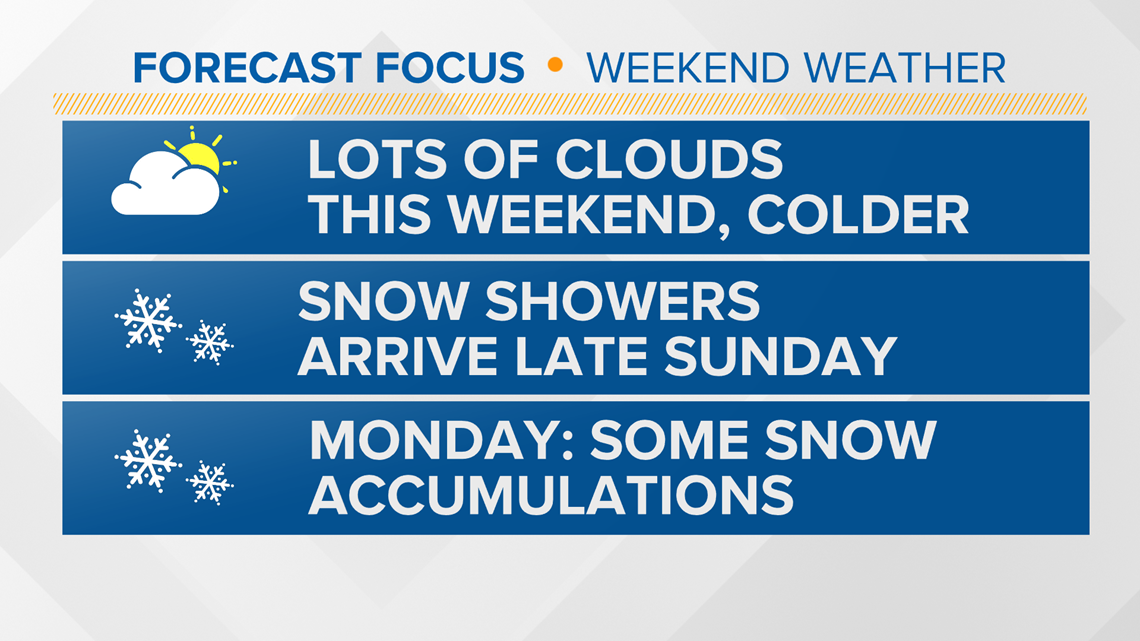 By no means are we expecting record-shattering snowfall, but there will be light accumulations across the bi-state.
As we get closer to Sunday and Monday, the 5 On Your Side Weather Team will be able to fine-tune the forecast and detail snowfall estimates.