ST. LOUIS — It's not a secret that it's been incredibly dry recently. During the statistical wettest period of the year, we have seen virtually no widespread rain of recent. Since the middle of May, we haven't even seen 2/3 of an inch of rain officially. That's the fourth driest stretch during that span in our history.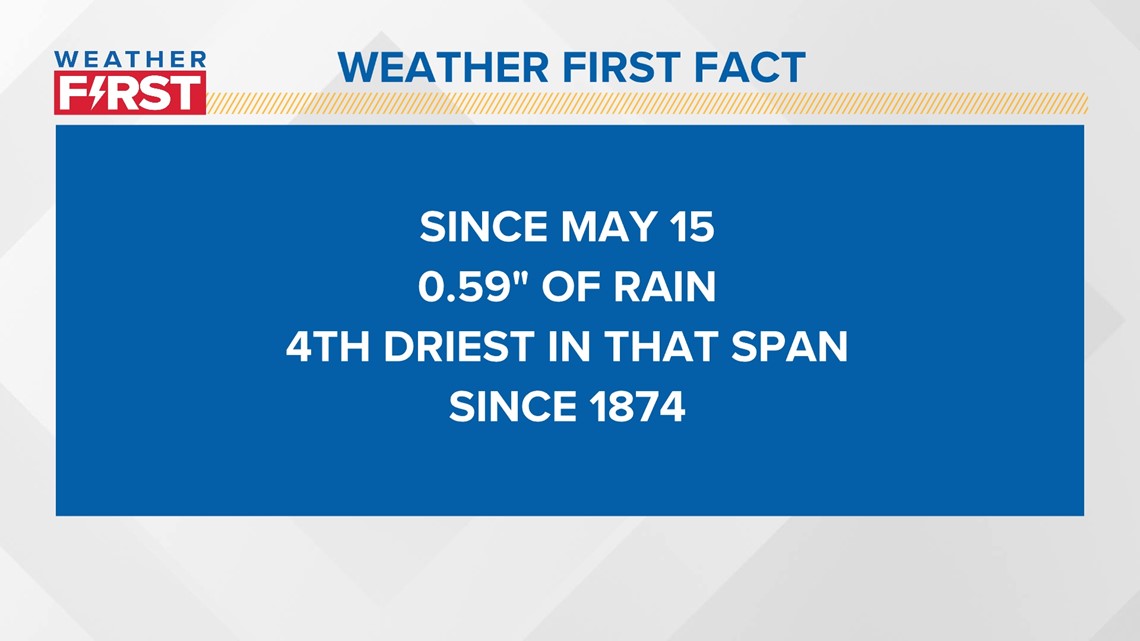 Much of the greater St. Louis area saw upwards of an inch or more of rainfall. Unfortunately, not everyone in the metro area saw the badly needed significant rainfall. A few places near the city had less than a quarter of an inch of rain from this system. There were spots east and south of St. Louis where showers and thunderstorms were scarce and very little rain fell.
As a result, much of our area has now been classified in the Moderate drought category from the National Drought Monitor. Even some of us are in the Severe drought classification as well. Translation: we need a widespread, soaking rain in order to ease some of the stress on our lawns, farmers and water tables.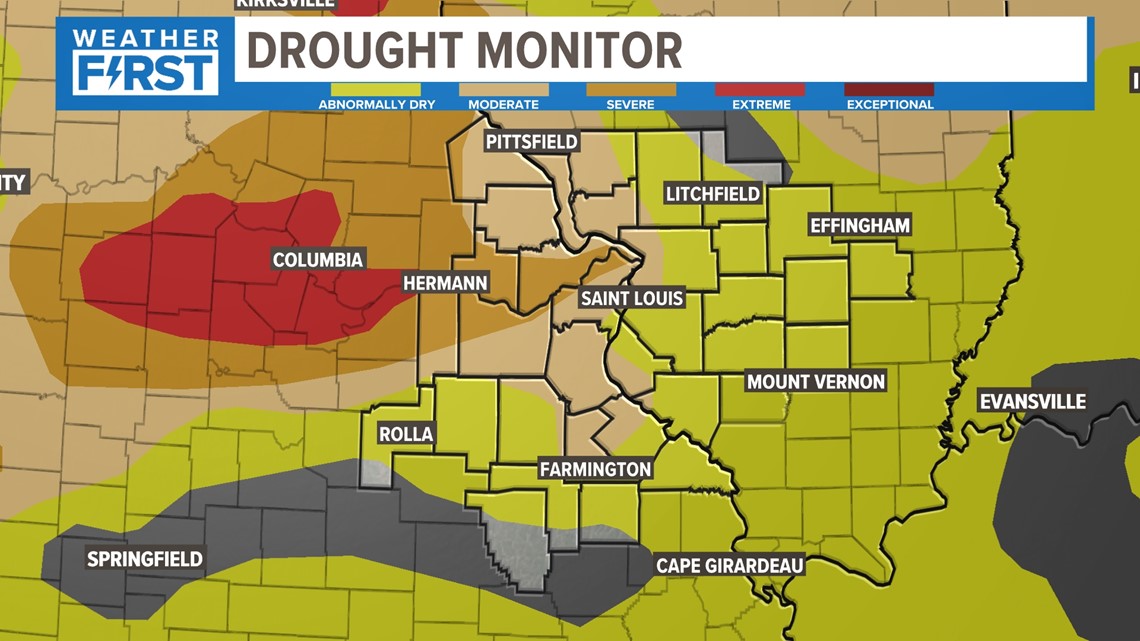 Most of Saturday was dry for your outdoor plans, but rain moved in for parts of the region in the evening.
Storms will picked up overnight, with a few more pockets of heavy rain in areas that desperately need it.
As the main system arrived Sunday morning, more widespread came with it.
There was a minor risk for severe weather on Sunday, but it did not come to fruition.
Download the free 5 On Your Side app to get the latest watches and warnings and track conditions live with our interactive radar. Use the links below to download now.
The Weather First Team will use "Storm Alert" to refer to life-threatening or major-impact weather conditions in our region. "Weather Alert" refers to nuisance or disruptive weather and is indicated by orange icons and bars in our weather graphics on TV and online.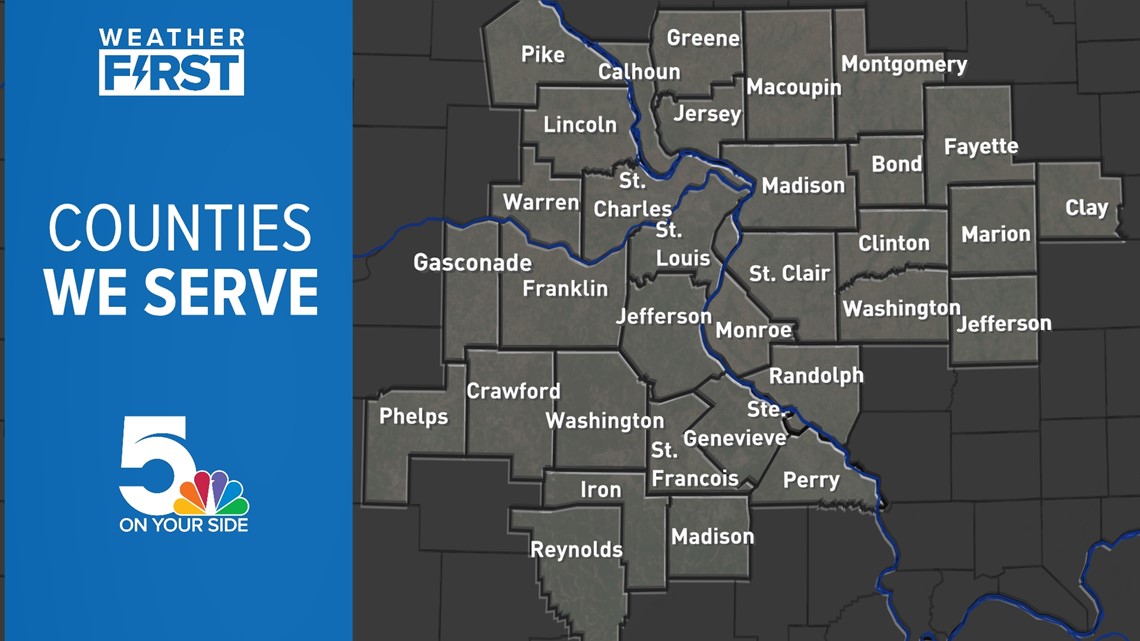 In Missouri, we serve these counties: Crawford County, Franklin County, Gasconade County, Iron County, Jefferson County, Lincoln County, Madison County, Perry County, Phelps County, Pike County, Reynolds County, St. Charles County, St. Francois County, St. Louis City, St. Louis County, Ste. Genevieve County, Warren County and Washington County.
In Illinois, we serve Bond County, Calhoun County, Clay County, Clinton County, Fayette County, Greene County, Jefferson County, Jersey County, Macoupin County, Madison County, Marion County, Monroe County, Montgomery County, Randolph County, St. Clair County and Washington County.
To watch 5 On Your Side broadcasts or reports 24/7, 5 On Your Side is always streaming on 5+. Download for free on Roku or Amazon Fire TV.