CHESTERFIELD, Mo. – A photo of Santa in what looks like an empty mall is making its rounds on social media.
Todd Moore and his wife Alissa, were at the Chesterfield Mall on Tuesday when Todd snapped the photo.
It shows Santa sitting in a nearly empty mall – with no one in line to take a photo with him.
'The carousel doesn't run, the shops are almost all gone, and in the middle sits lonely Santa waiting for children to visit,' Alissa shared on Facebook.
She said just a few years ago the mall was beautiful and bustling with the energy and magic of Christmas.
The good news – the lines probably won't be very long if you want to visit Santa.
A friend of Alissa also shared the photo to her Facebook, 'Parents if you want to avoid the long Santa lines go visit this jolly Santa, he looks a little lonely,' Jessica Barber wrote. Her post has thousands of shares.
Several people on the post even praised the Santa at the mall.
'Took my nine year old there just Wednesday 12/5/18 at 6pm, this was what we saw before getting on the escalator.. SO SAD..but Santa was FABULOUS I hope they revitalize t somehow. I loved this mall as a kid,' Cindy Sweeny wrote.
On Thursday, Casey Norton shared to the 5 On Your Side Facebook, 'This is the sweetest Santa at Chesterfield Mall!! He talked to my kids for a long time and there was NO line!! Please please please go visit this Santa and give him company!!!!!'
Norton shared the hashtag -- #GoSeeChesterfieldSanta
Jen Gerhardt Harper shared a photo on Nov. 28 from the mall, 'Poor Santa at Chesterfield Mall is awfully lonely. No line if you want to bring your kids out for a photo with jolly old St. Nick! 🎅'
In July, Georgia-based Hull Property Group, purchased the mall and said it plans to take the lead on a redevelopment of the 1.3 million-square-foot property.
READ MORE: Georgia firm confirms Chesterfield Mall buy, but hints it wants public subsidies
According to the mall's website, over 35 stores and restaurants are still open.
Here's what other areas of the mall looked like in November of 2018, click here if you don't see the photo gallery below:
Chesterfield Mall | November 2018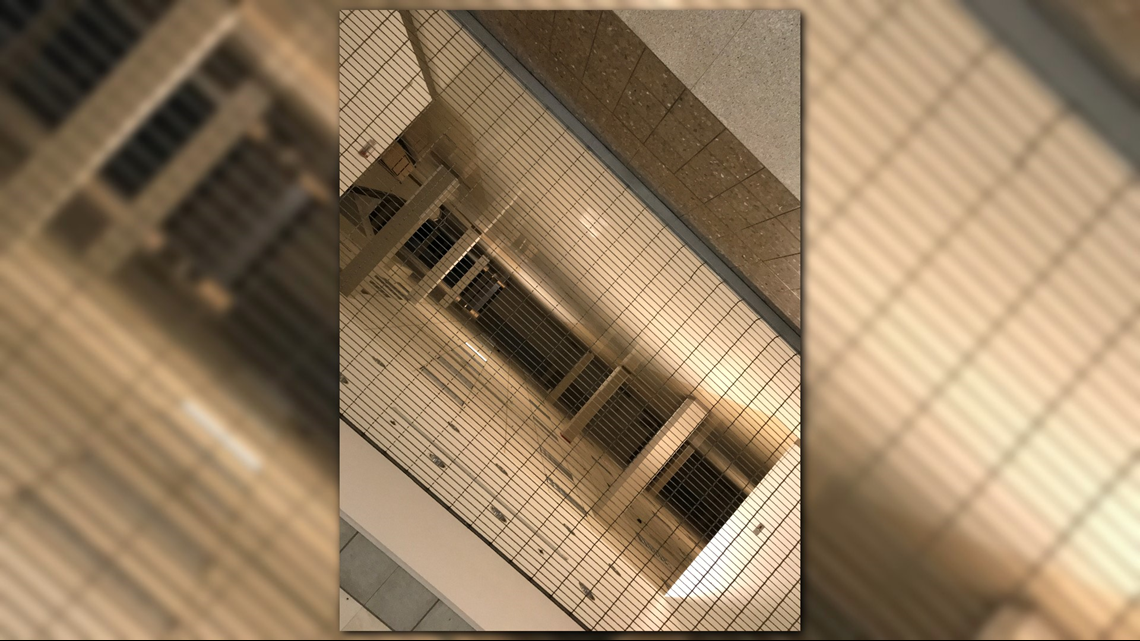 You can visit Santa at the Chesterfield Mall Monday through Saturday 11 a.m. to 8 p.m. and Sundays from noon to 6 p.m. Chesterfield Mall is located at: 291 Chesterfield Mall, Chesterfield, Missouri 63017
RELATED: Ghost town: Haunting photos show nearly-abandoned St. Louis Mills Mall
Follow Ashley Cole on Twitter and Facebook have a story idea? click here to send us an email.