FENTON, Mo. — Cloth diapers aren't just a piece of fabric held together with safety pins.
A company in Fenton has been making state-of-the-art cloth diapers for 16 years, and they say business is booming.
Whether it's the laughter of a baby in the office or the rhythm of machines in the factory, noise is normal at the Cotton Babies warehouse in Fenton.
Jerry Strahan is one of 57 employees who works at Cotton Babies.
"I was born in St. Louis; I love working here. I love to sew, so this is a great opportunity for me," Strahan said as he sewed the seam into a diaper.
The culture of Cotton Babies is much like the cloth diapers made here: unconventional.
Danny Elchert is a designer at the company and brings his 8-month-old son August to work with him.
"First thing people always ask is, 'Oh, so they have on-site daycare? That's great.' No, no there's no daycare, it's just me. My co-workers are great at helping me out too," Elchert said with a laugh. "So, sometimes people are having bad days and they'll just be like 'I heard him laugh, I needed to come over and get some little baby giggles.'"
New moms and dads can have their babies at work up to one year old at Cotton Babies.
"We play pass the baby and it's a lot of fun. I have always brought my babies to work which means my staff has always brought their babies to work," said the founder of Cotton Babies, Jennifer Labit. She has four kids.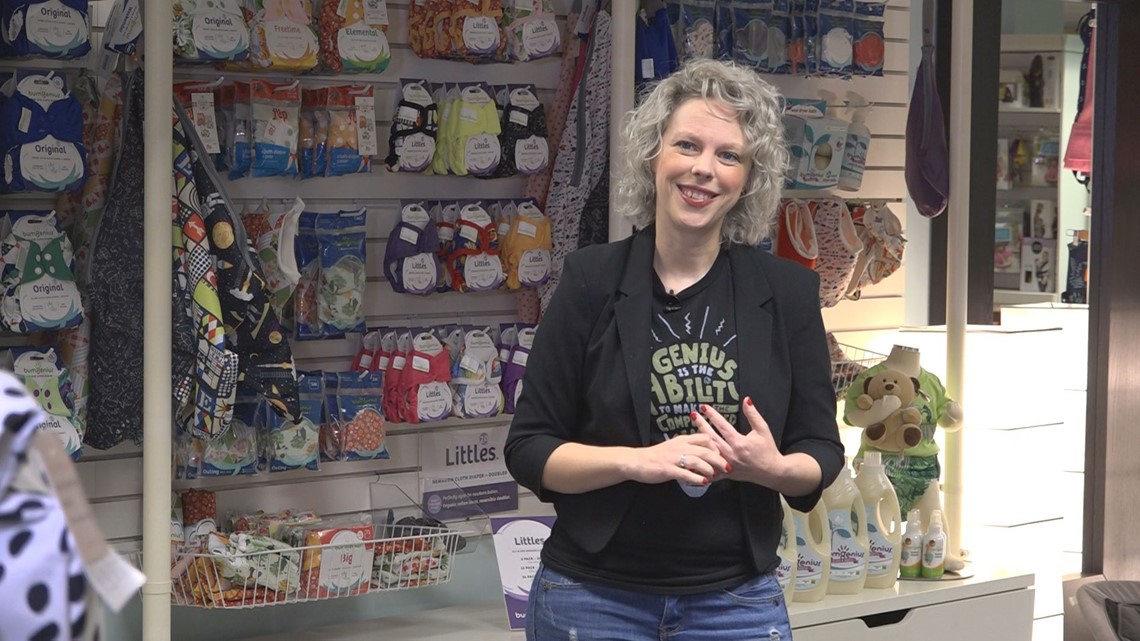 It was her struggle as a new mom that gave her the idea for her business.
"Sixteen years ago my husband and I were both programmers and when the tech stocks crashed we were pregnant with our first baby and we went from a really nice six-figure income in our early 20s to living on almost nothing. We had to cloth diaper our baby and that's what introduced us to cloth diapers as a concept," Labit said.​​
Labit and her husband started with a $100 investment. Today, their diapers have 26 patents worldwide.
"It just took off and most people don't know that that cloth diaper brand is made right here in Fenton," smiled Labit.
What started as a necessity for Labit is changing how people change their babies.
The company is looking to hire factory workers. You can learn more and apply on their website here.