ST. LOUIS — We're getting an inside look at the new St. Louis Aquarium at Union Station that is expected to be completed later this year.
The $187 million project being developed by Lodging Hospitality Management (LHM), built by the McCarthy Building Company and operated by the ZooOceanarium Group will cover 120,000 square feet and manage more than 1 million gallons of water.
The aquarium is expected to house 13,000 aquatic animals including more than 60 sharks and rays in a 250,000 gallon tank.
St. Louis Aquarium has released new renderings and information about the first-of-its-kind aquatic attraction in town.
PHOTOS: A new look inside the St. Louis Aquarium at Union Station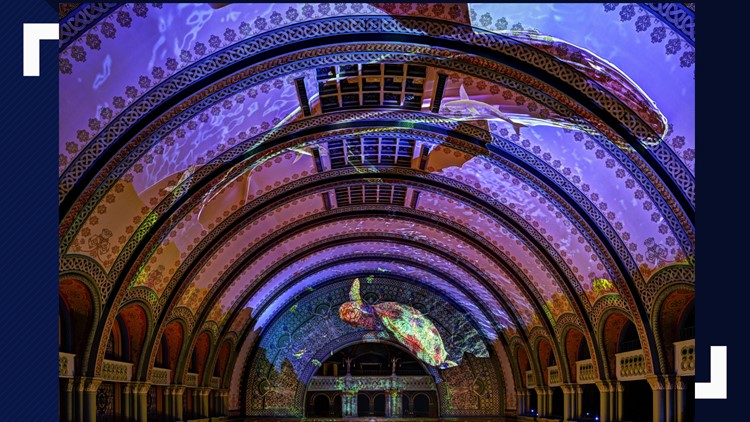 Here are some of the basics:


A few of the animal exhibits have already been revealed.
Visitors will be able to explore a virtual reality train ride highlighting Union Station's past, "Shark Canyon", "The Deep", "Global Rivers" and various touch tanks. Otters and piranhas will be just two of the animals highlighted in the "Global Rivers" section of the aquarium.
The new Union Station won't just be home to aquatic animals, though. There are plenty of other amenities coming to the space.
Some of the additional attractions include a 200-foot tall Ferris Wheel, a carousel, three new restaurants, a mini golf course and a conservation and education center.
It seems like the construction crews working on the aquarium are ready for the sharks! Are you?