NEW ATHENS, Ill. — A man was killed and two others were injured when police said they interrupted a burglary in New Athens, Illinois, Thursday morning.
A press release from the St. Clair County Sheriff's Department said the shooting happened at about 11:30 a.m. at a home on Golden Rule Mine Road in rural New Athens.
When police arrived on the scene, they found one man had died and the other two were injured. One man with critical injuries was airlifted to a St. Louis hospital. An ambulance rushed the other man to a hospital, but his injuries were not life-threatening.
Both of the men remain in the hospital but are now stable, a Friday morning news release from St. Clair County Police Captain Bruce Fleshren said.
The press release said when the men arrived at the home, they realized someone was trying to burglarize it. When they tried to stop the burglary, someone shot them.
The victim was identified as 25-year-old Austin Evans-Blakely from Lenzburg, Illinois. He was employed as a handyman by the homeowner, the release said.
Investigators released updated information Saturday about the vehicle of interest possibly connected to the homicide — and they released actual photos of the car in question.
Police asked for the public's help in finding the Chevy Equinox pictured below. Investigators believe the model year is somewhere between a 2014-2016, and the color is possible "silver topaz metallic."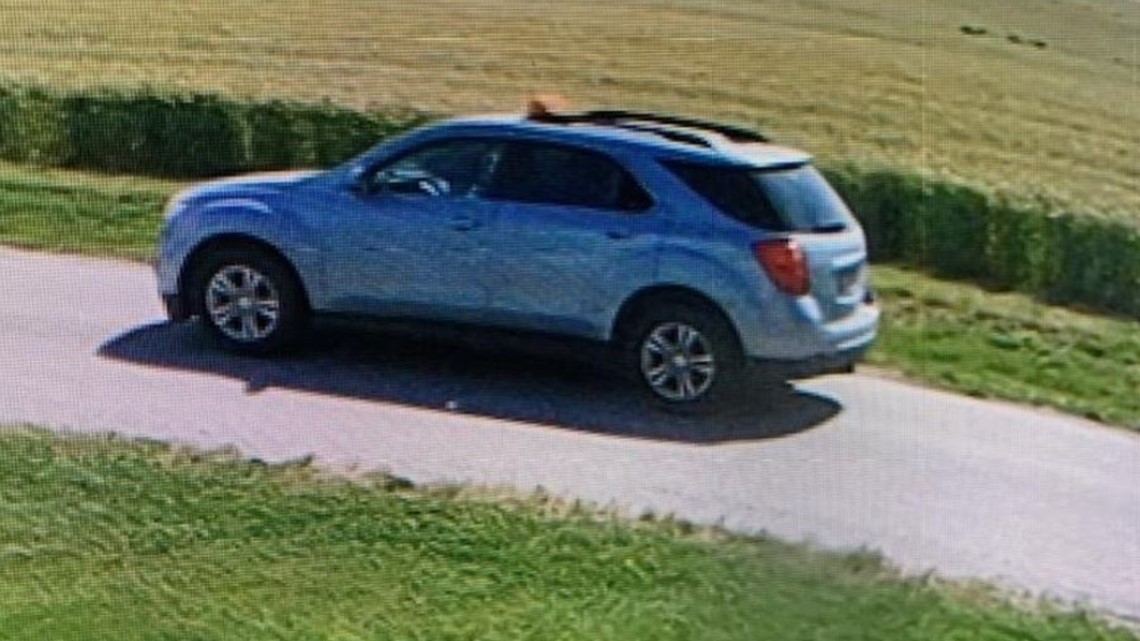 Anyone with information on this vehicle is asked to call the St. Clair County Sheriff's Department at 618-825-205.
Captain Fleshren is leading the investigation. He said that in his decades of experience he had never seen a burglary go this way.
"Normally burglars run away, and they're not in the daytime. Clearly, this is a remote area so they felt safe I guess during the day. A confrontation directly between homeowners and criminals are pretty rare," Fleshren said.
The Major Case Squad of Greater St. Louis was activated to handle the investigation but have since turned the investigation back over to the St. Clair County Sheriff's Department.
Editor's note: police originally said they were looking for a light blue Chevrolet Lumina.