5 On Your Side learned there are 13 suspects involved.
Five people are in custody and face multiple state and federal charges. An additional eight suspects await charges to be filed.
A source close to the case said the suspects are loosely connected and stole every day and everywhere.
Four burglary detectives with the Third District were able to crack the case involving stolen property, narcotics trafficking and weapons offenses.
During this investigation, the detectives executed 15 state level search warrants and three consent to searches ranging from St. Louis City, St. Louis County, Jefferson County and St. Francois County.
Searches were done in these locations:
12/1/21 2900 block of N. Jefferson
2/11/22 1900 block of Cherokee
2/14/22 4900 block of Fyler
2/23/22 3700 block of Bates
3/3/22 4300 block of Gustine
3/24/22 1100 block of Angelica
4/12/22 4400 block of Dewey
4/12/22 4600 block of S. 38th
5/10/22 200 block of E. Velma (St. Louis County)
5/16/22 3900 block of Revis Barracks (St. Louis County)
5/31/22 3100 block of Pennsylvania
6/16/22 6200 block of Wanda
7/22/22 6900 block of Sutherland
8/19/22 300 block of Golden Dale Dr. (Jefferson County)
10/12/22 6700 block of W. Park
11/2/22 4300 block of Village Rd (St. France County)
12/8/22 2200 block of Gaine
Detectives found a large quantity of suspected marijuana and methamphetamine, 22 firearms (two illegally modified "sawed off"), large quantity of ammunition, narcotic paraphernalia, eight stolen trucks/SUVs, five stolen trailers, 30 suspected stolen and stolen motorcycles, five stolen golf carts/ATV/UTVs and a large quantity of suspected stolen tools and property.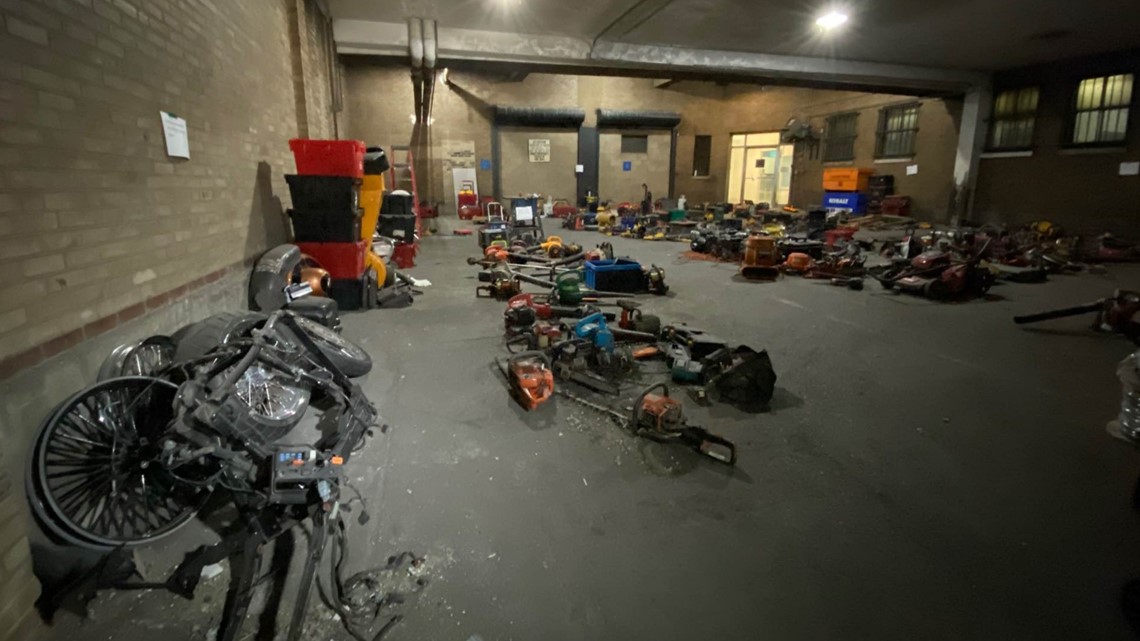 Police believe the items were stolen from homes, construction sites, businesses, garages and cars throughout the last several years.
Sgt. Charles Wall said about half of the items have been reunited with owners and the rest is in storage.
Sgt. Wall said, "It's our thinking because it took them to other counties in the area, a lot of the property here can be owners outside of the City of St. Louis."
The suspects
Heather Marty, 28, currently has a capias warrant out for her arrest after missing a court date related to the issued charges of two counts of tampering with a motor vehicle and two counts of felony stealing.
She also faces federal charges after being indicted Nov. 2, 2022, on one count of transporting a stolen vehicle (a Dodge Ram 1500 pickup on Jan. 31, 2022) and one count of running a chop shop from Oct. 30, 2021, to June 20, 2022. She has plead not guilty for the federal charge.
Robert McCloud, 29, is also in custody and has been charged with two counts of stealing of a motor vehicle, possession of a controlled substance and resisting arrest. McCloud was additionally charged with stealing related offenses in St. Louis County, Jefferson County and St. Francois County.
McCloud was charged federally and indicted March 1 on a charge of being a felon in possession of a firearm. (Multiple firearms: five rifles, two shotguns and a pistol on Nov. 2, 2022.) He has pleaded not guilty and is being held in jail until trial.
Dustin Mooney, 25, is in custody and has been charged with stealing of a motor vehicle, two counts of tampering with a motor vehicle, resisting arrest and possession of a controlled substance.
Shaun Harrison, 44, is out on bond and has been charged with three counts of unlawful possession of a firearm and one count of unlawful possession/transport/manufacture/repair/sale of an illegal weapon.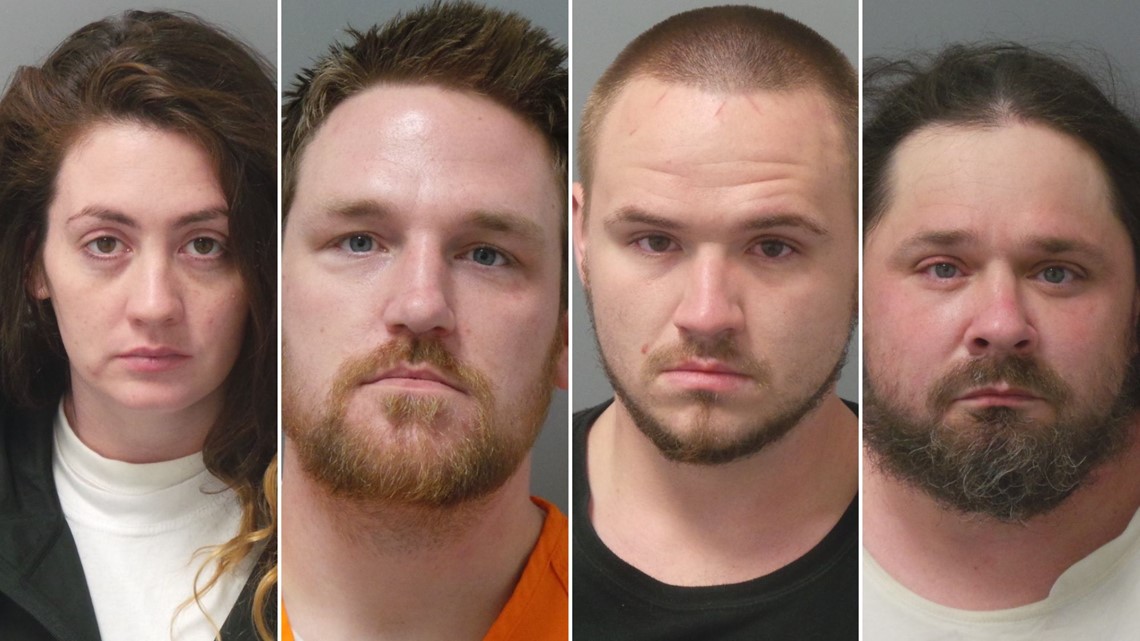 A fifth person has been indicted with federal charges; however, Sgt. Wall was hesitant to add more details about this suspect.
"Because there are still additional suspects to charge and the investigation is still ongoing on the prosecution sense, at this time we are not identifying that individual," he added.
There are some photos on the department's website, click here to view. But there are also multiple items not shown.
Any items left unclaimed will be donated to Habitat for Humanity.
Anyone who had items stolen and believe their property has been recovered can contact the Third District Detective Burglary Squad by email at recoveredproperty@slmpd.org. Police ask you to include your name, phone number and complaint number if possible.