ST. LOUIS — Retired St. Louis Metropolitan Police Sergeant Ralph E. Harper was shot and killed Monday morning near the south side of Tower Grove Park, Chief John Hayden confirmed. He was 67 years old.
Officers responded to the 3100 block of Lackland Avenue at about 7:30 a.m. for the report of a shooting.
The retired sergeant was parking outside his great nephew's home to watch the nephew's two young children, the great nephew confirmed with 5 On Your Side. Harper's wife was already inside the home watching the children when he pulled up and parked outside. That's when the gunman approached Harper.
A confrontation took place in the street and gunfire was exchanged, Chief Hayden said.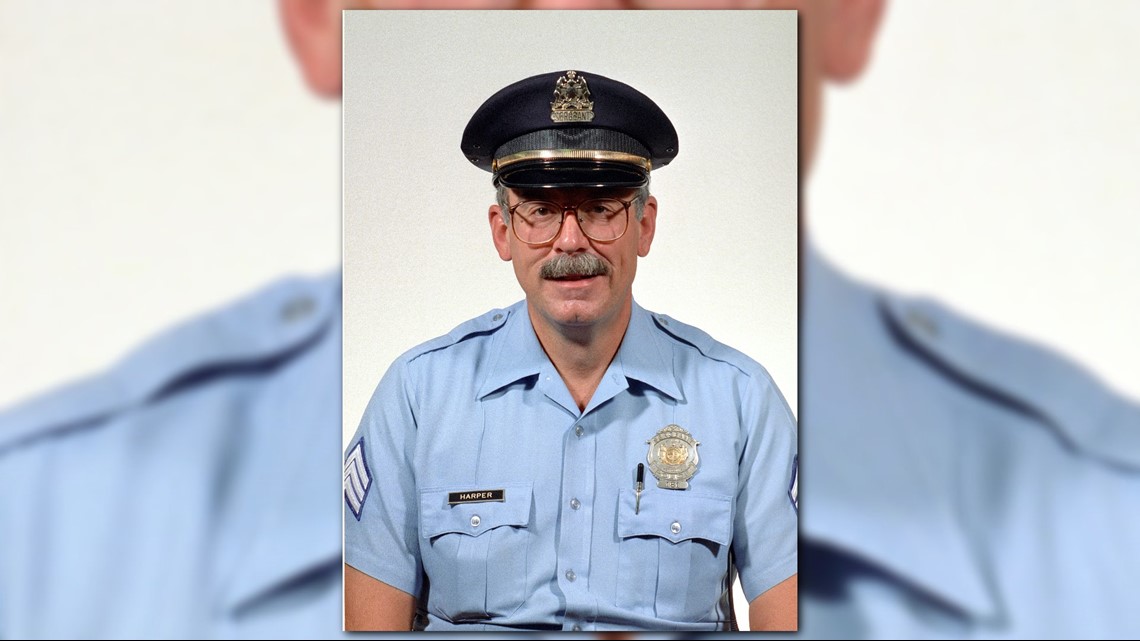 Harper was able to make one call for help. When officers arrived, he was unconscious and barely breathing. He passed away a short time later at the Barnes-Jewish Hospital emergency room.
"This is a very challenging, a very challenging time," Chief Hayden said fighting back tears.
The homicide investigation is focusing on robbery as the possible motive. There is no suspect description at this time.
However, police took two people into custody who dropped off a juvenile gunshot victim at an emergency room Monday morning. The juvenile was shot in the wrist and is stable.
The two people taken into custody are a juvenile boy and man. The vehicle they were in was found near Jefferson and Allen, where it hit a building. The car was reported stolen from Olivette, police added.
Investigators are working to determine whether the juvenile, the people who drove him to the hospital or the SUV were involved in the deadly shooting of Ret. Sgt. Harper.

Ret. Sgt. Harper served 33 years with the St. Louis Metropolitan Police Department. His last assignment was in the juvenile division and he retired 10 years ago.
"It hits very close to home because I knew this sergeant personally, and we all are mourning together," Chief Hayden said.
The sergeant came from a police family. He was one of four law enforcement members in his family--all of them served with St. Louis police. They had more than 200 years of police service in the family.
"He was a very good person, very wonderful personality, very warm and compassionate person," Chief Hayden said while talking about Harper.
The police chief apologized for getting emotional about the passing of his brother in blue.
"It affects you a little differently when you know the person involved personally. So, I apologize for my emotions, but at the same time I know him personally, and I still am close with the family members."