Kyle wanted a straighter smile to impress his clients. As a real estate agent, he knows that his teeth make an impression that can make the difference between a deal and a dud.
"A smile is one of the most important things, especially if you're working with people," he says. "Every once in a while someone would say, 'Oh, nice smile.' […] But it was something for me personally. I wanted to have straight teeth. I wanted it to be even."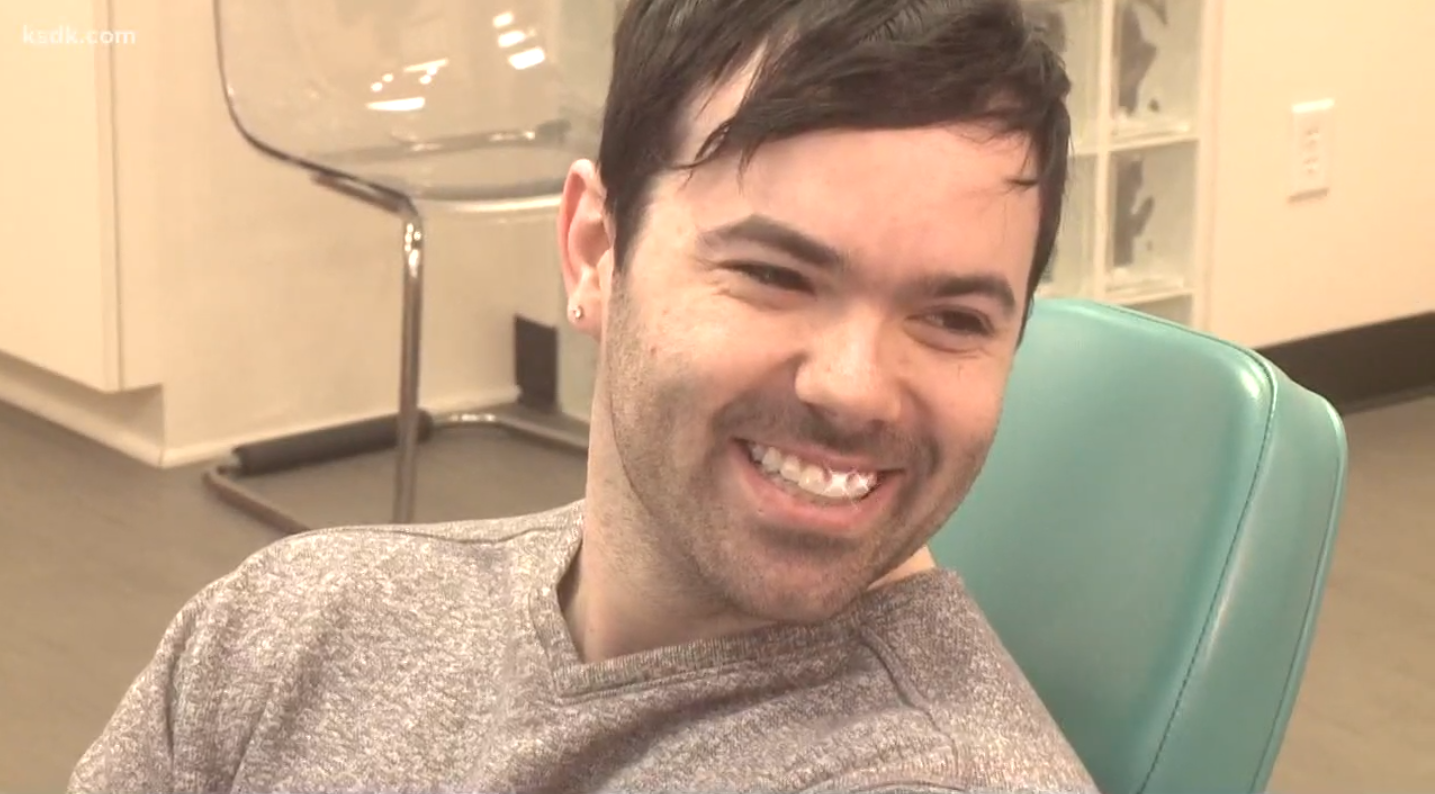 Unfortunately, conventional braces and in-person consultations with an orthodontist were too expensive for him.
Then, he saw an ad that gave him hope: clear aligners shipped through the mail. They are meant to be a quick fix for straighter teeth, at less than half the cost of seeing an orthodontist. And they sounded easy.
"I thought, oh, it'd be pretty simple," says Kyle. "You put some plastic aligners on, it makes sense."
The company offering the mail-order aligners estimated it would only take six months for Kyle to have a brand new smile.
The advertised speed and cost of these new tooth-straightening-by-mail companies are attracting many people who find other solutions too expensive. But experts have concerns about the novelty of mail-order braces.
One braces-by-mail company, SmileDirectClub, starts the process with interested customers by sending a kit containing everything needed to make imprints of their teeth.
The customer takes impressions and sends the kit back, where the impressions are analyzed. Customers can also go directly to a "Smile Shop" to get a three-dimensional scan of the whole mouth.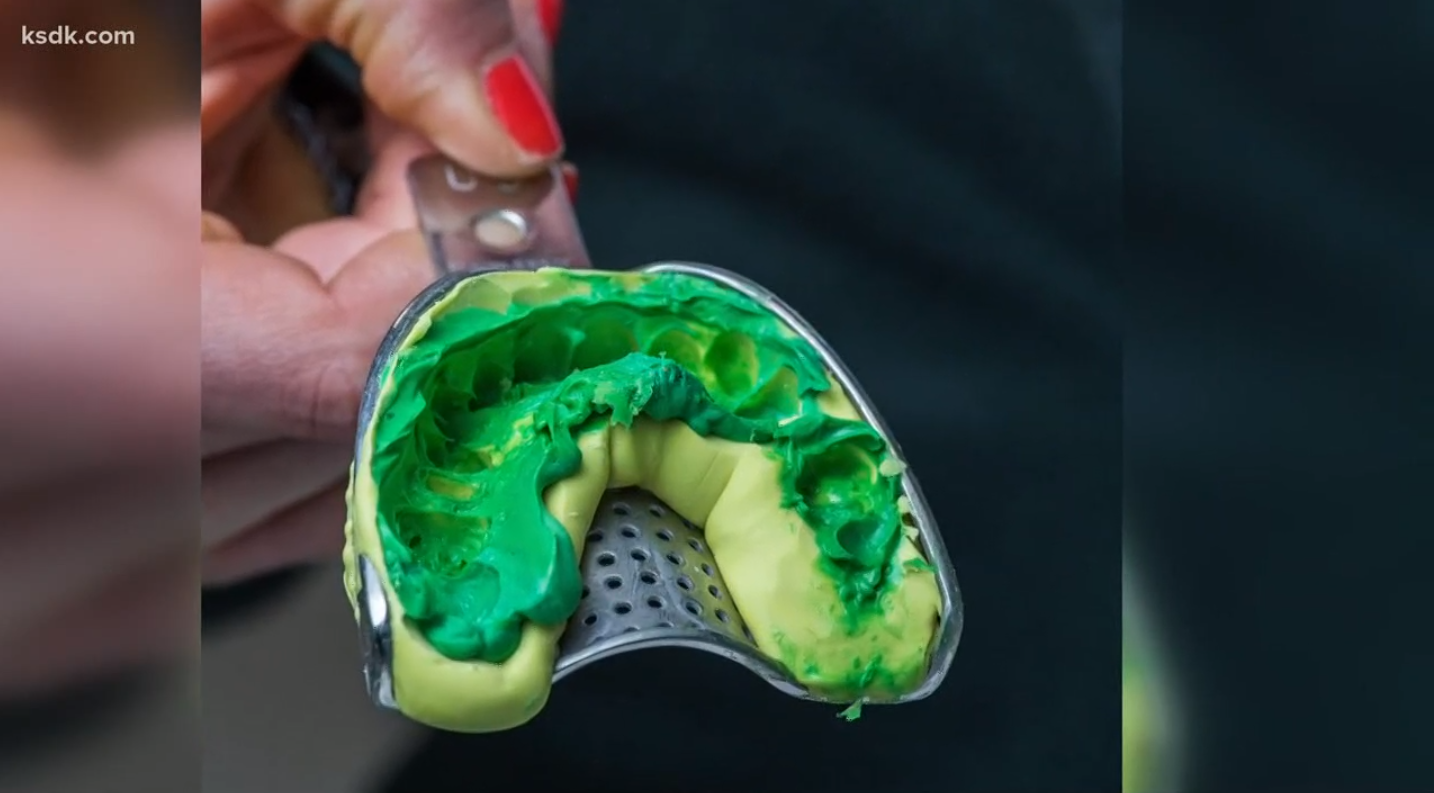 Once SmileDirectClub has this data, a dental professional reviews the impressions and uses computer software to plan each stage of the adjustment. Then, the company prints plastic aligners to be worn in sequence for a few weeks each.
Those aligners arrive on the customer's doorstep, all without a visit to the dentist's office.
When Kyle finished his treatment with a mail-order aligner company, something was not right.
"At the end of the treatment, it didn't move my teeth," he says. "I was feeling a little bit ripped off."
The aligners cost Kyle around $2,000, but that was not the only problem.
"I notice I can't bite down all the way. The tooth is hitting and keeping all the other teeth from being able to close," he says.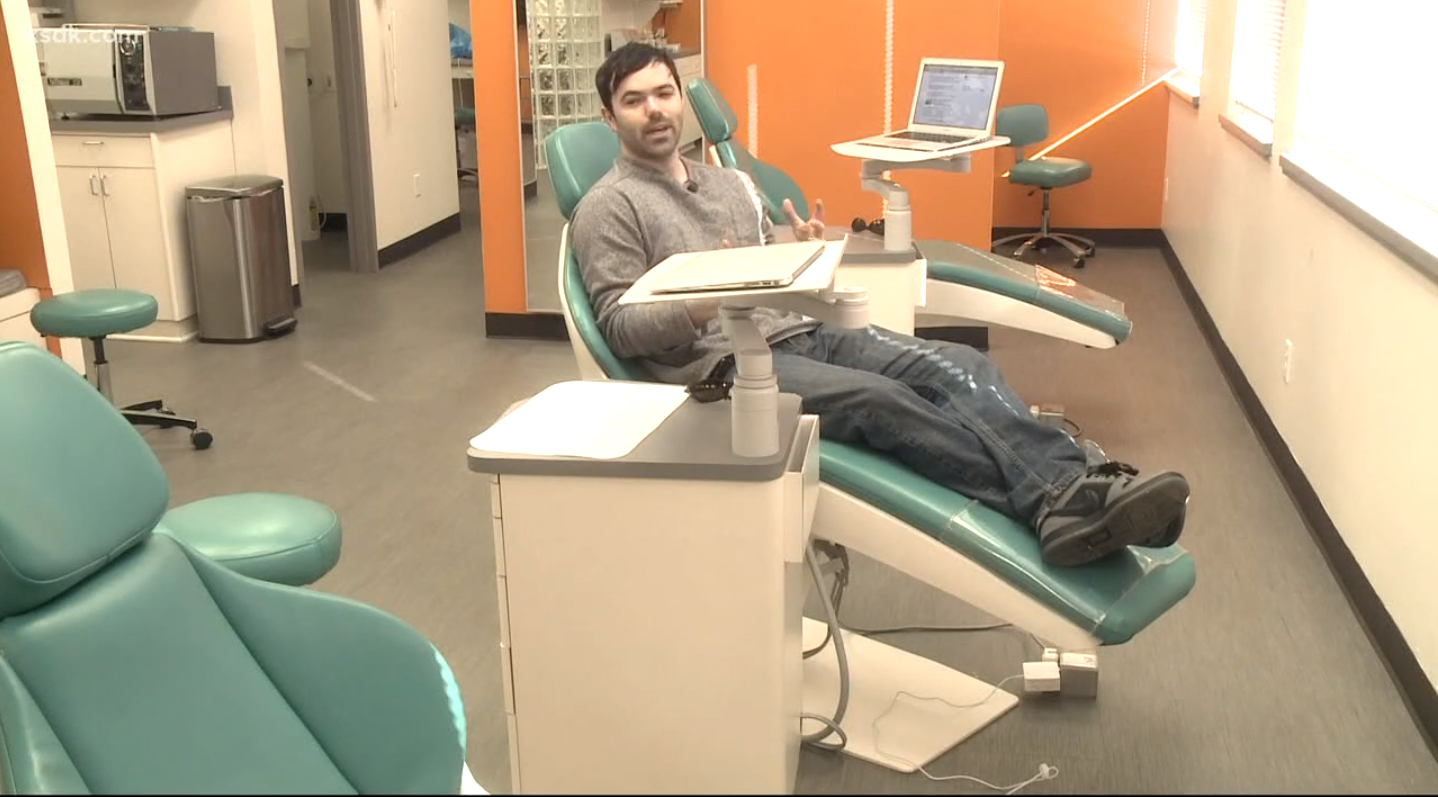 Kyle's teeth now prevented him from biting, chewing, and closing his mouth normally. According to orthodontist Blake Borello, that's a serious problem and something he's seen before with patients who used the mail-order approach.
"You don't have the experience to know something is not going correctly," said Borello. He adds that the mail-order companies can't address every foreseeable problem. "The DIY (do it yourself) companies have one product: a piece of plastic to align your teeth. In [orthodontia], we have a bunch of tools to get you from point A to point B."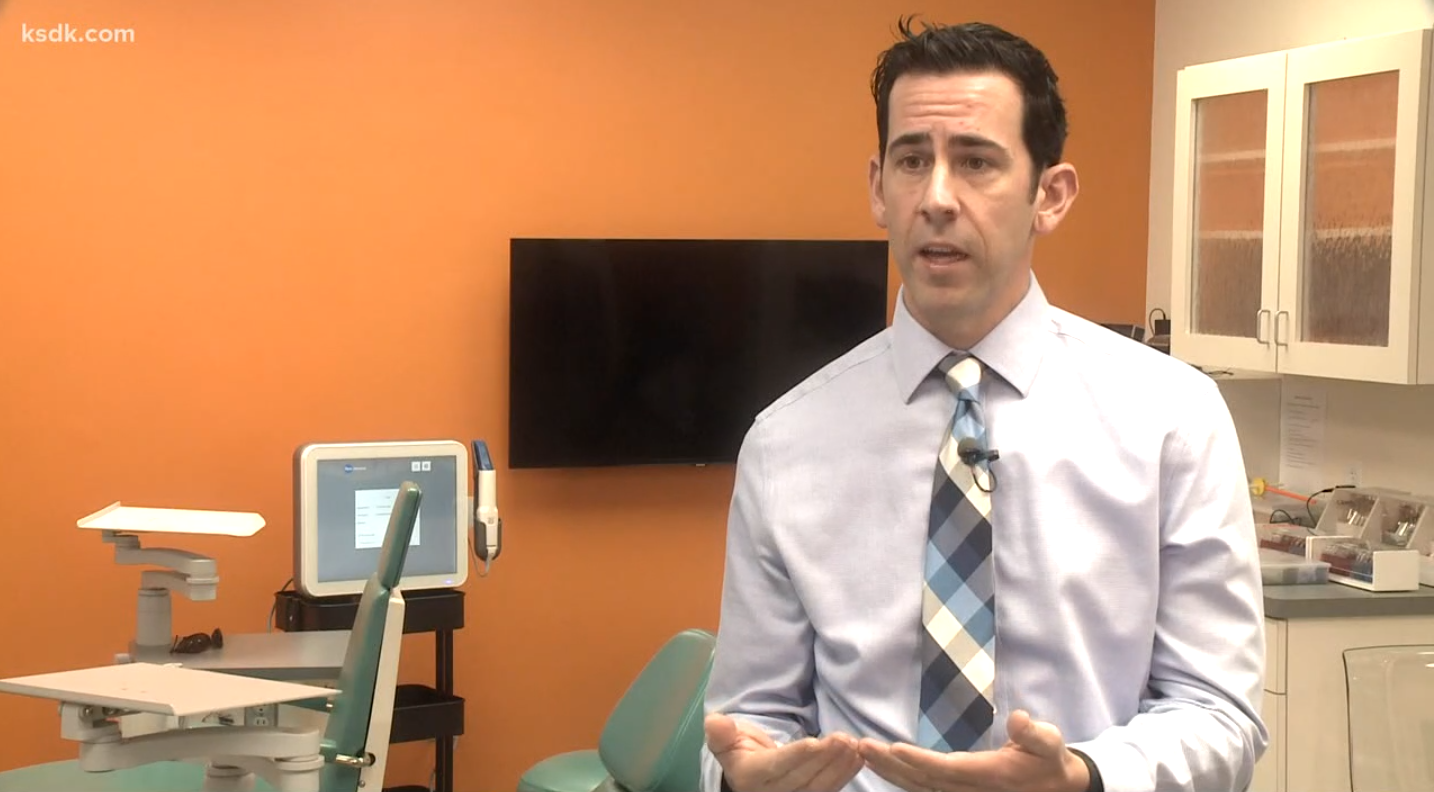 Mail-order aligners compete directly with orthodontists for customers, but the American Association of Orthodontists insists that they are concerned with patient health and safety most of all.
"We've been contacted by a number of patients who've been injured, from loss of gum tissue to potentially losing teeth because of the treatment," says Kevin Dillard, general counsel for the AAO.
Dillard and the AAO are pushing states to take action against mail-order aligner companies.
"We filed complaints with dental boards and [attorneys general] in 36 states," says Dillard. "At least one has voted to send a cease and desist letter."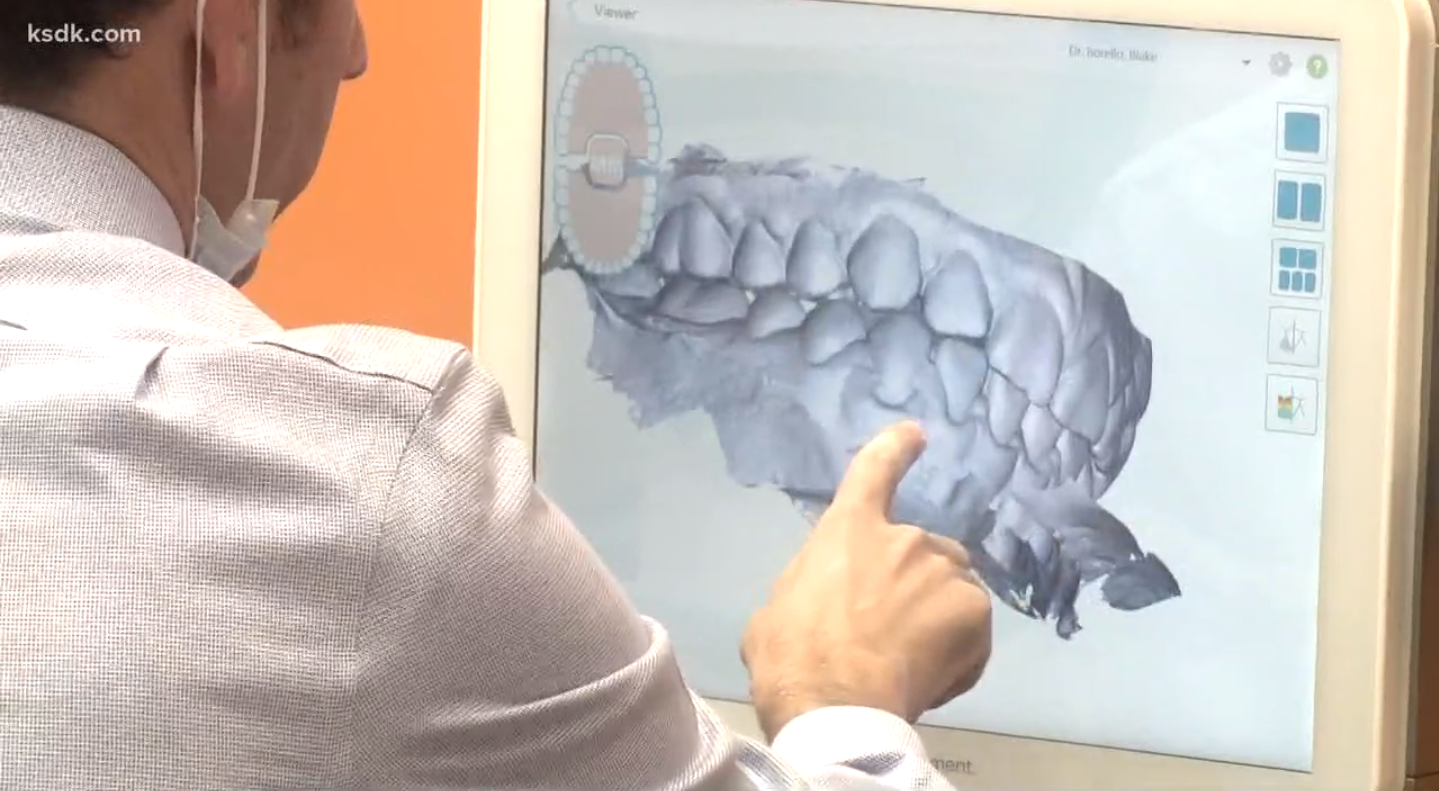 Dillard says that their main concern is that patients do not receive direct oversight from an orthodontist. Mail-order aligner companies maintain that their dentists do their due diligence before sending aligners to customers.
Kyle felt concerned for the lack of support he received when his treatment caused him pain.
"There would be customer service I would speak to on the phone. You couldn't speak to the dentist directly," he says.
To fix the new issues with his smile, Kyle opted to go to an orthodontist for aligners. It cost more money, he says, but "With the actual aligners from the orthodontist, there's barely any discomfort."
Kyle ended up taking the company that sent him aligners to small claims court, and he received a refund. He signed a non-disclosure agreement to settle the case, so we've changed his name in this story.
SmileDirectClub told us in a statement,
"The American Association of Orthodontists has publicly announced that it has launched a national campaign against SmileDirectClub by filing virtually identical complaints with over 30 state dental boards, all of which allege, without offering any specifics, that SmileDirectClub is engaged in the unlicensed practice of dentistry. Nothing could be further from the truth. To date, not one dental board has taken any adverse action against SmileDirectClub or any of its affiliated state licensed dentists or orthodontists. In fact, eight investigating entities have formally notified SmileDirectClub that they have closed their review as a result of finding no basis for any of the AAO's allegations."
"All orthodontists have a valid concern when it comes to making sure that orthodontic work is done correctly and in the patient's best interest. Any work done incorrectly by any orthodontist could cause long-term issues for the patient.
Smilelove, as the name suggests, has the customer's best interest and safe results as our number one priority. Our team of professionals have years of experience which ensures that the cases that are handled by our teledentistry process are cases that can be effectively treated by Smilelove clear aligners TM. We have a rigorous screening process that allows us to screen for customers that may not be a good fit for Smilelove clear aligners.
We at Smilelove feel it is very important to provide the customer with a quality and effective product that is risk-free and provided by competent professionals. We understand the trepidation some Orthodontists outside of Smilelove have with our new business model, but we are excited to offer the customer a wonderful course of action that was not available before, and we have proven, through clinical trials, FDA approval and customer satisfaction, that Smilelove is a safe and effective way to get the smile you have always wanted. "
Snap Correct also sent a statement when asked about the AAO's concerns. The chief executive officer wrote,
"Our aligners are very effective. They are a highly effective way to correct minor or moderate malocclusion. This means that we can reduce gaps or crowding, correct some over or underbite issues, and straighten most teeth, but we cannot correct every case. Some people have severe crowding, or bone or other structural issues, certain dental diseases, or other severe or complex issues that may require more than the typical aligner treatment. As a direct to consumer aligner service, we do not accept cases that would be better served by traditional in-office visits, such as straightening protocols that would require IPR (interproximal reduction), EBT (elastic button technique), extractions, extrusions or similar interventions. Our recommendation to these kinds of cases is that they seek treatment from an orthodontist."